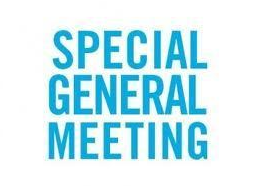 MONDAY 21 NOVEMBER 2022 – 7.30PM – NOTICE OF MOTION
In accordance with our Canons (Anglican rules on how we operate as a Church) we are required to hold a Special General Meeting (SGM) for parishioners to approve any expenditures above certain set levels.  We last had a SGM in May 2021, and now a further one is required to consider expenditure on Te Korōria.  The motion to be considered is below, along with an explanatory note from our Finance Committee.   Please put the date in your diary and come along if you can (we do require a quorum).   You are required to be on the Electoral Role of the parish to be able to vote on the motion.  If you would like to check that, or to be added, please get in touch with office@karorianglican.org.nz.
SPECIAL GENERAL MEETING – Notice of Motion
Meeting to be held on Monday 21 NOVEMBER 2022
7.30pm at St Mary's Church
 This meeting RESOLVES:
That Vestry is AUTHORISED to make payments up to $5,100,000 (net of GST) in relation to the completion of Te Korōria and its fit out (including associated siteworks and the renovation of the old vicarage) in lieu of the previously agreed sum of $4,216,000
 Explanatory Note
At an SGM on 17 May 2021 the Parish approved the expenditure of up to $3,716,000 on Te Korōria (including site works) together with associated fitout, supervision and fees of another $400,000 (total approval $4,216,000).
Since then costs have increased significantly.
This has been from a combination of:

Price inflation with construction costs increasing at around the rate of 17% pa;
Some increase in scope particularly around the lower courtyard and fitout. Although much of the fitout has been covered by specific donations for that purpose approval is still need for the actual expenditure;
Extra earthwork costs were incurred as the soils were softer than expected despite testing beforehand. There have also been a number of other costs stemming from design clarifications needed as the work progressed;
There have been weather and supply delays that have added to the costs.

On the positive side although the SGM approved borrowings of up to $1,300,000 to assist in financing the work borrowings are anticipated to be under $1,000,000;
It is expected that the total cost will be less than the $5,100,000 but a safety margin is desirable.  Vestry will endeavour to minimise the total cost consistent with still delivering a good project.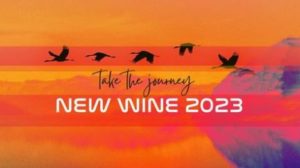 NEW WINE 2023 19 – 23 JANUARY – MASTERON – REGISTER NOW TO GET DISCOUNT 
In January we will be heading to New Wine over Wellington Anniversary weekend as church Whānau in MASTERTON.  It's back in its normal 5 day format, with international speakers (Mike Pilavachi is back!). 
Take 5 full days at the start of the year to rest, relax and bask in the presence of God. When you come and embrace the New Wine Festival experience you'll find He takes you on the most incredible journey and you'll leave filled to the brim with the Holy Spirit and strengthened with the truth, life and promises of God.  They are great speakers organised for all ages, and fresh leaders in the kids zones too.  Make coming a priority in your summer!  Register now to grab early bird, whānau, and team discounts… and Grace Box if you need it too!
For more information, and to register, head to their website  – click here.  THE EARLY BIRD DISCOUNT ENDS THIS MONTH. There will be tenting and dormitory options in addition to AirBnB's.  Book the dates in your diary now!  We will be sending around clipboards during services to organise catering etc for everyone who is able to come from Karori Anglican.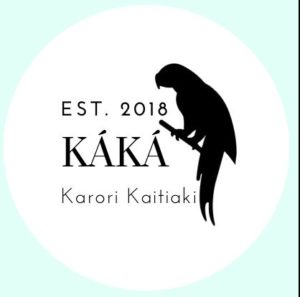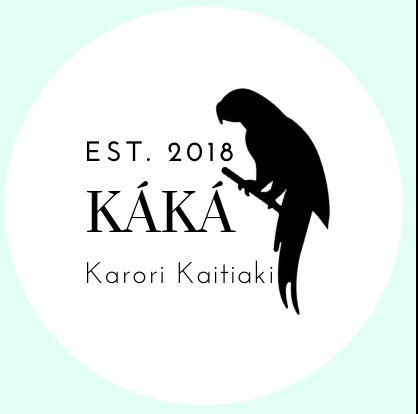 KARORI KAITIAKI FINAL WORKING BEE 2022 – THIS SUNDAY 6 NOVEMBER MONAGHAN RESERVE
Join us and others in the community from 2-4pm as we weed and plant this reserve.  Please bring your own gloves, loppers and spades if you have them!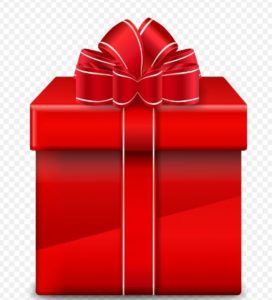 A TE KORŌRIA PRESENT
For Christmas or special events, why not ask for a donation to Te Korōria instead of a present?   Not only does this bring in extra donations but it also raises awareness among those who are invited to your event of Te Korōria.   You can direct people to the new website tekororia.org.nz to make a donation, it's easy, fast and has so many benefits!  Please get in touch with kate@karorianglican.org.nz if you need any help setting this up.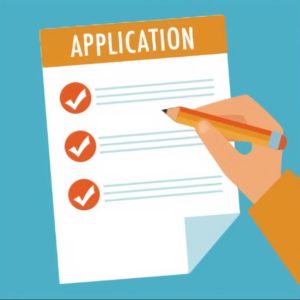 FUNDING APPLICATIONS
Do you have a few spare hours? Can you write well and enjoy a little administration?  We are looking for someone who could volunteer to apply to some of the smaller grants and trusts for funding towards Te Korōria fit out.  Please get in touch with kate@karorianglican.org.nz if you think you could help to discuss this further.
YOUR ROSTER AND CHURCH DIRECTORY ON THE GO!  THE INFOODLE APP
Want to be able to quickly see your roster?  See who else is rostered on with you that day? You need the Infoodle App!  Once you have download the app and logged in, click the button "My Roster".  You can then see the dates you are rostered on to help in a service.  Then if you click the little rectangle which says "view" you can then see everyone else who is rostered on with you for that day.  
The app also gives you quick access to the newsletter, our website, and the directory.   You download the app from either the app store or google play depending on your device type.  Instructions on how to get the app up and running can be found here.
If you need a login, either because you have never had one, or if you have forgotten yours, then please let Kate know and it can be reset.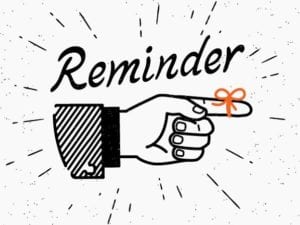 ROSTERS NOVEMBER-FEBRUARY
Thank you to everyone who helps at our services, from welcoming to morning tea, many hands make light work!  Our rosters until the end of February are now available through infoodle, or you can see them posted at the notice board in the gathering area.  There have been a few minor changes since they were emailed out last week, so please double check when you are on.  
LATEST TE KORŌRIA UPDATE
The wiring, ducting, and services are all going in. The exterior has council sign-off, so the cladding can now go on!  Soon we will be able to take the scaffolding down.   Te Korōria now has its own website, tekororia.org.nz.  This contains essential information on building and donating. It will be developed into a full site over the next few months.  Our latest timetable update has the practical completion of the buildings end of March 2023 and public use certification mid April.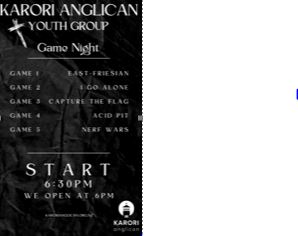 FRIDAY YOUTH 6-9PM CHURCH OFFICES
Youth is on this Friday night!  From 6-9pm at the offices Karori 😊.  This week it is Games Night (Games start 6.30pm)!  See you for the $1 dinner from 6pm.  Please get in touch with Ben for more info.  ben.bormann@karorianglican.org.nz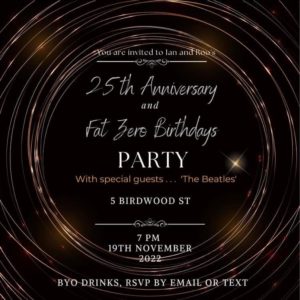 IAN AND RUTH's CELEBRATION -19 NOVEMBER
Ian and Ruth have kindly invited our church whānau to their celebration of significant anniversaries and birthdays!  If you are able to come, please RSVP by email or text to Ian or Ruth.  There will be light food provided; no presents please just bring a drink.  Or if you want to, please donate to our amazing new build! Head to tekororia.org.nz.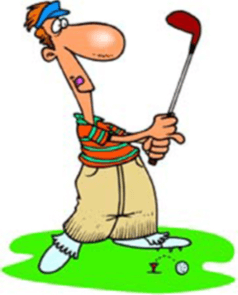 TWILIGHT  GOLF IS BACK! At KARORI GOLF COURSE
Come and bring a friend to play a round at Karori Golf Club.  Wednesdays, tee off between 4.30-5.15 pm.  $20 will get you nine holes and a BBQ afterward.  It's great fun and we have a group of regulars from Karori Anglican.  Any questions? Get in contact with Geoff Lee.  geoff.lee@xtra.co.nz


MIND HEALTH COUNSELLING SERVICES
We are pleased to advise that Counsellor Sarah Richards is now "I am Hope" registered/approved!  This means that she can offer two free sessions of counselling to anyone 5-24 years old.  Sarah works from our office from 9.30am-5.00pm each Monday. To book a counselling session with Sarah, or to find out more information about Mind Health, please visit the website. Sarah enjoys working with adults, teens and children. She is passionate about counselling and the power of the therapeutic relationship to bring healing and freedom. She has experience in the areas of: grief and loss, anxiety, abuse, self-harm, eating disorders, self-worth and school counselling. She likes psycho-education and resourcing her clients with practical tools.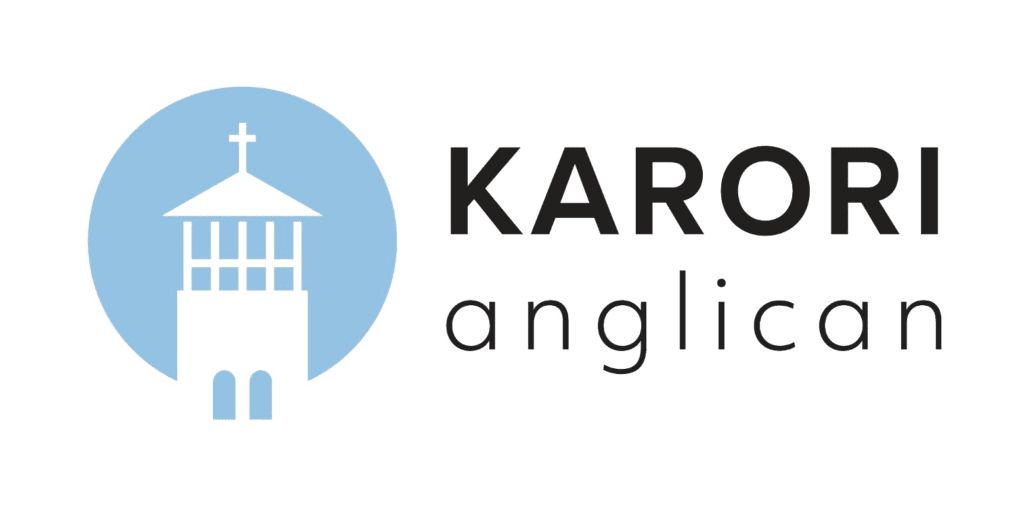 THEME FOR THE YEAR:
'You did not choose me but I chose you and appointed you so that you might go and bear fruit – fruit that will last.' John 15:16