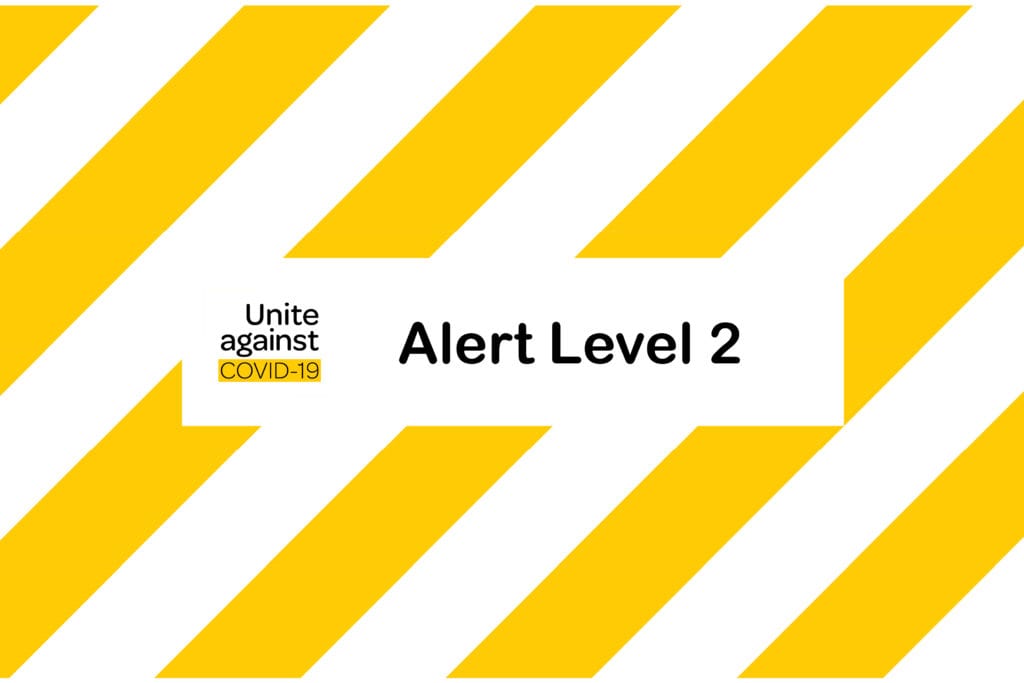 SUNDAY SERVICES UNDER COVID-19 ALERT LEVEL 2*
Please note we are still under Alert Level 2* so it is very important that you continue to sign in when you attend services, either via the COVID tracer app or on paper.
A few things to note:
Morning Tea will not served.
Communion will be served as one element.
Kids to be taken directly to their GodZone sessions.
Contact Tracing is important, scan in, or sign in with the person at the door when you come to a church service. 
Stay home if you're sick, report flu-like symptoms and do not travel if unwell.
Remember: It is important to keep tracking the places you visit by using the Government Contact Tracing App, continue to regularly clean your hands and stay home if ill.
* If the Alert Level changes to 1 before Sunday, then kids can come straight to church, communion will be 2 elements and morning tea will be served!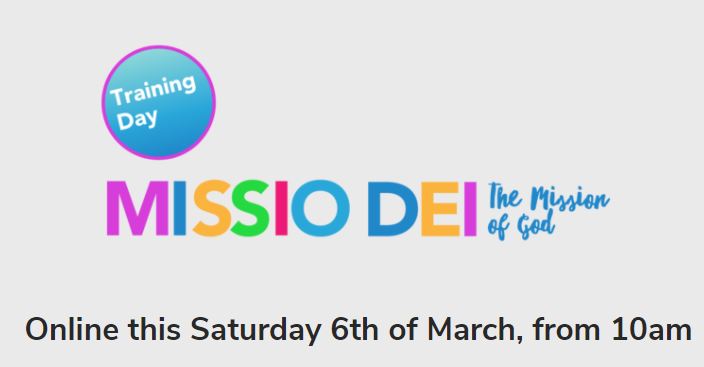 MISSIO DEI – TRAINING DAY NOW ONLINE
Saturday, 6th March from 10am
Due to Covid-19 Alert Level 2, Training Day this coming Saturday will be going ahead online via zoom. The day will start at 10am with an opening session for everyone. This will be followed by workshops. Keep an eye on the Movement website for further details over coming days.
You can join individually from home by clicking on this link:
https://movementonline.org.nz/trainingday

EVENSONG – THIS SUNDAY
St Mary's Church, 7 March at 6pm.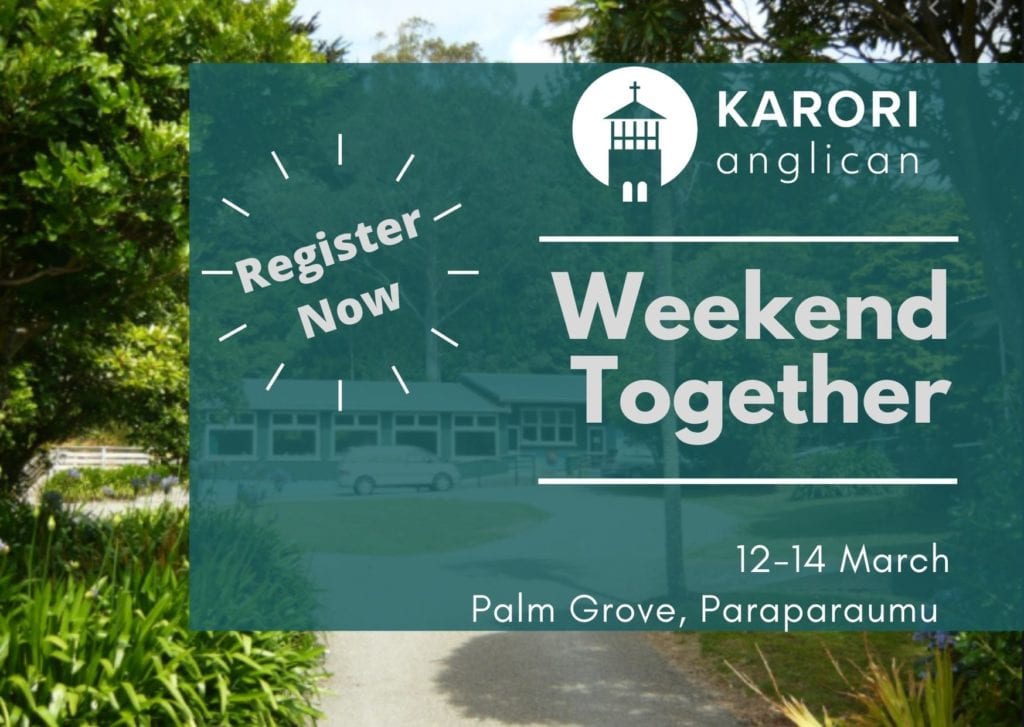 IT'S NOT TOO LATE TO REGISTER!
12-14 March at Palm Grove, Paraparaumu
With around 60 people already registered, our Weekend Together will be an amazing time. Can't make the weekend? Come for the day, only $35 per adult.
More information about the weekend will be emailed to those registered.
The weekend will proceed at Alert Level 2, so get your registrations in now!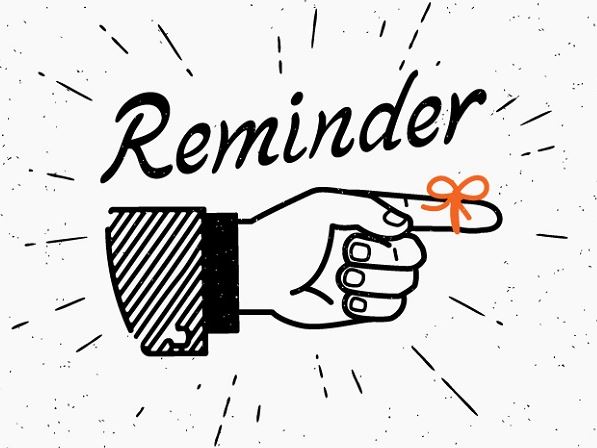 DONATION RECEIPTS
Reminder that the tax year ends 31 March. Any donations made now will be able to be included in your upcoming tax return. Your donation receipts will be emailed to you during April.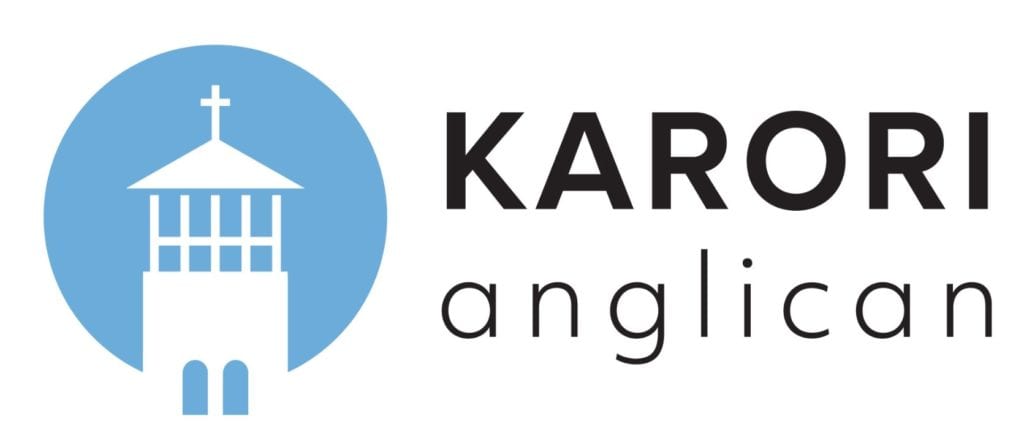 ONE ALL AGE SERVICE
Sunday, 14 March at 10am
For those not attending the Weekend Together in Paraparaumu, there will be one all age service at St Mary's Church on Sunday, 14 March starting at 10am.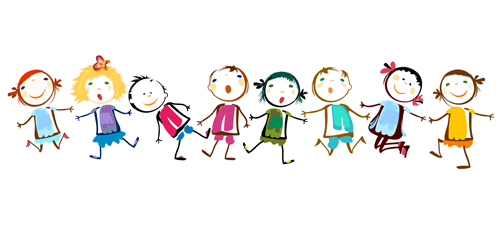 GODZONE – KIDS REGISTRATIONS
Parents, please complete your child's GodZone registration form by filling in the online form.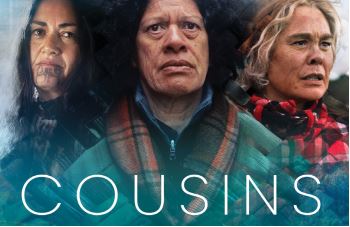 WHEELER FAMILY FUNDRAISER SCREENING
Sunday, 14 March, movie starts 5pm (light supper from 4pm).
Light House Pauatahanui, 3 Paekakariki Hill Rd
Tickets: $20
Raffle tickets and auction items available on the night. Proceeds to support NZCMS Mission Partners Scott & Nikki Wheeler and family in their work at Kapuna Hospital in Papua New Guinea.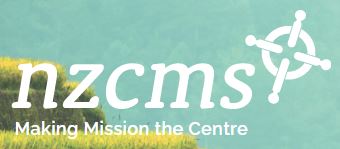 NZCMS – INVITATION
Friday, 5 March at 7pm
St Paul's Anglican Church lounge
76 Waiwhetu Road, Lower Hutt
NZCMS Wellington branch invites you to meet Jolene, NZCMS mission partner in the Middle East, who will share about her ministry with refugee women, and the National Director Rosie Fyfe will give an update about our Mission Partners and the work of NZCMS in a world affected by Covid-19. All Welcome.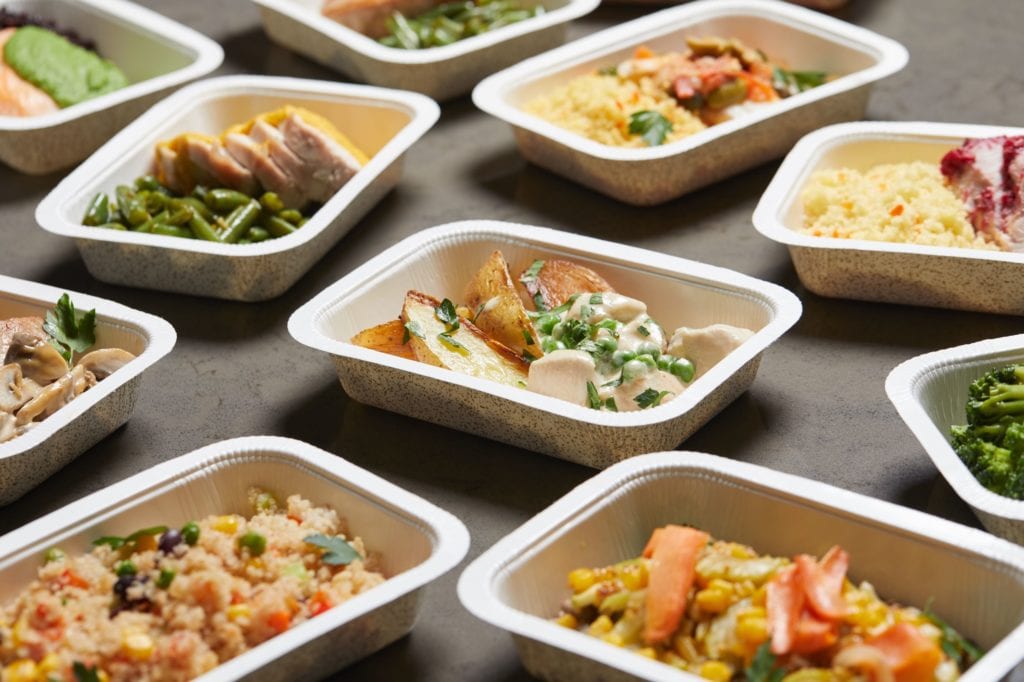 MANA MINISTRIES – MEALS REQUIRED
We only have a few meals left in our Mana Ministries freezer and we need your help to replenish our stock! You can pick up meal containers and lids from either the church foyer or the parish office. Meals can be dropped in to Heidi in the office, during the week.
Thank you for your kindness!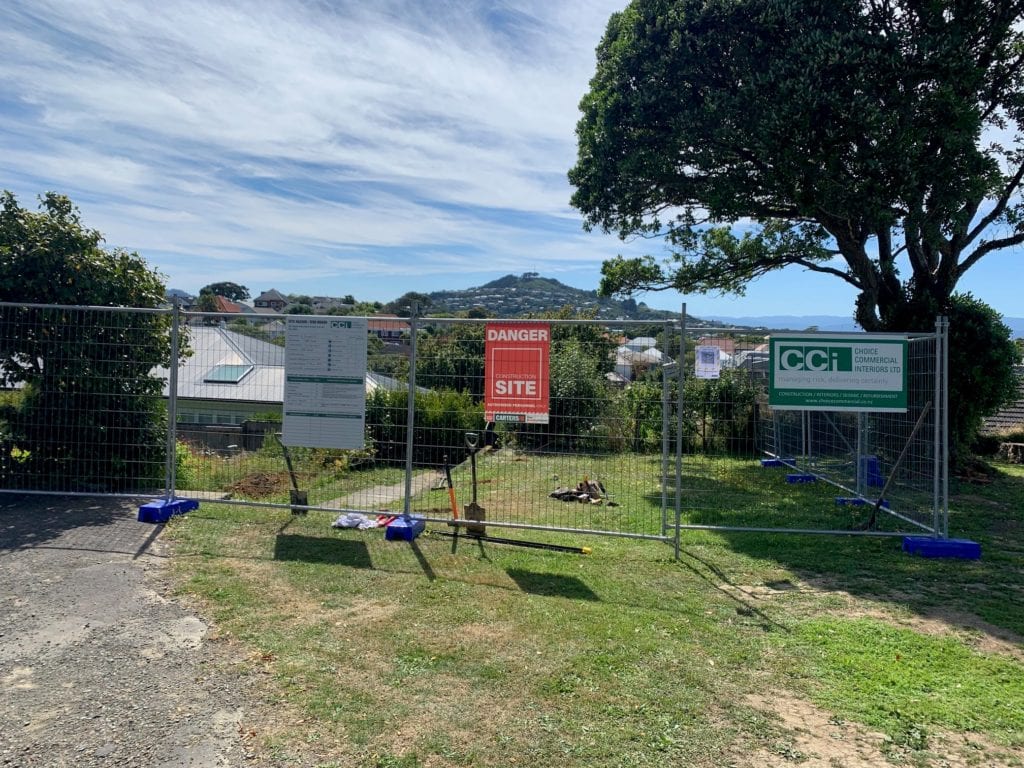 IMPROVING BACK ENTRY ACCESS TO
ECEC & SMASH
It's exciting to see work already underway to improve our back access to our halls, ECEC and SMASH. Please only use the front access way (from Karori Road) whilst this work is in progress.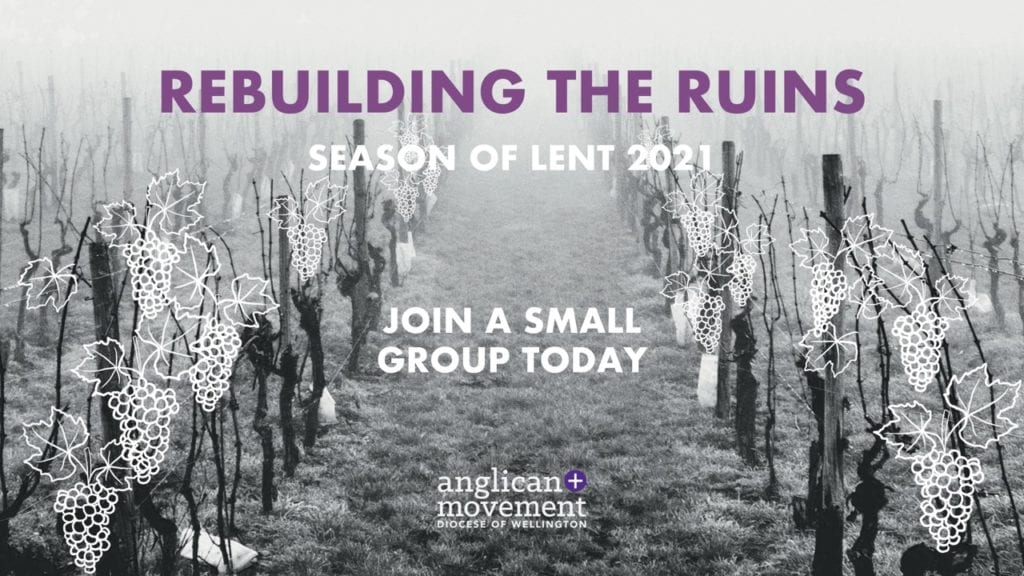 LENT 2021
As per last year, our House Churches will participate in this year's Dio-based 6 week Lent course. If you are not currently in a house church and you would like to join one for the Lent period, then please sign up this Sunday. More information on the Lent study can be found at this link
Lent Books are available to pick up from the church foyer.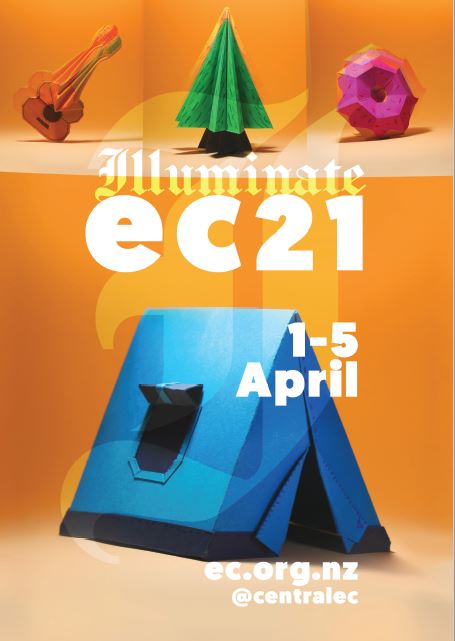 EASTER CAMP 2021
If you are keen to join the youth at Easter Camp this year then get hold of either Joe Cook or Bri King from The Collective Youth Group for more information!
Email Joe or Bri at: youth@karorianglican.org.nz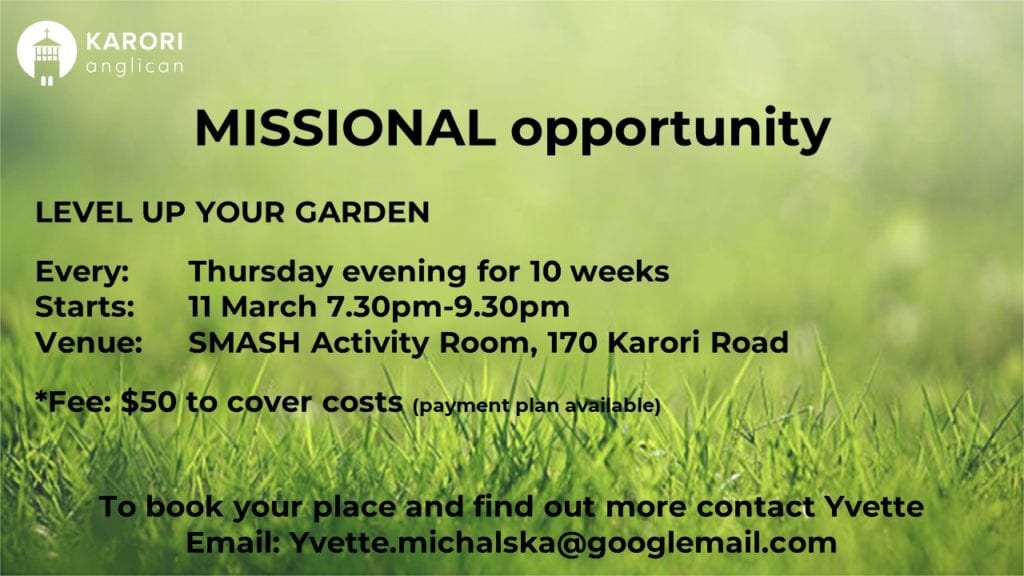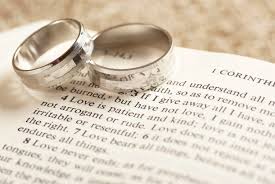 MARRIAGE COURSE – SAVE THE DATE
We are running a six week marriage course starting on Tuesday, 4 May. This course will be suitable for those who have been married for years to those about to be married. Register your interest to attend by emailing Heidi in the office heidi@karorianglican.org.nz.
For more information on this course please contact
Ian Cook directly.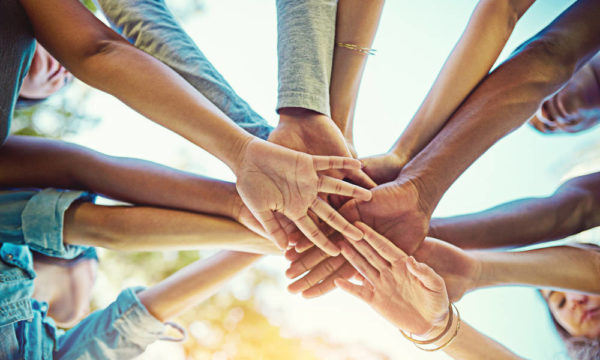 CHATS@CHURCH
This is a new group we are starting this year for our youth in (school) years 9 & 10. Co-ordinated by Kat Hartley, this group will meet during the 10.30am service. It will be a space to explore their beliefs, be discipled, hang out together and provide opportunity to consider baptism/renewal of baptismal vows, or confirmation. If you would like to know more, please get in touch with Kat by email kat.hartley.08@gmail.com or the office.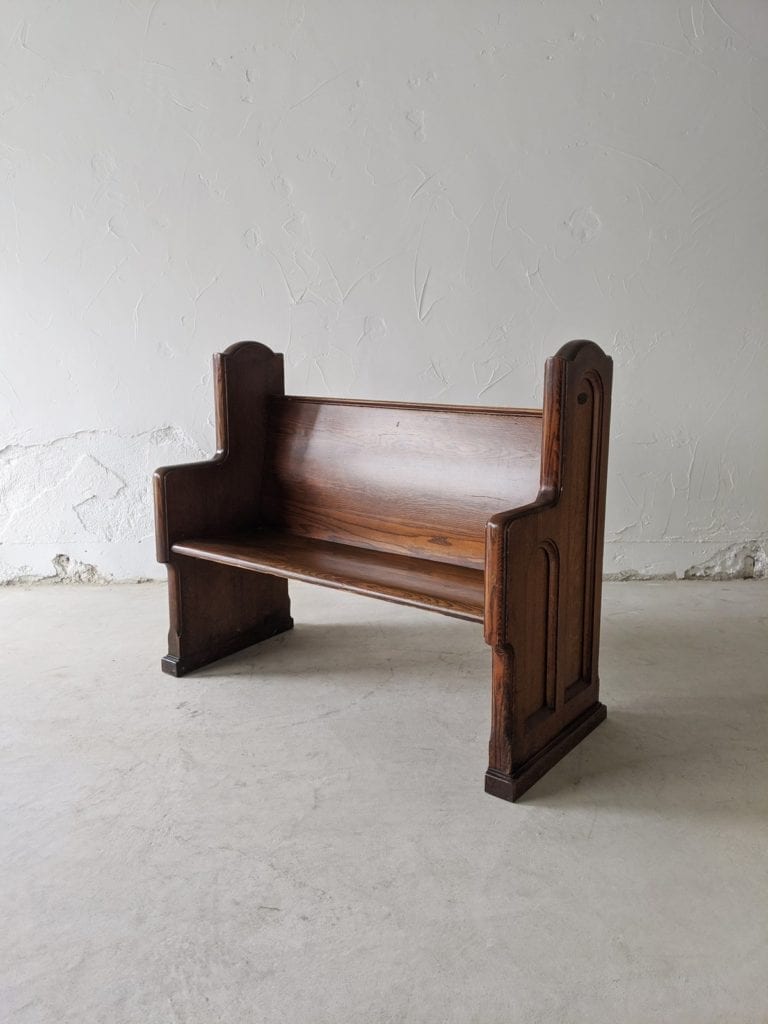 ST MARY'S CHURCH PEWS – FOR SALE
Pick up a pricing schedule from the church foyer this Sunday, or, if you would prefer a copy emailed to you please request this via email to heidi@karorianglican.org.nz