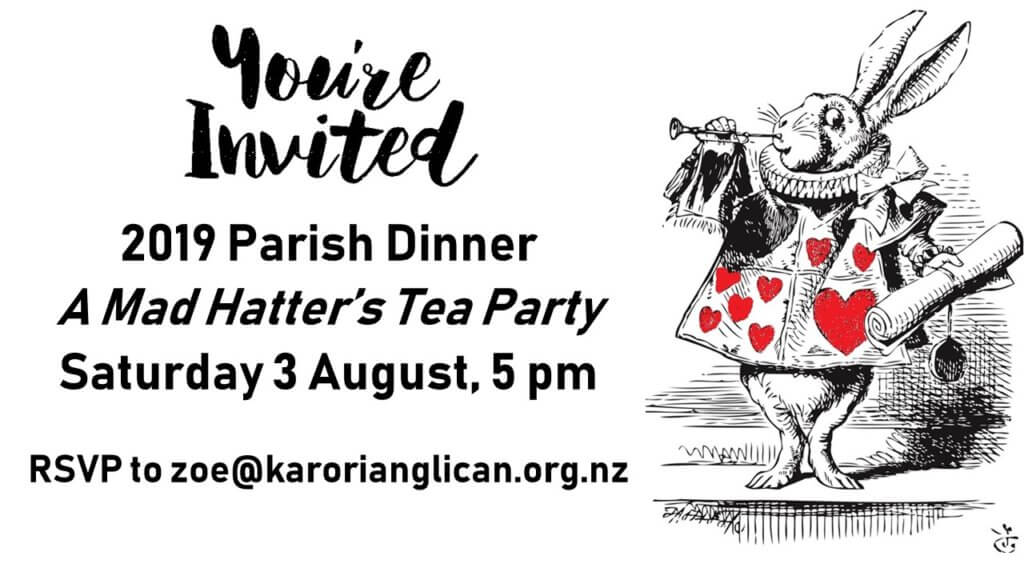 Join us for the church dinner, our annual celebration as a church family! 3 August,
5 pm. This year there will be TWO competitions: maddest hat and best decorated table. Make sure you RSVP to Zoe in the office by 29 July. Please be sure to note the ages of any children you are bringing along.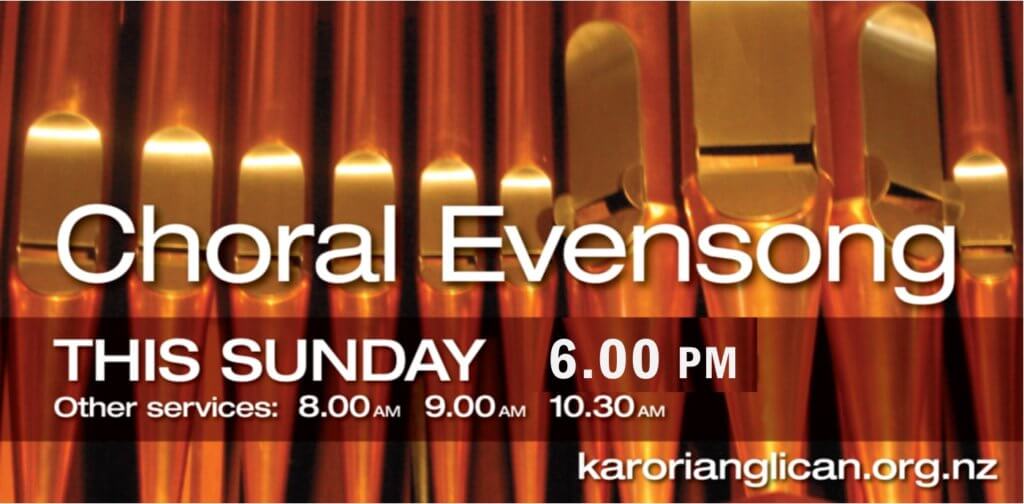 Evensong Tonight 6 pm
Evensong service followed by a few nibbles.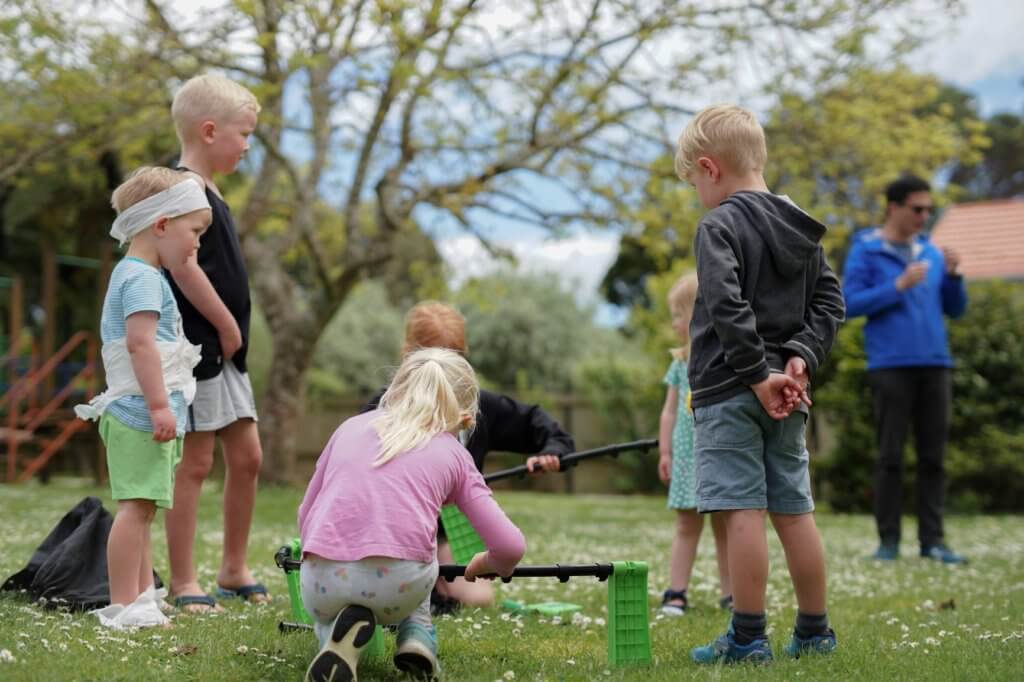 Young Families Lunch
Do you have a young family? Would you like to meet some more people? Come and join us for a pot luck lunch first Sunday in the month.
When: after the 10.30 service.
Where: Church office and lawn.
Next Lunch: 7 July
For info contact Nikki and Scott scottandnikki@gmail.com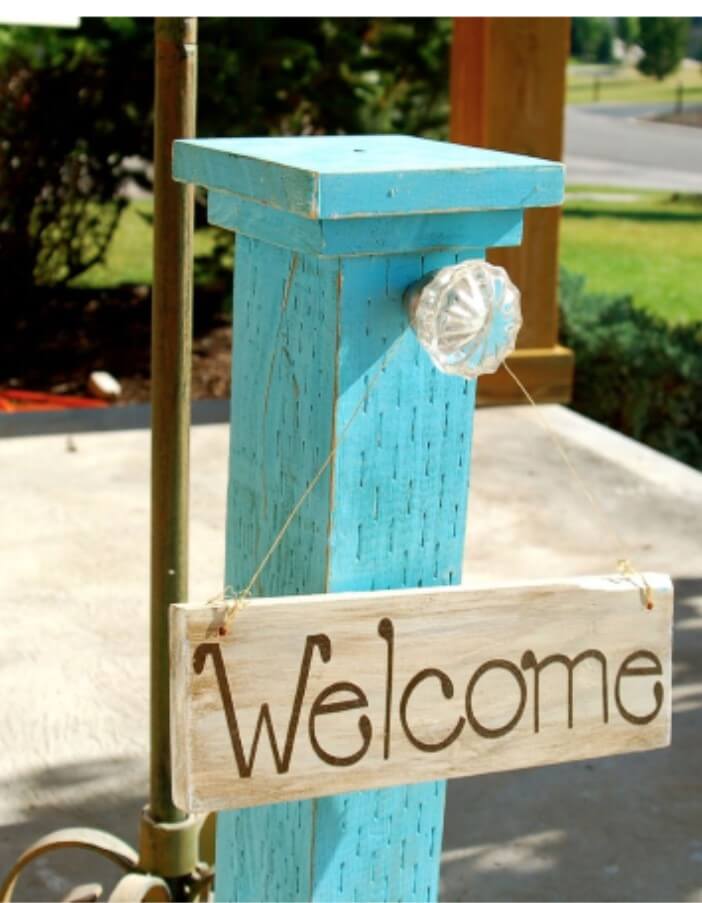 Good Food, Good Company
If you have not been at KAC long, or would like a safe place to invite your non-church friends and family – come and join us for a relaxed evening around good food. We are all ages and meet on the second Sunday every month.
Next Dinner: 14 July, 5 pm,
28A Messines Rd. If you would like to come or just find out a bit more – speak to Yvette or Ruth 0272973993 or Wendy 0274885071.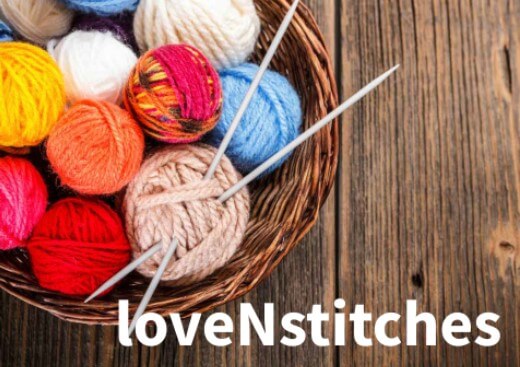 Do you knit or want to learn to knit?
Do you want to help others?
Love N Stitches do just that with love and laughter.
Love N Stitches meet second Saturday of the month, 1.30—4 pm. Next meeting: 13 July at the church office. Everyone Welcome.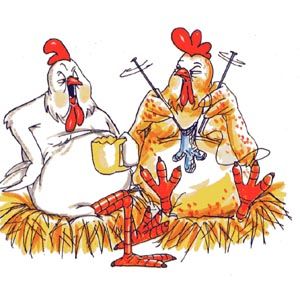 Crafty Conversations
Bring your knitting/crochet or craft and a friend. Enjoy a coffee and good conversation.
Do you want to learn to knit or crochet? We can help you there too!
Every Wednesday, Karori Park Cafe, 10 am.
Need a Visit or a Chat?
Wendy would love to meet with you for a chat or to pray together. Either join her at the Café on the Square (beside the Library) Tuesday's from 3.30 pm or she can come and visit you. Ring or email her to arrange a time.

Musicians and Worship Leaders
Calling all budding 10:30 musicians and worship leaders – WE NEED YOU! Please see or contact Ian or Heidi Cavaye.