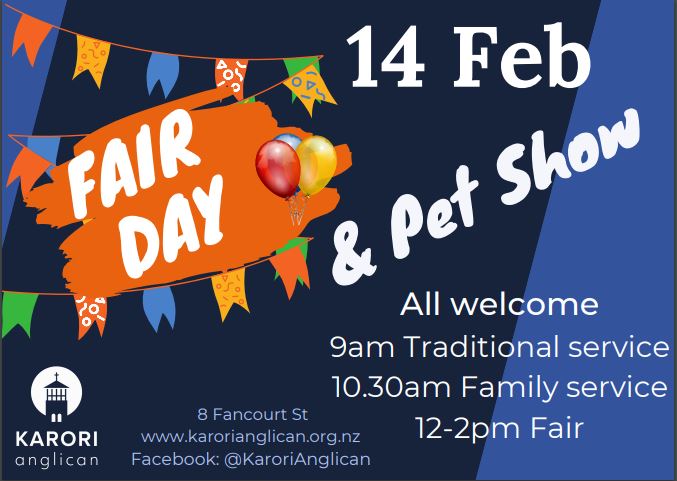 FAIR DAY & PET SHOW
Sunday, 14 February – after 10.30am service
We are looking forward to the Karori Anglican Fair Day & Pet Show on Sunday, 14 February – beginning after the 10.30am service. If you have saleable items for the White Elephant stall please contact Mike or Judy on 04 970 3069. You can also assist by supplying a cake, slice or preserve for the baking stall. Either drop them to the office during the week before, or bring them along on the day. Don't forget to invite your friends and neighbours along!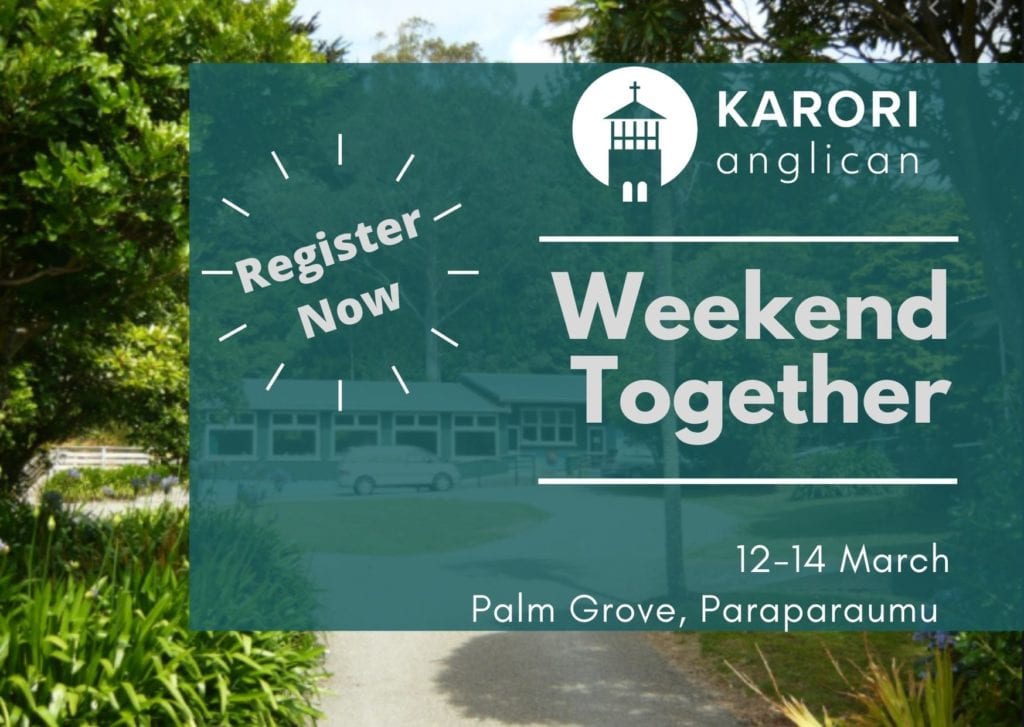 SIGN UP NOW!!!
Karori Anglican Weekend Together
12-14 March at Palm Grove Christian Camp, Paraparaumu
Grab your registration form and drop it back to us or take a photo of it and email it to Heidi heidi@karorianglican.org.nz
Please let Heidi know if you would like to stay in a nearby house – and attend the camp each day – we get that bunk beds are not for everyone!

ST MATTHIAS, MAKARA
Sunday, 7 February 10am
Our Makara service is being held this Sunday at 10am led by Alison Camplin.

EVENSONG THIS SUNDAY
St Mary's – Sunday, 7 February 6pm
A reminder to join us for Evensong with the St Mary's church choir.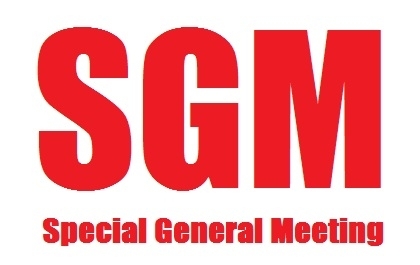 SGM
Tuesday, 9 February 7.00pm (nibbles) for 7.30pm start
We are holding a SGM to vote on releasing funds for preparation work for our new build, Te Korōria. The meeting will be held in the Activity Room, part of our current Parish Hall complex. A copy of the formal motion we are voting on will be available before the meeting. You do need to be on the parish electoral roll to vote. If you would like to be added to the parish roll please get it touch with Wendy Davidson by email wendy@karorianglican.org.nz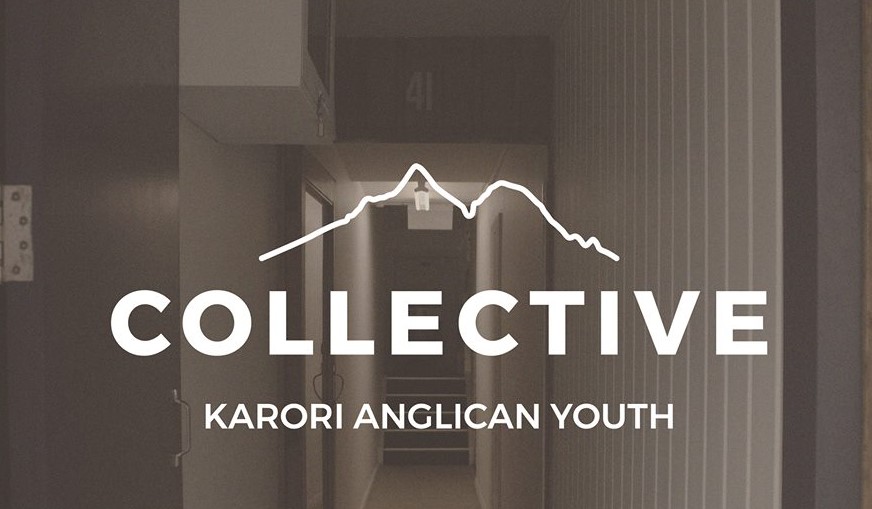 KARORI ANGLICAN COLLECTIVE YOUTH
Friday, 12 February 7-9.30pm
Our Collective Youth Group kicks off on Friday, 12 February!! There are a number of youth events coming up including Easter Camp in early April.
If you'd like more information on Collective Youth or any of the upcoming events, please contact group leaders Bri King briana.king.nz@icloud.com or Joe Cook 11ncookj7@gmail.com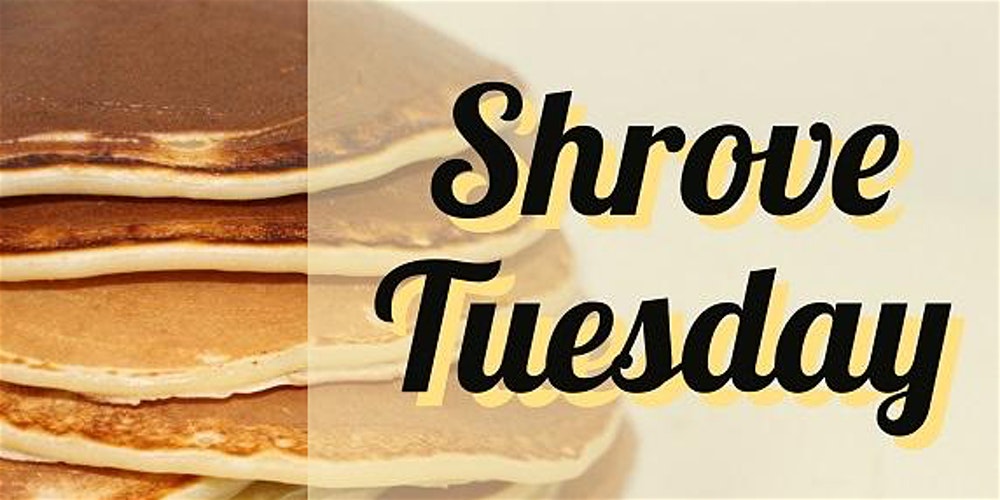 JOIN US FOR PANCAKES!
Tuesday, 16 February, 5pm
Join us for yummy pancakes and connect with our SMASH families at the parish office on Shrove Tuesday! Topping contributions are required, so if you are able to provide a topping, please let us know by filling in the clipboard at this weekend's service.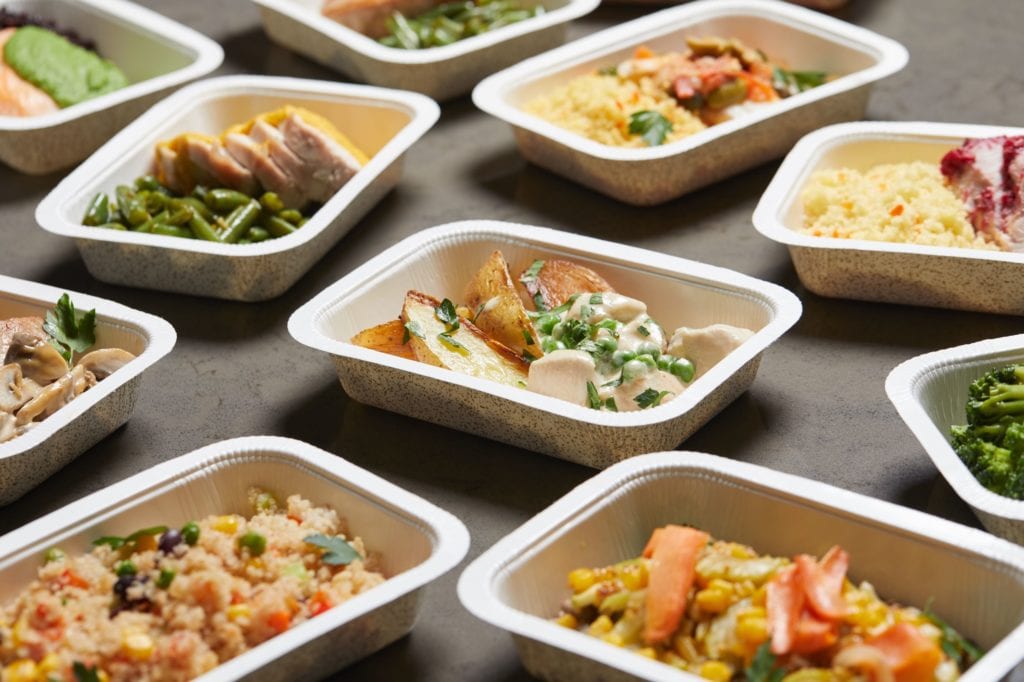 MANA MINISTRIES MEALS REQUIRED
Our Mana Ministries Meals have been in high demand over the last 6 months and our stock is now very low. Please help to re-stock our freezer by picking up some meal containers and lids from either the church foyer or the parish office. You can drop the meals in to Heidi at the Parish office. Thank you for your kindness!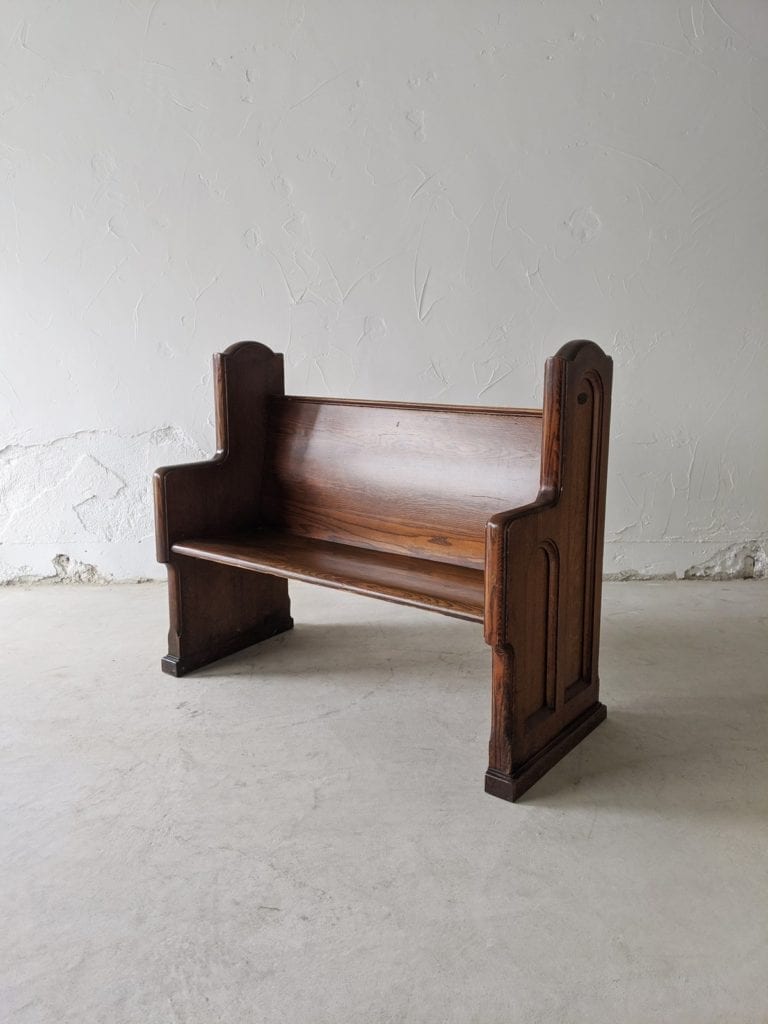 ST MARY'S CHURCH PEWS – FOR SALE
Pick up a pricing schedule from the church foyer this Sunday, or, if you would prefer a copy emailed to you please request this via email to heidi@karorianglican.org.nz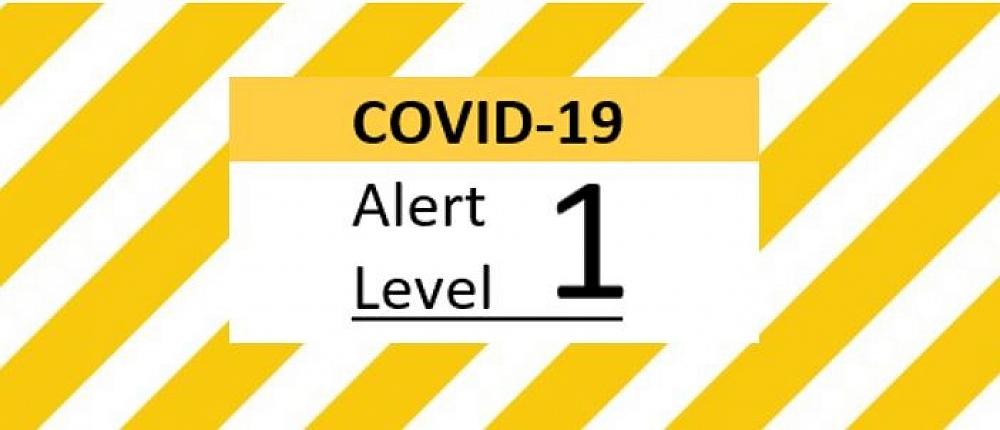 SUNDAY SERVICES UNDER COVID-19 ALERT LEVEL 1
Please note we are still under Alert Level 1 so it is very important that you continue to sign in when you attend services, either via the COVID tracer app or on paper.
A few things to note:
Morning Tea will be served.
Communion will be served as two elements.
Contact Tracing is still important, so if you have a phone download the app and scan in, or sign in with the person at the door when you come to a church service. https://www.health.govt.nz/our-work/diseases-and-conditions/covid-19-novel-coronavirus/covid-19-novel-coronavirus-resources-and-tools/nz-covid-tracer-app
Stay home if you're sick, report flu-like symptoms and do not travel if unwell.
Remember: It is important to keep tracking the places you visit by using the Government Contact Tracing App, continue to regularly clean your hands and stay home if ill.