Harae Mai, Dana Reddy
This week, we are really pleased to welcome on-site our newest team member, Dana Reddy.
"As a former cafe owner with a passion for providing excellent service and creating a welcoming atmosphere, I am thrilled to join the team at TeKororia as the new manager.
With years of experience in the hospitality industry, I have honed my skills in menu design, customer service, and staff management. As a result, I am confident in my ability to create a warm and inviting environment that will be enjoyed by all who visit our cafe. My approach to cafe management is centered around providing high-quality food and beverages, building strong relationships with customers and staff, and fostering a sense of community within the cafe. I believe that a great cafe should not only serve delicious food and drinks, but also provide a space for people to come together and connect.
I am excited to bring my expertise and enthusiasm to the team at TeKororia, and I look forward to working together to create a welcoming and thriving cafe that will be a beloved gathering place for members of the church and the wider community."
---
TE KORŌRIA UPDATE
 
This week work is well underway on the lift, and to get the exterior works all ready for concrete pour as soon as we get approval from the council to proceed. Revised opening dates are still to be confirmed, we will let you know as soon as we can – I know many are keen to know the date!  The engraved pavers are currently being installed and are looking fantastic. Our wireless access points and security cameras have been put in this week, window manifestations (required for safety) installed, and our coffee machine has been delivered and commissioned (plumbing still to come). Outside, the stairs have been plastered, the car park areas are nearing completion of their ground works – ready for ashpalt.  Next week we see the rest of our cafe counters arriving, and the staff kitchen being completed.
Please note we have changed the date for the working bee which was this weekend, please put in your diary the 6th May instead.  Thanks!
Here is a LINK to a summary update of the project – what has happened over the project and what the changes are to look out for.
---
Regional Training Day – Put this into your calendar!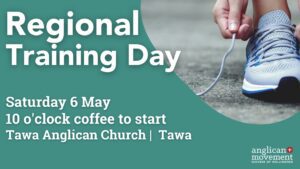 Our Diocese training day is happening soon in May. Training days support us as a movement with workshops from experienced ministry leaders to equip us in our ministry. They connect us to the movement by sharing stories and building whanau together. Click HERE for more information.
---
The Collective

WE ARE BACK!
The Games are Back!
The Dinner is Back!
The Community is Back!
Friday 6pm Fancourt Street
---
MindHealth Counselling Available

Please continue to promote our koha counselling with Rochelle to negihbours, friends and family.    Just email counselling@tekororia.org.nz.  Rochelle has now seen several clients and has had lots of positive feedback.   Sarah Richards is also available, please email sarah@mindhealth.org to book.
Counselling times are available between 8.00am – 5.00pm Fridays with Rochelle or Wednesdays with Sarah.
Contact counselling@tekororia.org.nz to book a time:
---
Enrolment open for SMASH
---
Job Opportunities

CHEF POSITION  AND REGISTERED TEACHER POSITION
Qualified ECE or primary teacher job opportunity – Full time or part time to work in our early childhood education centre. We pay our teachers along the pay parity line to level six but this can also be negotiated for the right person. St Mary's ECEC is a small boutique centre with a great team.
We are looking for a part-time cook for our early childhood education centre, in Karori. The hours are 8:30 – 1:30 Mon – Fri.
If you are interested or know someone who might be,  please contact  heather@stmaryschildcare.org.nz  both positions due to start ASAP.
---
Working Bee (date changed to 6 May)

9-4 pm SATURDAY 6 MAY
Due to the delay with construction we need to defer the major working bee till the 6th May when we will need many hands on deck for lifting and moving items in the morning, some painting and then later in the day for cleaning the Kōwhai room.  Let us know if you can help on the 6th by emailing office@karorianglican.org.nz
There are however a couple of bits of furniture that we would like to move on Saturday (29th) so if you are available to help with that, please let Kate know and come along at 9.30am to the Kowhai room.
---
Karori Kaitiaki Working Bee

The Karori Kaitiaki working bee is a good way to connect with our community and look after the environment
Details
2-4pm, Sunday 30 April 2023  Corner of Allington and Makara Roads Reserve Please bring gardening gloves, weeding tools, spade/shovel and rake.
---
Festival Singers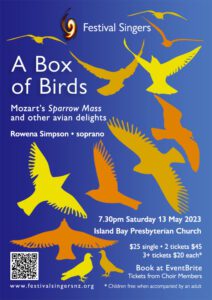 A Box of Birds: Mozart's Sparrow Mass & other avian delights
Featuring: Soprano • Rowena Simpson
7:30pm Saturday 13 May 2023
Island Bay Presbyterian Church
88 The Parade Island Bay
Come hear a soaring collection of music inspired by birds and their song – including Mozart's Sparrow Mass, Māori waiata, Renaissance madrigals, and lush contemporary works.
With the exquisite voice of soloist Rowena Simpson and a breath taking instrumental composition by Jonathan Berkahn, this is a concert not to be missed.
$25 single ticket • 2 tickets $45 ($22.50 each) • 3 or more tickets $20 each
(Children enter free when accompanied by an adult.)
Book online at Eventbrite. Visit https://festivalsingersnz.org/
Door sales available. Cash only – no EFTPOS
---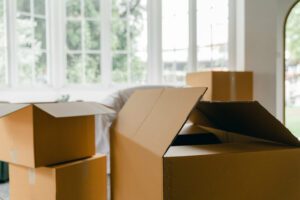 Packing Boxes Needed
We are on the look out for boxes to help with the upcoming move into new offices in Te Karoria and Te Whare o Mere. If you have sturdy carboard boxes that we can use, please bring them by to the office. Boxes like those from My Food Bag/Hello Fresh are ideal, but anything around that size is perfect.
---
Tax Receipts
The tax receipts have been emailed out. If you have any queries about your receipts or if you would like a paper copy, please email Andrew at: office@karorianglican.org.nz.
---
Transitioning to Parish Giving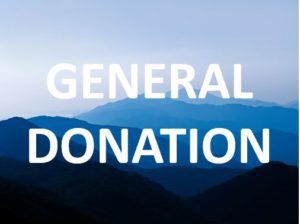 We are very grateful for all the donations towards Te Korōria and the property fund.  Going forward, money that is being donated regularly to Te Korōria will become part of our general giving donations, unless we hear from you that you specifically want this funding ringfenced towards Te Korōria. This enables Vestry and Finance committee to plan and manage our finances as effectively as possible, balancing our financial obligations (including the loan we have for completing Te Korōria) and our ministry needs (including salaries for Youth worker, Treasurer etc ) as we seek to increase the way we serve and strengthen our local community.
If you have increased your donations over the short term to contribute to Te Korōria, we ask you to prayerfully consider keeping up this level of overall giving to Karori Anglican to enable the ministries we believe God has called us all into to continue.
---
Infoodle is changing to two-factor authentication (2FA)

From the 1 April, access to Infoodle on your computer will require two factor authentication.  This is a mandatory change infoodle is bringing in internationally to ensure data security (there is no work around!).
You will need to set this up to use Infoodle and you will need to have a smart phone and a computer to do this.
Download the 'Google Authenticator App' from the app store on your phone.
Logon to Infoodle on your computer and select set up your 2 -step authentication – you will be prompted to do this.
Open the Google Authenticator App on your phone and scan the QR code that comes up on your computer screen
Then when you log in from now on you will need to put in the 6 digit code that comes up on your phone's authenticator app ( note this changes approx. every minute), as well as your password.
Note : you will need your smart phone and your computer every time you log in
The Infoodle App on your phone – If you use the infoodle app on your smart phone – make sure you are logged in before the 1 April.  Then you will not need to do two factor identification to access the information you can see in the app on your phone.
If you get stuck please contact the office, and we will help.  You can also email support@infoodle.com
---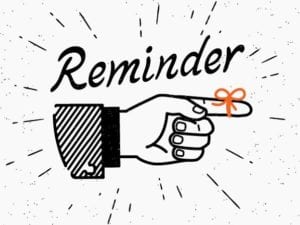 Rosters for March to June are online and on the noticeboard
Thank you to everyone who helps at our services, from welcoming to morning tea, many hands make light work!  Our rosters until the end of June are now available through infoodle, or you can see them posted at the notice board in the gathering area.
---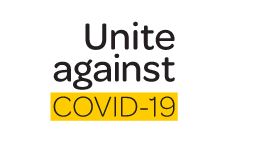 Please note that due to the current resurgence of COVID among our community we will be offering communion by one element only (wafers) for the next few weeks.
---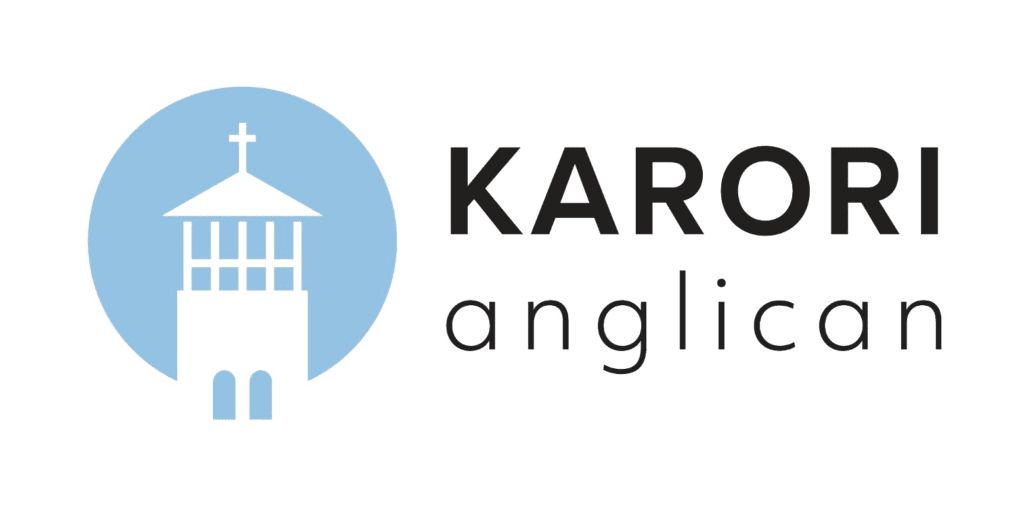 'You are the salt of the earth. But if the salt loses its saltiness, how can it be made salty again? It is no longer good for anything.' Matt 5:13