EASTER SERVICES
MAUNDY THURSDAY 6 APRIL
7.00 pm MAUNDY THURSDAY
GOOD FRIDAY – 7 APRIL
10.00 am            FAMILY FRIENDLY
12.00 pm            TWO HOUR VIGIL
EASTER SUNDAY – 9 APRIL
8.00 am              TRADITIONAL
10.00 am            FAMILY FRIENDLY
10.00 am            ST. MATTHIAS (MAKARA)
---
TE KORŌRIA UPDATE
We are very excited to be planning our opening for the 6th May.  It is so close and there is a very busy atmosphere around the site as everyone is working hard to complete their responsibilities!  Fit out of the Soft play is complete (except for a brief return of the contractors to swap out some of the colours) and Kate and Ian have tested out the equipment!  The stainless steel for the kitchen is going in this week, all ready for our Te Korōria manager, Dana,  to continue with the setup of the cafe space when she starts on the 17th April.  There is also lots of landscaping work underway with the framing going up for the walkways around the buildings, and boxing for the cement pour into which the named pavers will be placed.  Drainage work continues on the bottom courtyard before the topsoil (and compost) and grass seed can be sown.
Please keep the project, its contractors and staff in your prayers and hit this busy time.  We intend to hold a cafe service at 10.30am on Sunday 30th April as a test of the systems, before our opening on the 6th May. We will be looking for help to promote the opening, so stay tuned!
---
SMASH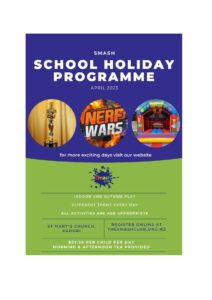 SMASH is running their school holiday programme. Please let people know who could be interested, it's a fun programme and run by great staff.  If financial hardship is an issue for families attending there are fund opportunities that can be applied for to reduce cost barriers if needed.   Email office@thesmashclub.org.nz or Click on the poster below for more information or visit their website: www.TheSMASHClub.org.nz.
---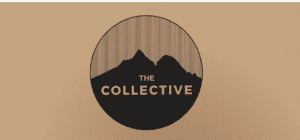 The youth group will resume after the Easter school holidays.  Please keep Ben and two youth in your prayers as they head away to Easter Camp.
---

JOB OPPORTUNITIES – CHEF POSITION  AND REGISTERED TEACHER POSITION
Qualified ECE or primary teacher job opportunity – Full time or part time to work in our early childhood education centre. We pay our teachers along the pay parity line to level six but this can also be negotiated for the right person. St Mary's ECEC is a small boutique centre with a great team.
We are looking for a part-time cook for our early childhood education centre, in Karori. The hours are 8:30 – 1:30 Mon – Fri.
If you are interested or know someone who might be,  please contact  heather@stmaryschildcare.org.nz  both positions due to start ASAP.
---

WORKING BEES 9.30am-4pm – SATURDAY, 15 APRIL, SATURDAY 22 APRIL
The team did AMAZING  work at our first working bee last Saturday. Huge progress was made.  Thank you so much.  We are not done yet, and there is still plenty to do. Our next working bee will be on Saturday, 15 April, we need some careful painters on deck and some cleaning.  Thank you to all who have signed up. It is still not too late to sign up and come along, after all, many hands make light work. Let us know if you can help by emailing office@karorianglican.org.nz
If you are coming along for the next working bee, please remember to bring along some drop sheets/masks/ gloves if you have them already.
Boxes – If you have My Food Bag, or Hello Fresh Boxes we would love to have them!
---
Tax Receipts
The office will be preparing the annual tax receipts following the end of the tax year.  As in previous years these will be emailed and you can expect to receive them by the  21st April.  Please contact the office if you would like to have a paper copy.
Still want to make a donation for this tax year?  You still have time! Make your donation online before the end of the day on Friday.
---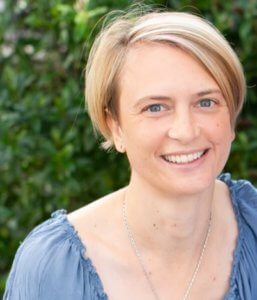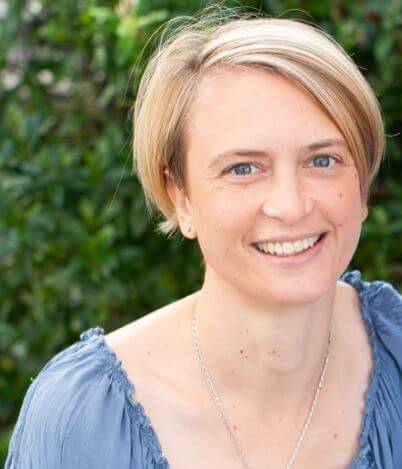 INTRODUCING OUR NEW STAFF POSITION
Kate Harvey-Green is now our Community Enterprise Manager (CEM).
Kate has been working for us as a contractor focused on the Te Korōria project and general support on various projects and activities across the whole of Karori Anglican.
SMASH, St Mary's Early Childhood Education Centre, and now Te Korōria are all enterprises that deliver services to our community, and are significant operations in their own right.  They are all important to our mission to the community as we share and live out our faith.  To date, the Vicar has been directly responsible for the enterprises.
Kate as CEM, will continue the work in establishing Te Korōria (which will be managed by Dana Reddy from mid-April),  and oversee the operations of SMASH (managed by Yvette Mischalska) and St Marys's ECEC (Head Teacher is Heather Te Huia).  The CEM (part-time) reports to the Vicar, and will be on the governing boards of all three enterprises.  A key part of the role is to enable each enterprise to achieve it's own operational outc
---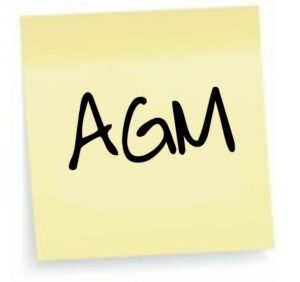 Thank you to everyone who came we had 25 people attended the AGM on Monday night . We are very grateful for the dedication and hard work put in by many people in 2022. The reports presented reminded us that we are a thriving church actively serving the people in our community. The report on the progress of Te Koroōia reminded us that a new chapter is starting soon for all of us!
You can view the AGM report online at this link.
---

INFOODLE IS CHANGING TO TWO FACTOR AUTHENTIFICATION (2FA)
From the 1 April, access to Infoodle on your computer will require two factor authentication.  This is a mandatory change infoodle is bringing in internationally to ensure data security (there is no work around!).
You will need to set this up to use Infoodle and you will need to have a smart phone and a computer to do this.
Download the 'Google Authenticator App' from the app store on your phone.
Logon to Infoodle on your computer and select set up your 2 -step authentication – you will be prompted to do this.
Open the Google Authenticator App on your phone and scan the QR code that comes up on your computer screen
Then when you log in from now on you will need to put in the 6 digit code that comes up on your phone's authenticator app ( note this changes approx. every minute), as well as your password.
Note : you will need your smart phone and your computer every time you log in
The Infoodle App on your phone – If you use the infoodle app on your smart phone – make sure you are logged in before the 1 April.  Then you will not need to do two factor identification to access the information you can see in the app on your phone.
If you get stuck please contact the office, and we will help.  You can also email support@infoodle.com
---

MINDHEALTH COUNSELLING AVAILABLE
Both koha counselling with Rochelle our counselling intern, and also sessions with our fully qualified counseller Sarah are available!  Just email counselling@tekororia.org.nz.  Encourage family, freinds or neighbours who might beneift from this – especially the koha counselling!
MindHealth™ is having the clarity of thought and perspective that stimulates an optimal state of wellbeing. This state of wellbeing influences all aspects of life from your emotional world to your working world. In other words, Mind Health™ is all about creating the best version of you.
Counselling times are available between 8.00am – 5.00pm Fridays.
Contact counselling@tekororia.org.nz to book a time:
---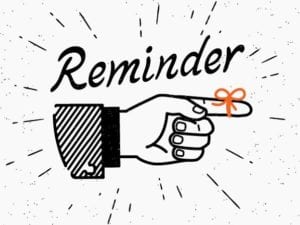 ROSTERS FOR MARCH – JUNE ARE ONLINE AND ON NOTICEBOARD
Thank you to everyone who helps at our services, from welcoming to morning tea, many hands make light work!  Our rosters until the end of June are now available through infoodle, or you can see them posted at the notice board in the gathering area.
---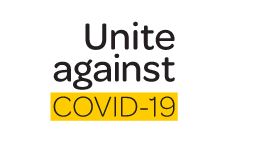 Please note that due to the current resurgence of COVID among our community we will be offering communion by one element only (wafers) for the next few weeks.
---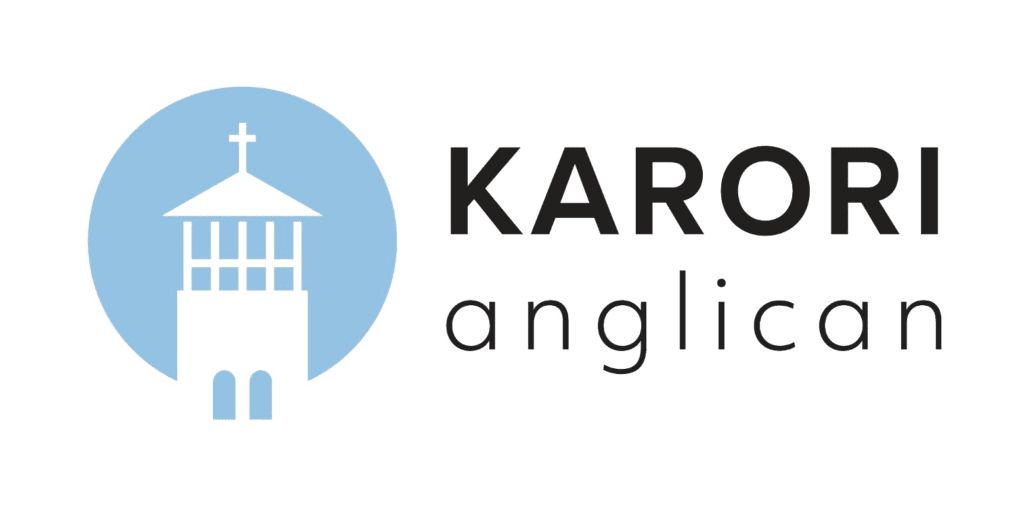 'You are the salt of the earth. But if the salt loses its saltiness, how can it be made salty again? It is no longer good for anything.' Matt 5:13