Office Closed
The Parish office is closed today, Monday 28 October for Labour Day.
St Marys Playgarden
We are on to the next phase of the play garden:  Our next task is to put in the safety surfacing underneath which will take a few weeks.  The play equipment is fenced off, but please ask your kids to stay clear of the equipment until we have a soft landing for them. We will let you know as soon as it's ready for use.
Save an hour after the 10.30 service next Sunday 3 November laying down the weed matting, and the following Sunday 10 November for helping to distribute the bark chipping.
Tentatively, save the date Monday 11 November, 5.30 pm  for our joint celebration with SMASH and ECEC.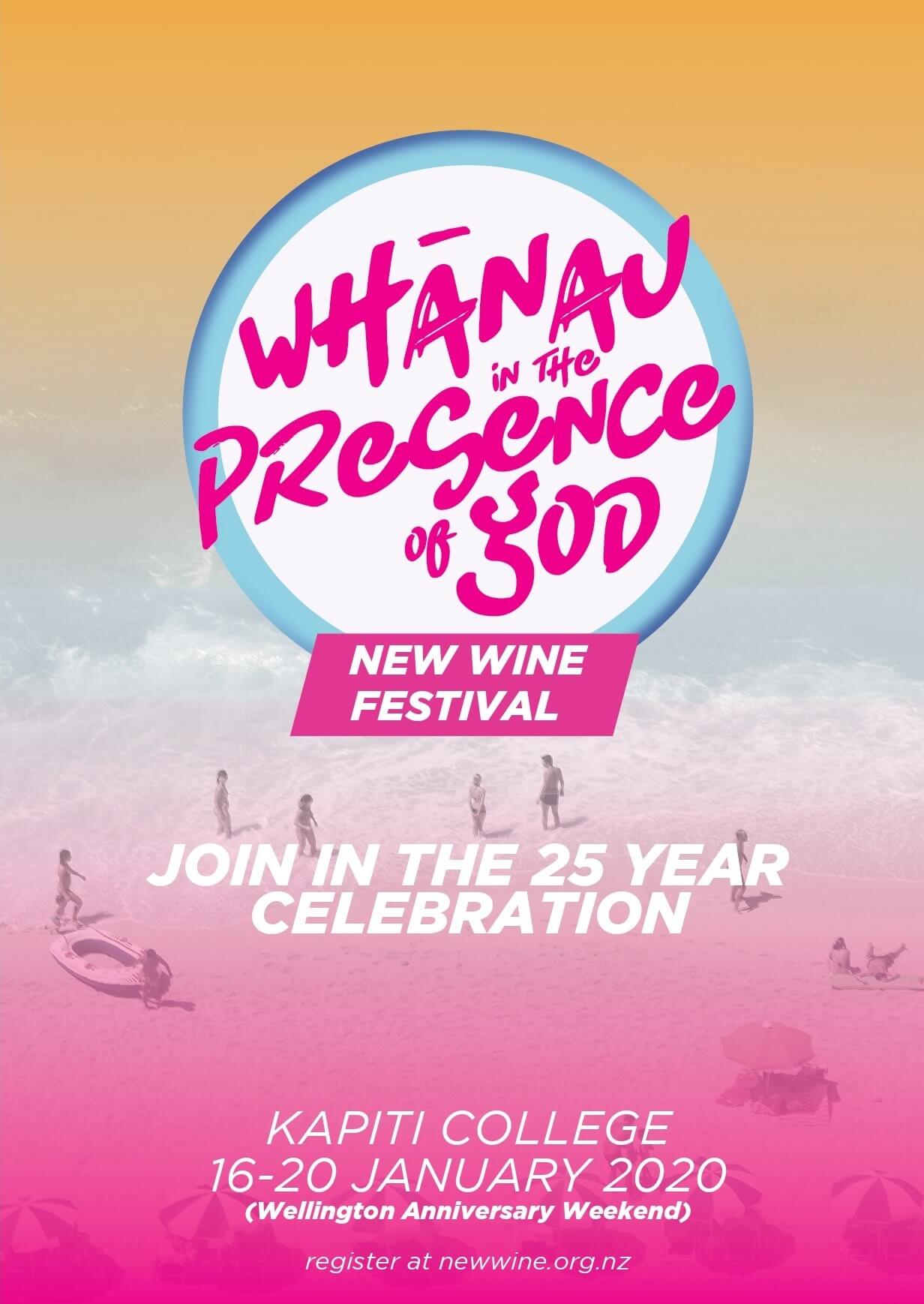 New Wine Summer Camp 16-20 January
Start the year than with KAC's summer family camp: New Wine festival.  We dive deeply into the word and we worship in varied and wonderful ways.  Most importantly, we hungrily pursue the presence of God in ministry, across all ages.  Book now http://newwine.org.nz/summer-festivals-2/kapiti/  There are options for paying your tickets off over time, check out the website for more info.
Young Families Lunch  – Next Sunday
Do you have a young family?  Would you like to meet some more people?  Come and join us for a pot luck lunch first Sunday in the month.
When:  after the 10.30 service.
Where:  Vicarage Kitchen
Next Lunch:  3 November
For info contact Nikki and Scott scottandnikki@gmail.com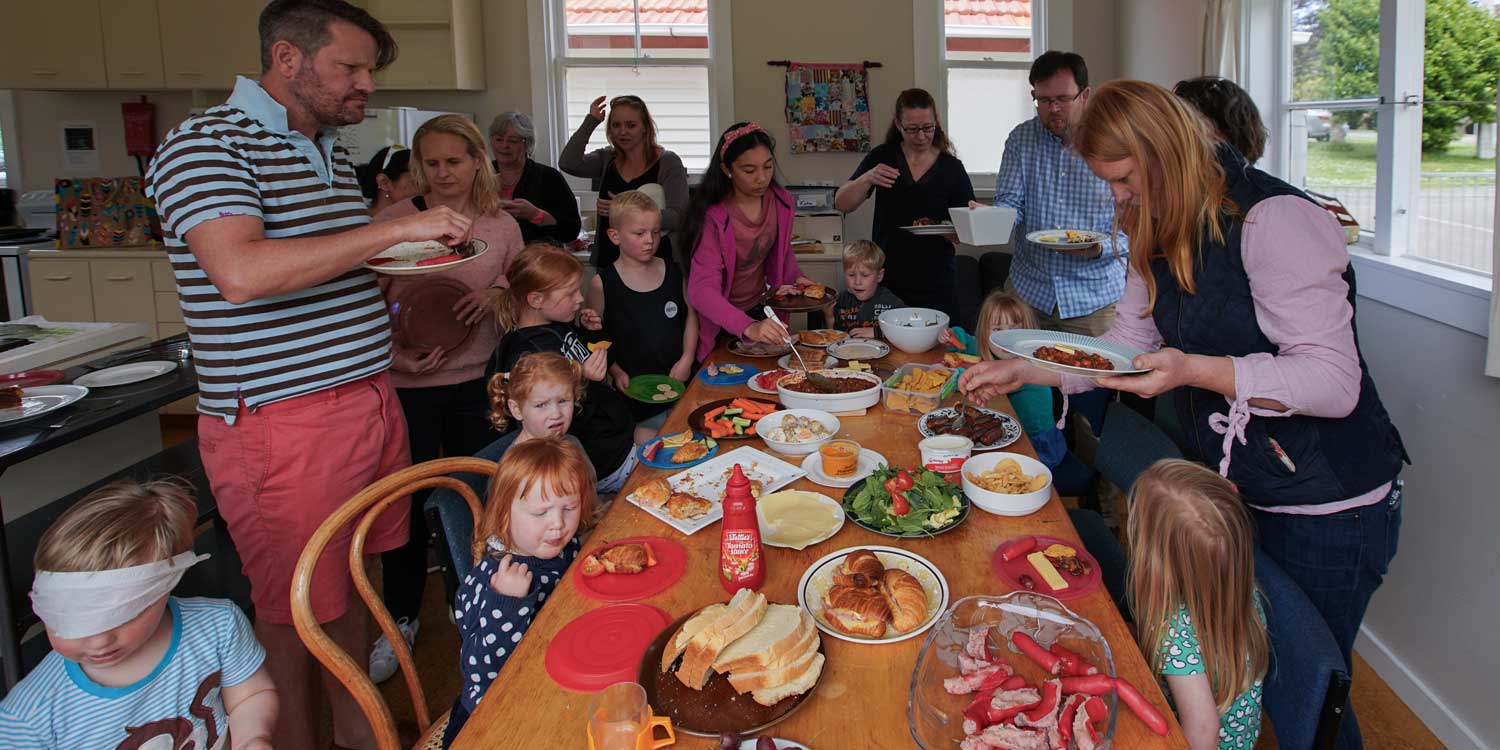 Quiz Night—Sign up!
The Fundraising Team are very excited to be launching a new fundraising campaign on 16 November at our Quiz Night (details on back of newsletter). If you haven't signed up online yet, we have clipboards with team sign-up sheet at church over the next couple of weeks. Be ready with your team's names, email addresses, and home addresses. You have until 10 November to sign up.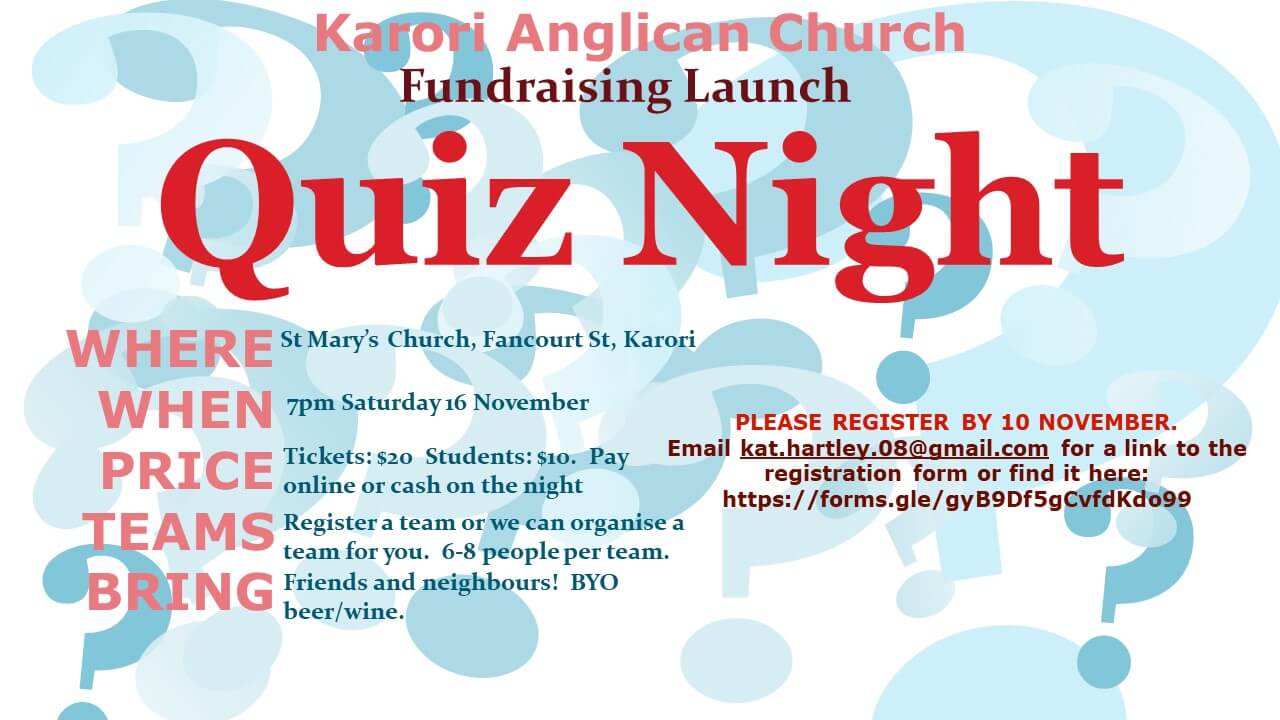 Playgroup
KAC Playgroup meets every Monday of the school term for preschool aged children and their parents/caregivers.  Join us in a caring, safe environment with lots of toys and great morning tea! Please spread the word to any friends or family you have in our neighbourhood that may be blessed by our Playgroup.
For more information contact Nikki Wheeler 027 696 7694. 

Where:  in the meeting hall behind the SMASH hall
When:  Mondays 9.30—11.30 am during term time.