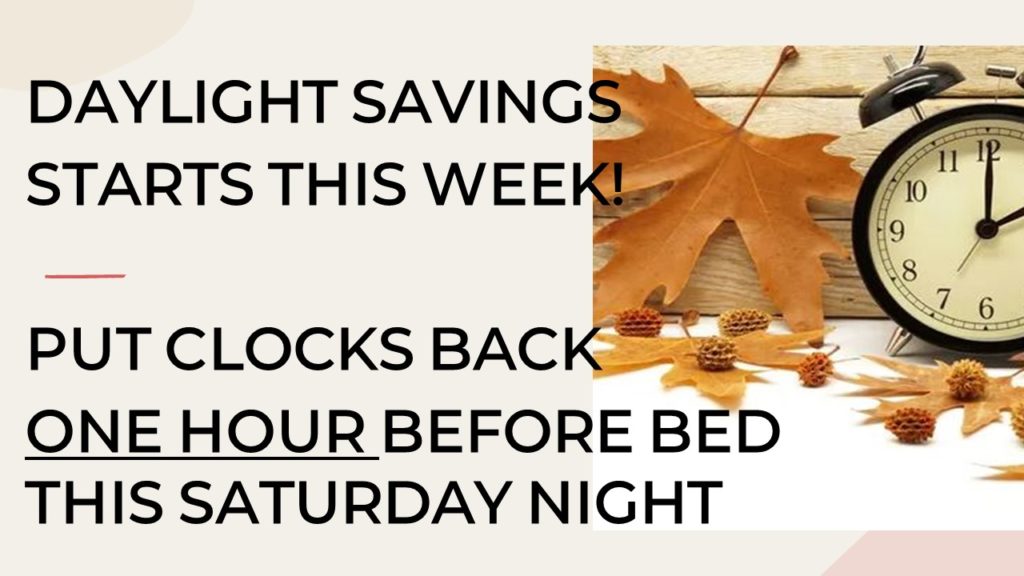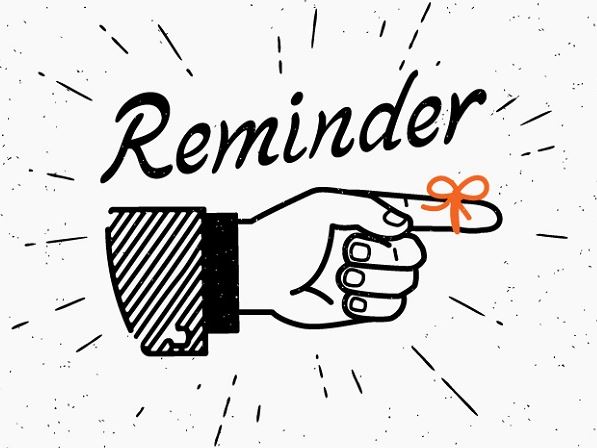 DONATION RECEIPTS 
Reminder that the tax year ends today, 31 March.
Any donations made today will be able to be included in your upcoming tax return. Your donation receipts will be emailed to you in the first week of April.
COMPETITION TIME! – WHO CAN GET THE MOST PEOPLE TO DONATE A BRICK? 
WIN A VOUCHER FOR DINNER AT LOGAN BROWN 
Selling all 500 bricks raises $100,000.  We have 457 bricks left to sell so need help in asking people to donate one.   You can ask in-person – pick up some brochures from Church or just direct people to the Karori Anglican website to complete a purchase.  If you are on Facebook you can share the opportunity to donate "post" onto your own profile.   It's really easy, and with a personal note above the facebook post, it really does result in bricks being donated.   People can have names or business names/logos engraved on the bricks.  Some people are buying bricks to commemorate loved ones, which is a great idea. The bricks will be paved outside Te Korōria and the counselling rooms.  Don't forget to let Kate know which of your friends/relatives donated a brick so we can keep track of the winner. 
More information can be found at karorianglican.org.nz or contact Kate Harvey-Green  kate@karorianglican.org.nz.

EVENSONG THIS WEEKEND 
Join the St Mary's Choir for Evensong this Sunday at 6pm.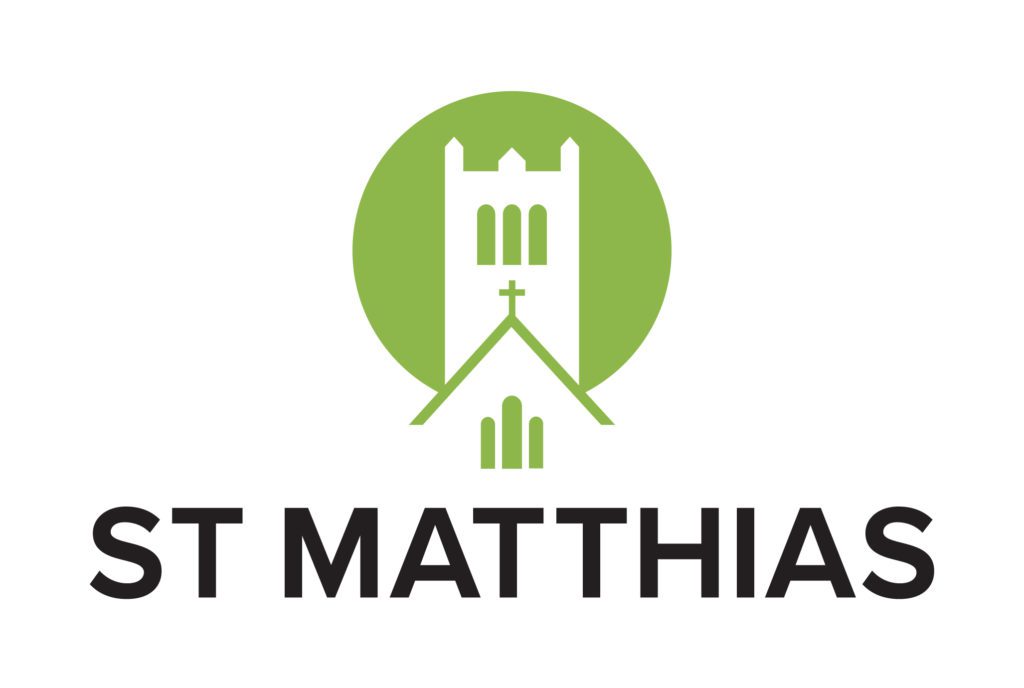 ST MATTHIAS SERVICE – 10AM THIS WEEKEND
Alison Camplin will be presiding at this weekend's St Matthias service at Makara. Do come along!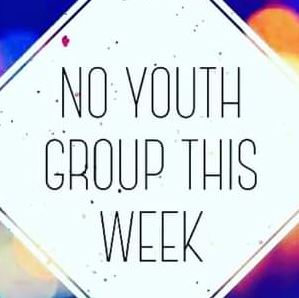 THERE IS NO YOUTH GROUP THIS FRIDAY NIGHT 
SEE YOU FRIDAY, 8 APRIL FOR MORE MINI GOLF CARLUCCI LAND FUN!
Meet 7.15pm at the church office, 8 Fancourt Street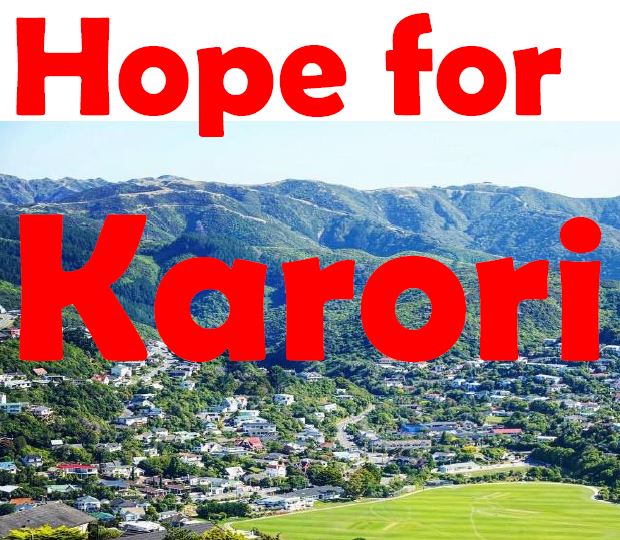 VOLUNTEERS NEEDED TO HELP DISTRIBUTE HOPE PROJECT BOOKLETS
Hope Project are looking for volunteers from the Churches in Karori, and the whole city of Wellington, to distribute booklets around the Karori suburb. If you can spare some time then please read on!
When: Saturday, 9 April from 2pm
Where: Meet at Ben Burn Park (to receive maps and booklets)
Bring: Good walking shoes, backpack, water bottle, pets, children etc
For more information contact Phil Coates 021 236 8139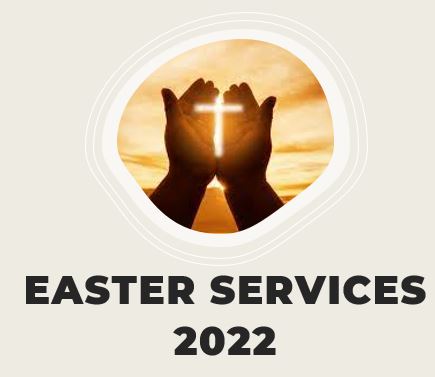 EASTER SERVICES
Pop our Easter Services into your calendar now! 
All Easter services will be held at St Mary's unless advised otherwise.
Maundy Thursday – 14 April, 7pm
Good Friday – 15 April, 10am
Good Friday Vigil – Noon to 3pm  
Easter Sunday – 17 April, 8am & 10am.  10am St Matthias (Makara)


EASTER YOUTH CAMP
This year our youth have been invited to join the Karori Baptist Church youth camp which is being held during Easter Weekend.  The focus of the weekend is for our youth to journey through the Easter story, grow together as youth groups, explore the Makara area, and generally have a great time!  Run by KBC for school years 9 and up, the full cost is $85 – and includes all food and accommodation (marae style at the Makara Village hall).  Numbers are limited. Please let Heidi know if you have youth interested in attending (heidi@karorianglican.org.nz)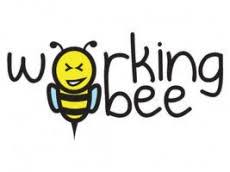 EASTER WORKING BEE 
Saturday, 16 April 9.30-11.30am
We are holding an Easter Working Bee on Saturday, 16 April from 9.30am-11.30am.  We have numerous opportunities to assist either inside or outside of church – so do sign up through the clipboards or contact Mike Scrivener 04 970 3069.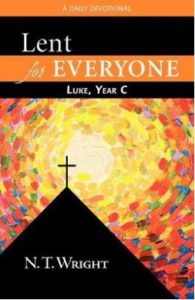 SEASON OF LENT
This Sunday (20 March) is the start of Week Five of our Lent Studies. We are studying "Lent for Everyone: Luke, Year C – A Daily Devotional" by NT Wright. The study book is now available!  You can pick up a copy on Sunday ($10 donation to our Church account), or pick up a copy from the Church Office during the week.  The material can also be purchased in digital form through Amazon. You will then need to read this through the Online Kindle App (you do not need to own a Kindle) click here to purchase the digital copy.  You can then read this in your web browser on your computer or phone.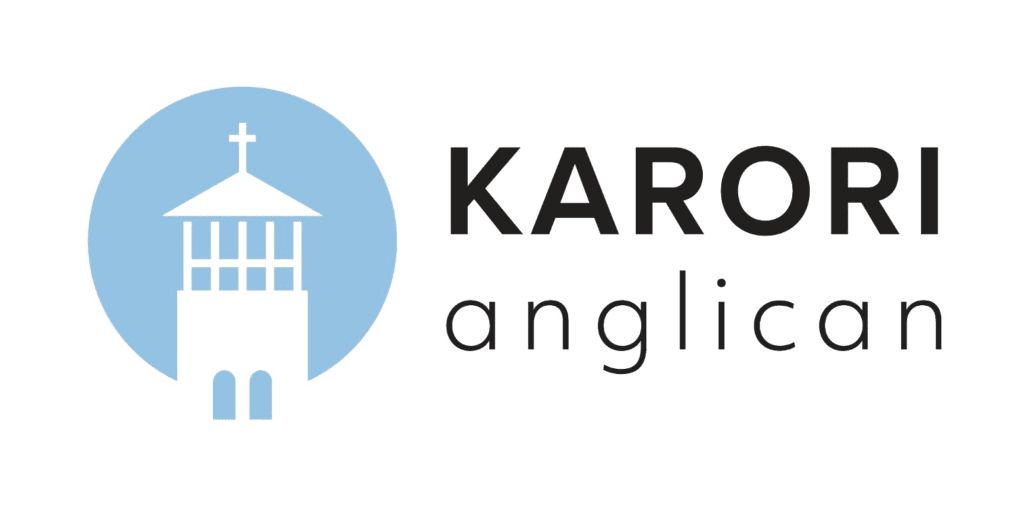 KARORI ANGLICAN COMMUNITY – COVID UPDATE
From midnight Friday, 25 March you will no longer be required to scan QR Codes and although indoor gathering limits will raise from 100 to 200 people, seats will still be placed at a one metre distance.
Under Government regulations, masks are still to be worn indoors. Until this is revised we will continue to not serve morning tea and communion will be by one element only.
From 11:59pm on 4 April 2022, there will be no requirement to use My Vaccine Passports.
If you, or someone in your household, has had exposure to Covid then please stay at home until you are verified as COVID free. NOTE the isolation period is currently 7 days.  All clergy presiding at communion will be Rapid Antigen Tested and cleared the day before the service is held, along with all our existing measures to minimise the risk of COVID spread. 

To minimise risk to our most vulnerable congregation members, please note the following:
Priests offering communion will have a rapid antigen test before the service
Masks are required, except for those leading and reading. Please make sure you are wearing your mask when you arrive (especially during the crossover between our two services). We will have spare masks available should you forget.
Chairs will now be placed 1m apart. However, you can move chairs into groupings should you all agree to.
Communion is still by one element only.
The peace is non-contact only.
Morning tea will not be served.
Exercising when self-isolating:
When you are self-isolating, if you feel well enough, you can exercise outside your home in your neighbourhood – but not at any shared exercise facility, such as a swimming pool or gym.  When exercising please ensure that you carry a mask at all times.
Online Services:
The Anglican Diocese is running their online service again on Sunday mornings.  For those of you who choose, or need to stay home at this time, do join the online service by clicking on this link.
House Churches:
Our House Churches are underway for Lent (more information on our lent groups can be found below) and will be our main source of pastoral connection should the Sunday services need to be discontinued.  If you are not yet in a group, and would like to join please email the office.  If the services are discontinued we will let the congregations know via email and phone for those who are not online as much!
Vulnerable parishioners:
The Senior's pastoral care team will be in touch with our more vulnerable congregation members.
LATEST TE KORŌRIA UPDATE
Good progress to see this week with the roof going on the counselling rooms/SMASH space.  Lots of block work also going in on the lower level for the ground floor of the main building.  Look out for the framing going up during this week.  It is very exciting to see the walls going up!  If you want to see more photos, do check out our web page, Facebook or Instagram feed.  Fundraising is still really important – a new fundraising thermometer is on our fence line so we can record progress.  If you know of anyone that you think the fundraising team should be approaching, please do let Kate know (kate@karorianglican.org.nz).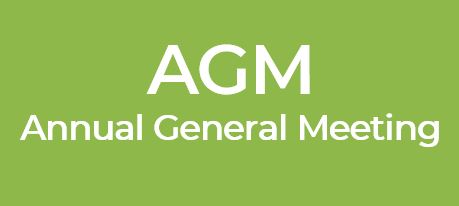 KARORI ANGLICAN AGM – CHANGE OF DATE
This year's AGM will be held on Monday, 2 May starting at 7pm.  Pop this date in your calendar now!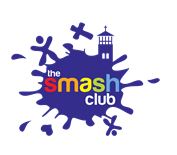 SMASH SCHOOL HOLIDAY PROGRAMME
SMASH has spaces for school children (ages 5-13) in their Holiday School Programme which runs from 19 – 29 April.
This is a fun-packed programme running different themes each day with age-appropriate activities. For more information please contact Yvette office@thesmashclub.org.nz or visit the SMASH website  


MIND HEALTH COUNSELLING SERVICES
Counsellor Sarah Richards is now working from our office from 9.30am-5.00pm each Monday and Tuesday.  Do let your friends or family know if they are looking for support. 
To book a counselling session with Sarah, or to find out more information about Mind Health, please visit the website.  Sarah enjoys working with adults, teens and children. She is passionate about counselling and the power of the therapeutic relationship to bring healing and freedom. She has experience in the areas of: grief and loss, anxiety, abuse, self-harm, eating disorders, self-worth and school counselling. She likes psycho-education and resourcing her clients with practical tools.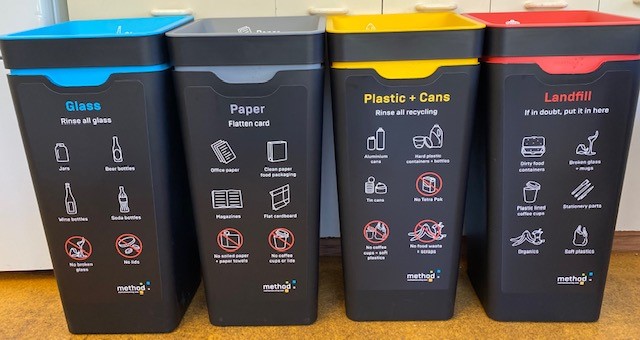 WE HAVE NEW RECYCLING BINS!
As part of our passion for integrating care of creation and sustainability into life and activities in our church and community, we are excited to reveal our new recycling bins for St Mary's gathering area and the church office. We now have four separate bins for Glass, Landfill, Paper and Plastics and Cans.  This is a fantastic opportunity for us to help keep our community and country clean!  When using these bins it is very important that rubbish is put in the correct bins and that any recycling items, ie. plastics, cans and bottles, are thoroughly washed and dried before throwing them away.  We thank you in advance for your continued support in keeping our church community eco-friendly!  You will see these bins in St Mary's as well as in the offices, SMASH, and the Early Childhood Centre thanks to a grant from Wellington City Council.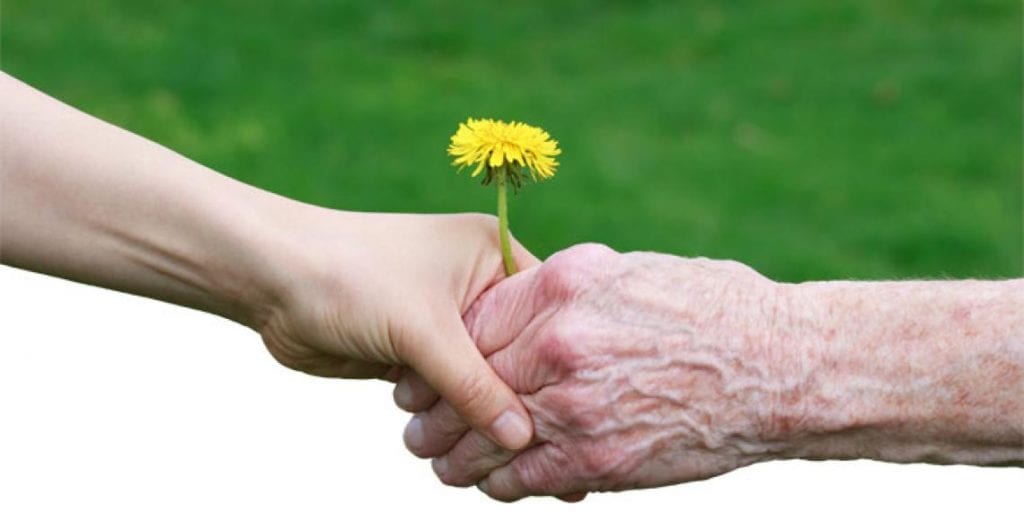 PASTORAL CARE
If you have any pastoral care concerns or queries please contact Ian Cook ian@karorianglican.org.nz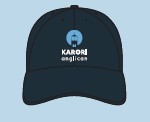 KARORI ANGLICAN CAPS & TEE SHIRTS FOR SALE
We will be selling Karori Anglican caps and tee shirts on Sunday in the gathering area.  If you have already ordered one, come and collect it, and if not you can buy one on the spot!   These will look great when you are out serving the community in Kaitiaki or anywhere else!  You can pick up the tee shirts and caps 
Pricing: $20 per cap and $35 per Tee shirt (navy with KA logo on chest) – both the cap and tee shirts are dark navy in colour – refer picture above.