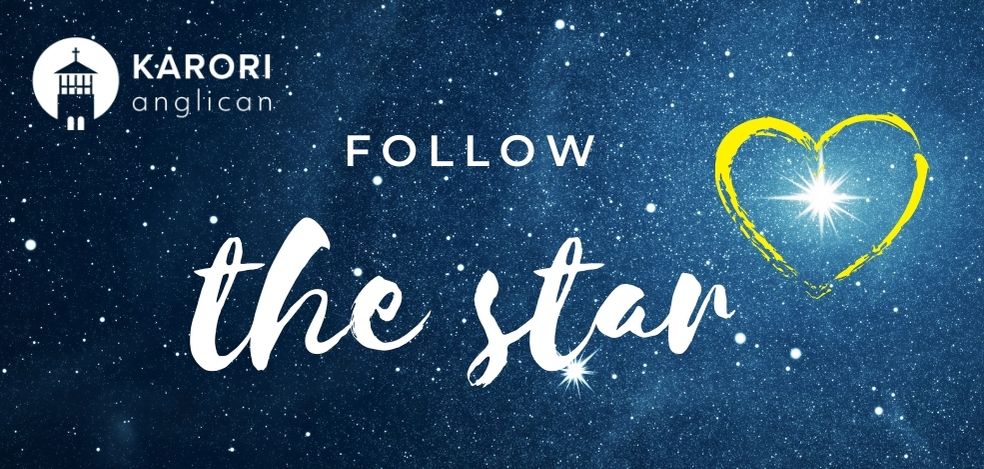 CHRISTMAS SERVICES
Our final services for the year are:
Christmas Eve
St Matthias, Makara. 7pm.
St Mary's, 11pm with carols led by St Mary's choir starting at 10.30pm.
Christmas Day
St Mary's, Holy Communion service with carols. 8am
St Mary's, Family Christmas service with Communion. 10am
Please note there will be no service on Sunday, 26 December.
Summer Services
Join us at 10am for a family friendly service followed by BBQ and ice-cream! 2-30 January 2022.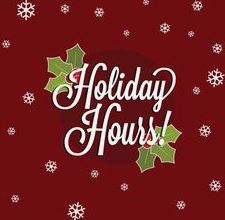 OFFICE HOLIDAY HOURS & SUMMER SERVICES
Office Closure
Our office will be closed on Friday, 24 December. We re-open on Wednesday, 5 January (for mornings only) with our regular hours starting on Tuesday, 25 January.  If you need a priest from 24 December – 5 January, please contact Reverend Ian Cook 021 288 2757.
January Services
During the month of January please join us at 10am each Sunday for a 40-minute family-friendly service followed by BBQ and ice-cream!!!
CHURCH VESTRY BACK IN ACTION
We are very pleased to have our Vestry back in action in time for Christmas and it's looking great!  With new carpet, walls, and furniture we are now able to resume using it.  Some items are still on backorder and our historic flag restoration is still in progress through Te Papa.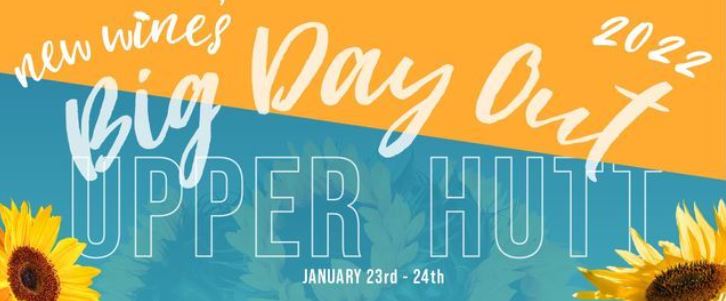 NEW WINE – BIG DAY OUT – CHANGE OF VENUE & DATES
New Dates: 23-24 January, Lane Park, Upper Hutt
There will be a group of us going to New Wine on Sunday, 23 January.  If you would like to join us for a pre-event picnic beforehand heading on to New Wine then please email Ruth Cook roo.cook@googlemail.com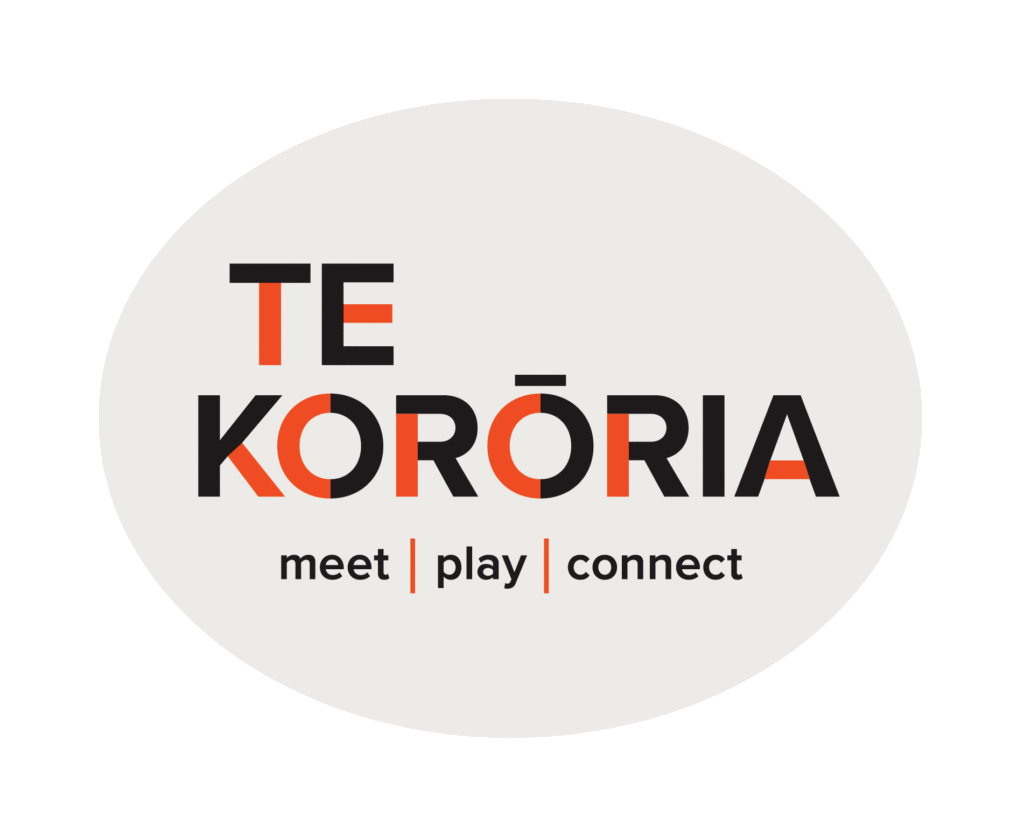 GENEROUS GIVING THIS YEAR
$428,000 has been donated this year towards Te Korōria, including a bequest.  This is all from within our congregations, from many different donors.  Every donation no matter the size has made a real difference. This is an incredible amount and we are humbled by your faithful giving.  Please keep holding this project in your prayers, as we continue to step out in faith and seek the remaining $2.3 million which will make Te Korōria completely debt free!
Current  Update
The wet period in early December has slowed work down – fortunately, we were ahead of schedule so all is still on track.
Over the next few weeks, you will see the blocks going in around the foundations for the counselling rooms and SMASH offices.
Contractors will be back on site from the 5/6th of January, with the big digger returning on the 17th.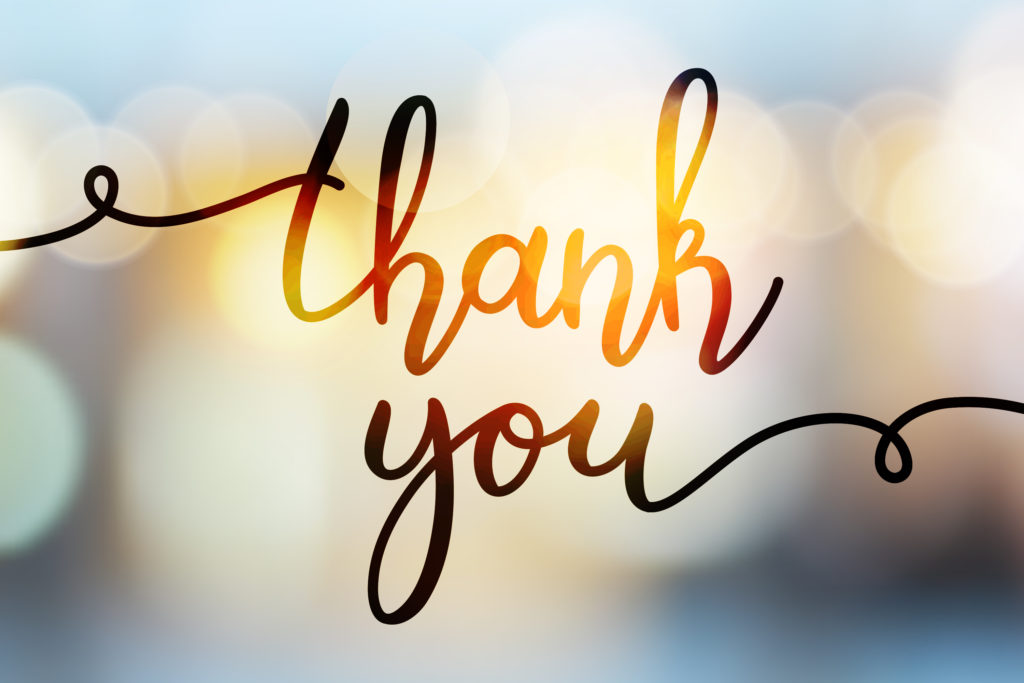 FEED MY LAMBS CHRISTMAS APPEAL 2021 – THANK YOU!
A huge thank you to everyone who has generously donated to the Feed My Lambs Christmas Appeal this year.  To date we have received an impressive $1,325.00 towards this appeal which is an amazing amount!  Donations will be sent on to St Saviour's Anglican Church ministry in Kaitaia where the money will be used to buy local food vouchers so your donation will support local families and the local economy over the festive season.
STAFF CHANGES
We are excited to announce that Wendy Davidson has accepted a contract with the Selwyn Foundation as Chaplain for Sprott. Wendy has served Karori Anglican faithfully for 16 years in a variety of roles and now God has opened this door into a ministry that she loves and she is stepping into. Wendy has finished this week, but you will continue to see her around the church as she continues to worship with us as a parishioner.  Wendy, we thank you for all that you have done and will continue to contribute to our community.  Here is the beautiful pounamu cross that we have presented her with as a thank you for all she has given us.
We also farewell Joe Cook who has been leading our Youth over the last year.  Joe is heading to Christchurch at the end of January to finish his degree and we wish him all the best for this future!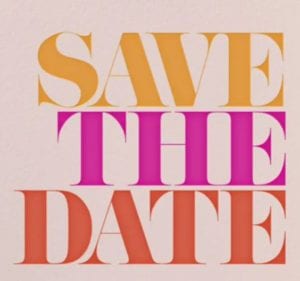 SUNDAY 13 FEBRUARY 2022
Mark this date in your calendar for our annual Fair day, which is an opportunity to launch the New Year, and to invite our wider community to join us for some fun and games – and pet show!  The day was a hit last year, and we would love to hear from people who would be willing to host a stall or a game.  Please email Kate kate@karorianglican.org.nz if you can help or want to know more.  More information to come.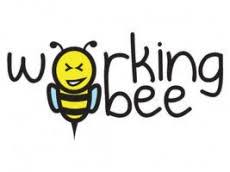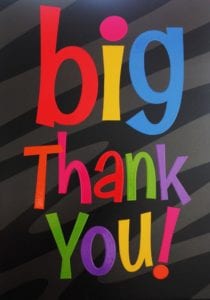 ADVENT WORKING BEE –  THANKS HEAPS
What a great turnout for our working bee last weekend. Thank you so much to everyone who came and helped make our property sparkle inside and out!
Whilst clearing out the church kitchen we have a number of lost property items. Please check below to see if any of these are yours.  Plates, Egg beaters, Drink Bottles, metal tongs etc.  They will be off to a charity shop in January if they are not claimed.  Thanks!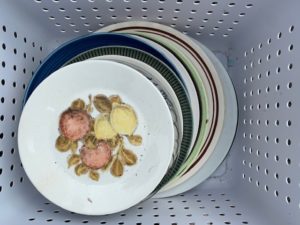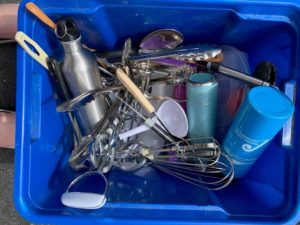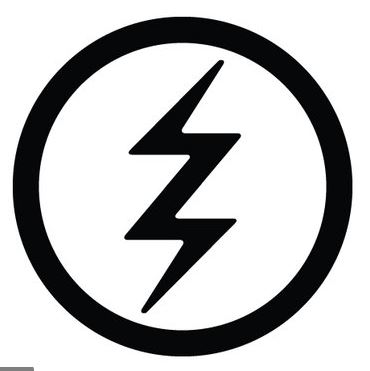 WE ARE ELECTRIC!
Thanks to a very generous donation from a parishioner we now have an electric mower, electric chainsaw and electric trimmer!!  What a wonderful end to the year!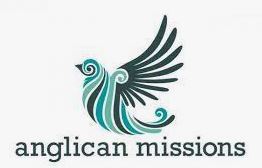 ANGLICAN MISSIONS STAMPS APPEAL
As part of their fundraising efforts, Anglican Missions sells mint and used stamps, as well as collections, via experienced collectors and dealers who kindly donate their time and expertise. They would love to receive any used stamps, both international and NZ ones, however please note that they cannot use generic KIWI stamps, as the stamp buyers no longer take them. They do however want any alternative mail New Zealand stamps (e.g. NZM, Pete's Post, DX, etc.). If you have stamps you no longer need and would like to donate them to the Anglican Missions then please drop them to Heidi in the office.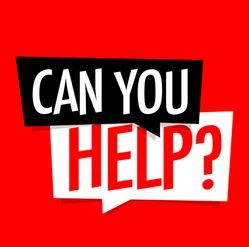 THE KARORI FOOD BANK NEEDS A NEW TREASURER
The long serving Treasurer for the Karori Food Bank is retiring at the end of  March 2022 and we need someone to take over this role.  This voluntary role involves an estimated two hours of work per month, with obviously more time involved at the end of the financial year.  Full training is provided.  The Treasurer provides accounting information to the Chair of the Karori Food Bank.
Anyone interested in assisting the Karori Food Bank with the voluntary role of Treasurer should send, by 25 January 2022, an expression of interest to the Chair of the Board, Iain Stockwell  stockwellian@hotmail.com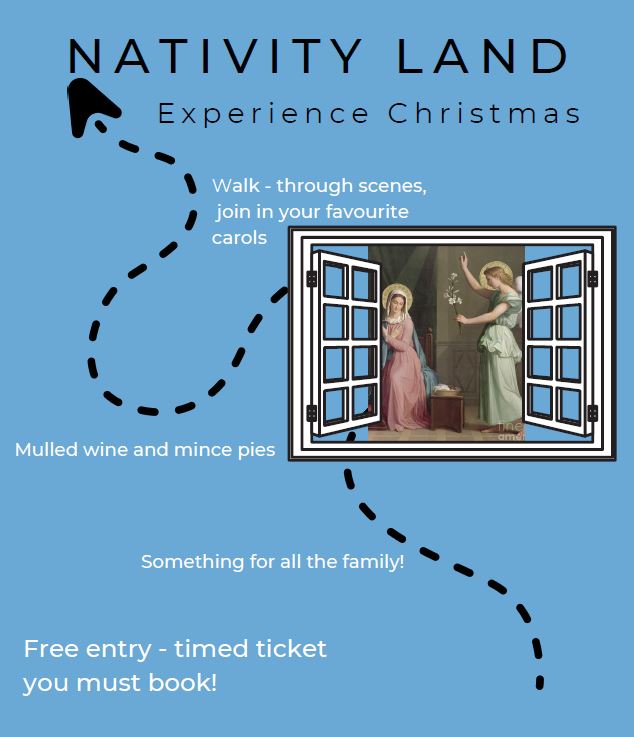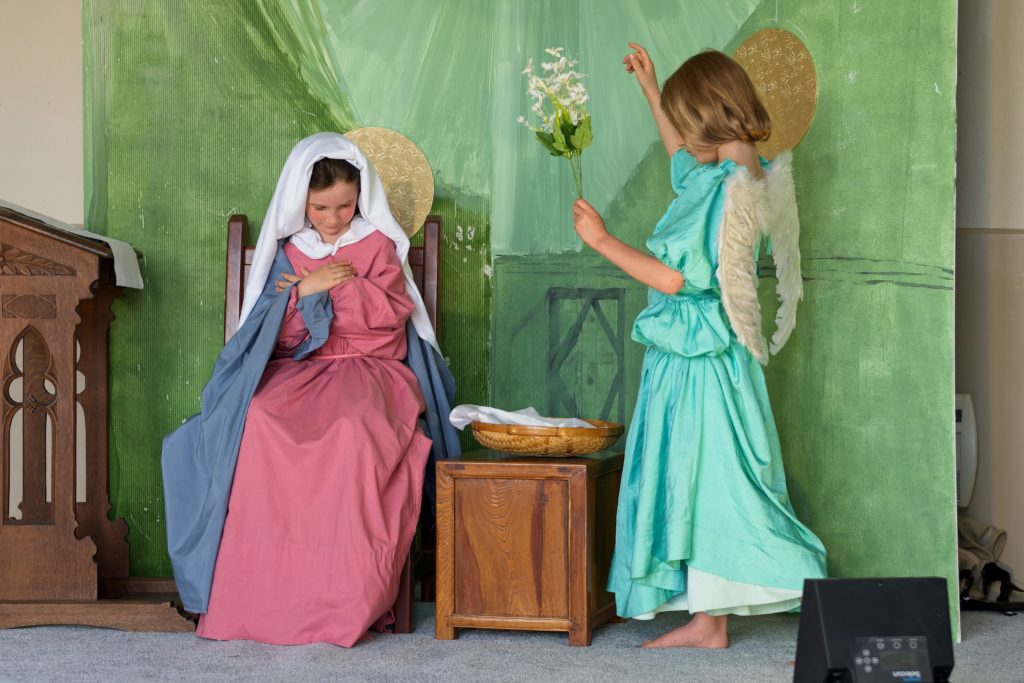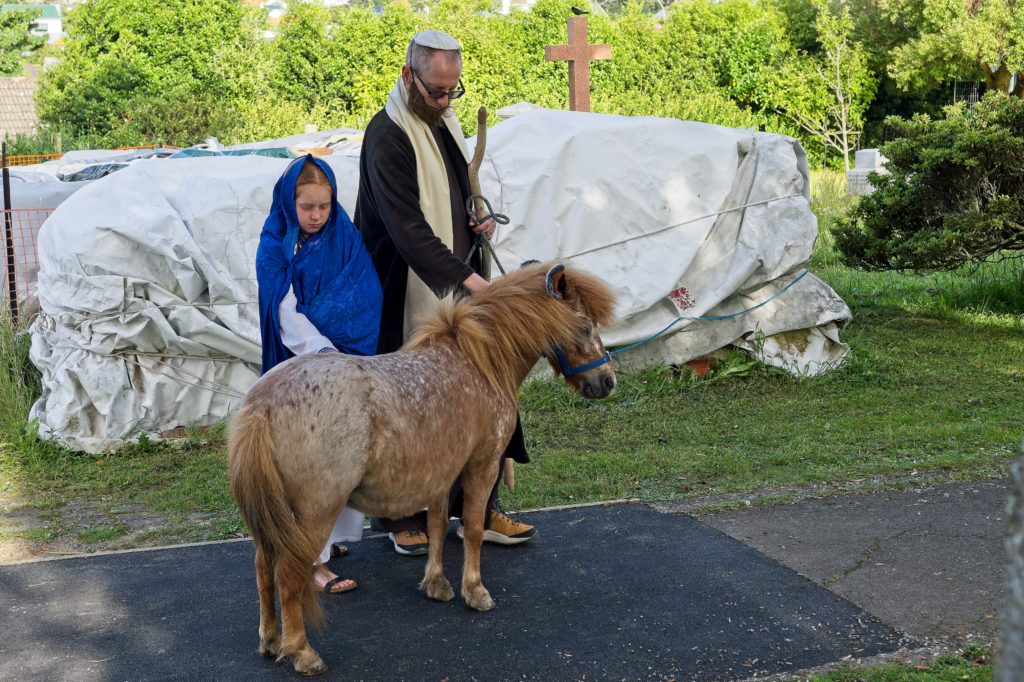 NATIVITY LAND – A SUCCESS!
What a great time we had with Nativity Land!
A huge thank you to everyone that was involved, actors, musicians, guides and hosts. We all make a great team!
It was especially brilliant to have families involved from GodZone, Girls Zone and ECEC, which mean lots of community families attended the event and we got to spend some fun time together.
COVID-19 VACCINATION PASSPORTS
For us to deliver our services in the safest way possible we would like you to know that all Karori Anglican, SMASH and Early Childhood Centre staff and volunteers are fully vaccinated.  We also require that visitors to the office, during office hours, present their vaccine passports.
Operating under the Government's Covid-19 Traffic Light framework, the Diocese have asked that if you enter an Anglican service you need to have a vaccine passport. Both of our services have over 50 attending so a vaccine passport is required by law. This will operate at St Mary's Anglican for each congregation member over 12 years and three months of age.
For entry into our services and offices, you must provide your Vaccination Passport. This can be done by either downloading your 'Vaccine Passport' to your mobile phone's wallet OR printing out your Vaccine Passport emailed to you from The Ministry of Health's – 'My Covid Record'. Your Vaccine Passport will be scanned on a device located by the door in the welcoming area using the NZ Passport verifier app. Note: there is no data stored or recorded in this process. When entering a service you will still also be required to scan in or record your attendance using the existing contact tracing provisions.
As always, we ask that you do not attend services if you are feeling unwell, or have been at a place of interest during an exposure event within the last 14 days.
The Services
Masks are still recommended, except for those leading and reading in the service.
Chairs will now be placed beside one another and people are welcome to still maintain a metre social distance from others if they wish.
Communion is still by one element only.
The peace is non-contact only.
Those welcoming and serving morning tea must wear masks.
Children and youth will now join us for the start of the service and communion.

Support to get a Vaccine Passport
If you need help in obtaining a Vaccine Passport, the first step is to contact the Ministry of Health help number 0800 222 478, it helps if you have your NHI number (found on any of your  prescriptions).  Or you can visit a pharmacy that can assist you over the counter – our closest pharmacy providing this service is Unichem – Wellington Central Pharmacy at 204 Lambton Quay. Or, please contact the Church Office.  We do have volunteers willing to visit and assist you.
If You Are Unvaccinated
A recording of the reading and sermon will be posted every Sunday afternoon on our website  https://www.karorianglican.org.nz/
We will also look at the possibility of establishing a house church for you where communion can be brought to you once a month.