Friday Fish n Chip Night – THIS WEEK!
Come and join us for fish and chips 30 August, 5.30-7 pm, at St Mary's.  Enjoy catching up with friends and some games for the kids.  Invite along friends, family, basically anyone who might be keen to hang out with us and meet new people and have a night off cooking!  Text your order to Kate—0211245471 by Wednesday 28 August.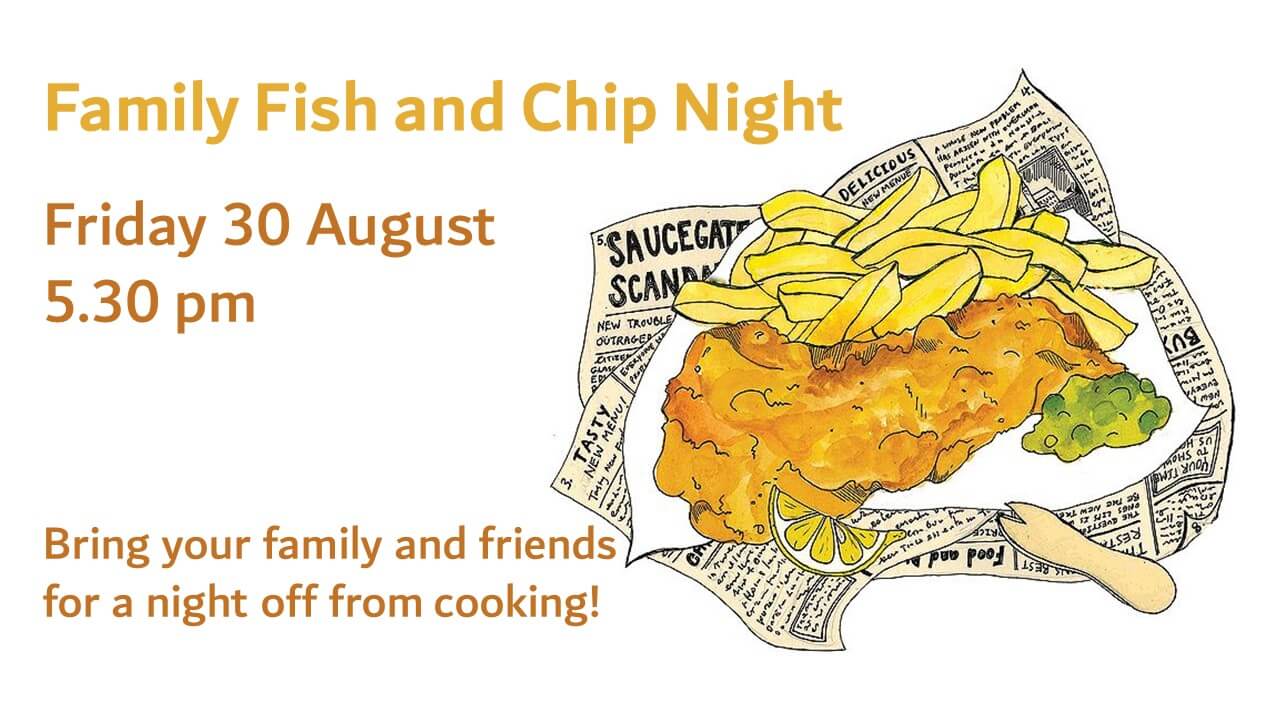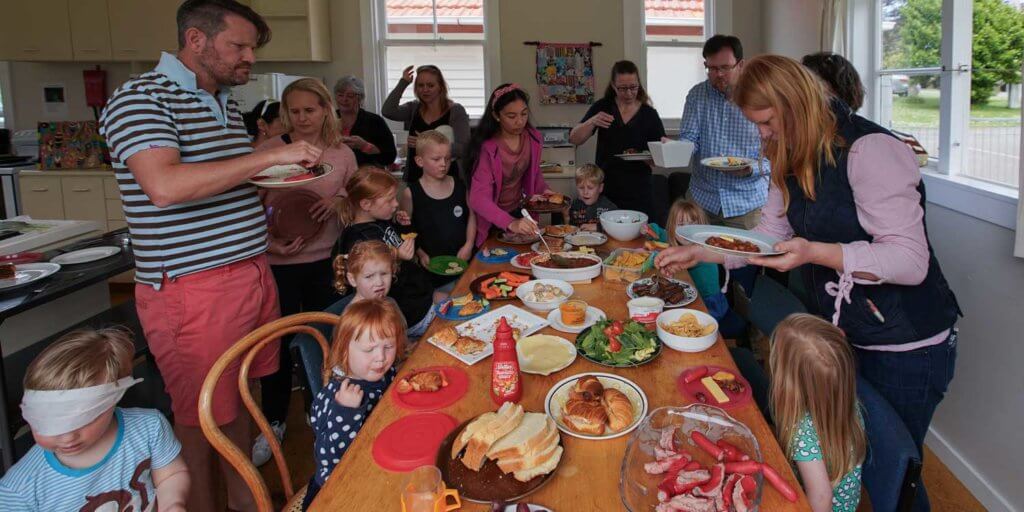 Young Families Lunch
Do you have a young family?  Would you like to meet some more people?  Come and join us for a pot luck lunch first Sunday in the month.
When:  after the 10.30 service.
Where:  Church office and lawn.
Next Lunch:  1 September
For info contact Nikki and Scott scottandnikki@gmail.com
Wendy's Office Hours
To help Wendy's recovery from concussion she will be working restricted hours next week.  She will be available Mon, Wed, Fri, 9am—noon.  Outside those hours please send her an email or leave a phone message for when she returns.  If it is an urgent matter please contact the main office.
Musicians and Worship Leaders
Calling all budding 10:30 musicians and worship leaders – WE NEED YOU!  Please see or contact Ian or Heidi Cavaye.
Accommodation Needed
Local woman seeking accommodation for 2-3 months.   She has references and can pay basic rent.  If you know of anything please contact Catherine Froud through the KAC office.
New Wine Summer Camp 16-20 January
Start the year than with KAC's summer family camp: New Wine festival.  We dive deeply into the word and we worship in varied and wonderful ways.  Most importantly, we hungrily pursue the presence of God in ministry, across all ages.  Book now for the early bird rates http://newwine.org.nz/summer-festivals-2/kapiti/  There are options for paying your tickets off over time, check out the website for more info.
Cursillo
Cursillo is a weekend of drawing closer to God, worship, and receiving all he has for you, a weekend of great blessing.  The Women's Cursillo will be held at El Rancho 12-15 September and the Men's 3 to 6 October.  Please see Maree, Stephen or Liam for a brochure and application form.  Registrations close 31 August for the Women's weekend and 16 September for the Men's weekend.  Cursillo is based on the 'Pay it Forward' model, this year is paid for by those who attended last year.  If you would like to contributing toward's someone to go on a Cursillo, the cost is $260.