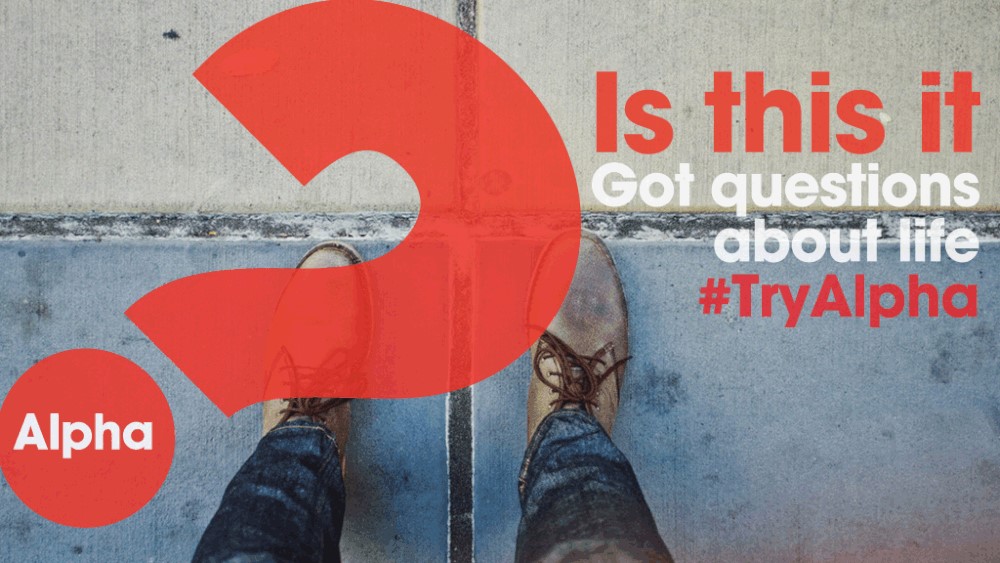 Online Alpha Course
Anglican Movement is offering the opportunity for people to discover Jesus by joining an online Alpha course during Covid-19. Alpha will run 7 pm Sundays. It started last week but it's not tool late to join in.

The Alpha Course is a series of interactive sessions exploring the basics of the Christian faith. Each session looks at a different question, and is designed to create conversation. There's no pressure, no follow-up and no charge; it's just an open, informal, and honest space to explore and discuss life's big questions together. Each session will include a video on that session's topic, finishing with a small group discussion where you can ask any question.

This is a great opportunity to invite a neighbour or a friend who is interested in Jesus to come and explore together. You can sign-up here https://movementonline.org.nz/blog/sign-up-for-alpha-during-covid-19.

Thy Kingdom Come Prayer
Thursday, 21 May is Ascension Day. We invite you to take part in our annual ten days of praying for God's Kingdom to Come. The Diocese is providing us with excellent resources including a 24/7 Virtual Prayer room and family resources. https://movementonline.org.nz/…/thy-kingdom-come-21-31-marc…

Please remember our Pray for 5 initiative and chose 5 people that you would like to pray for every day from Ascension to Pentecost Sunday, 31 May. Be sure to check out Pete James' new song, Thy Kingdom Come, on Youtube: https://www.thykingdomcome.global/…/thy-kingdom-come-hymn-2…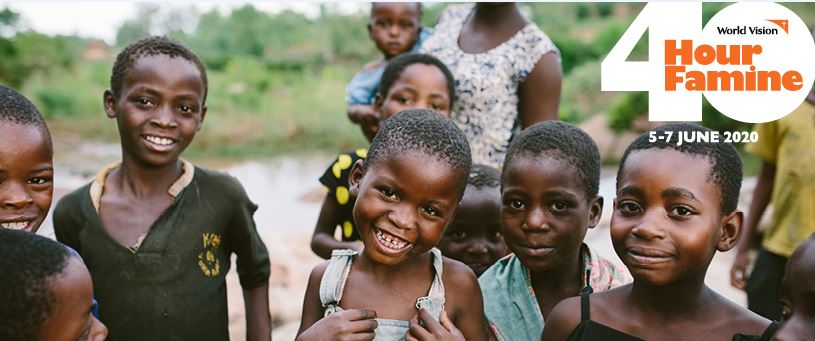 40 Hour Famine Challenge
This years famine is to raise money for the people of Malawai who are badly affected by climate change. They are fighting to survive droughts and floods that are unseasonal, unpredictable and devastating. But they do not fight alone. Through this year's World Vision 40 Hour Famine, we're fighting hunger and injustice, together.

Join us by taking part in the Challenge weekend. Head to http://famine.org.nz and set up your profile, chose a challenge. Last year some people didn't talk for 40 hrs, lived out of a backpack, did 40 acts of kindness, walked 40 km, you can choose! Remember to link to the Karori Anglican Team. The first 10 registered get Chocolate delivered to your letterbox – Congratulations to Natalie Shaw and the Prior Family who have already secured theirs!

If you would like to hear first hand what its like in Malawi, one of the Youth Ambassadors (Hayley) who went to visit last year, will be online in our GodZone groups next weekend. Anyone is very welcome to come and listen to what she has to say. You can also check out some very inspiring video clips on the World Vision website too. If you have any questions, please get in touch with Kate – 0211245471.

If doing the challenge is not for you don't worry, we need lots of sponsors too! Head to http://famine.org.nz to look for the Karori Anglican Team and sponsor us!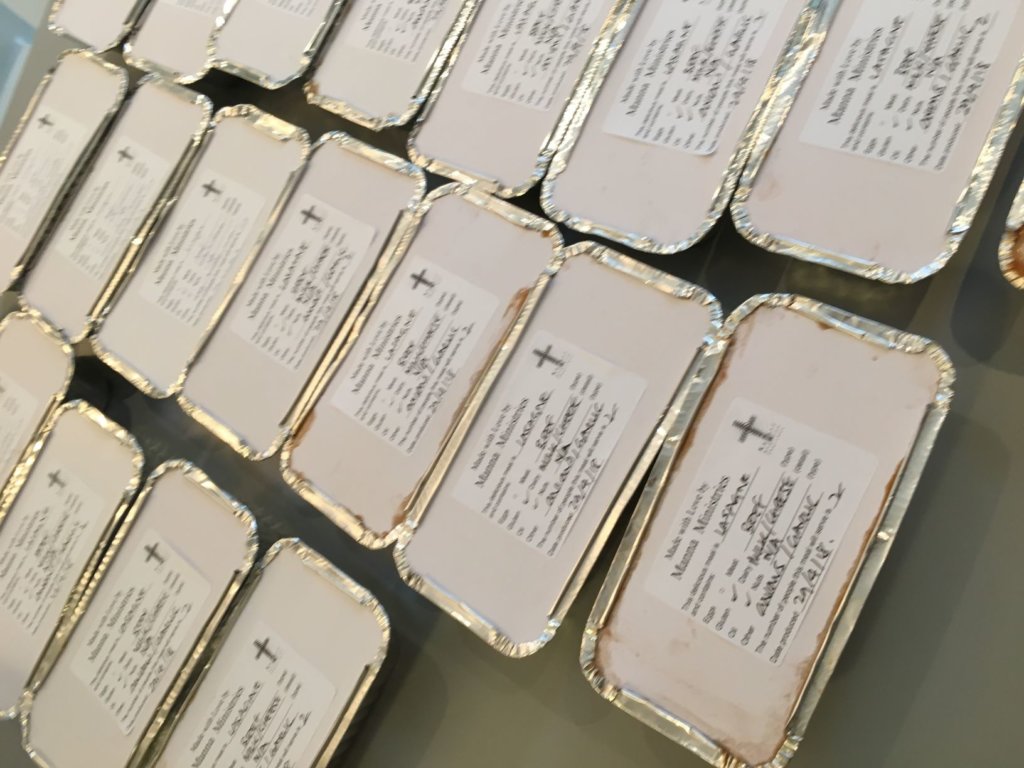 Manna Ministries
Our community here in Karori may be different going forward as a result of Covid-19. There may be needs that we as a church community can help with. As a first step we would like to fill our Manna Ministry freezer again. Sunday 31 May is a fifth Sunday, we would like you to consider taking this opportunity to make some Manna Meals. You could join with other members of your house church groups or just make the meals in your own home.

But why will till then! You can start making some meals now. The Church Office is now open drop in and pick up some containers for the meals and dropped off later.
Administration Updates
The office is open again – Monday – Tuesday and Thursday – Friday 9.30 am – 2.30 pm. If you need to visit us we have sanitizer as you come in and will need to contact trace all visitors.
Phone booklet – if you would prefer to have we have printed copies these are available at the office or let us know and we can drop one off to you.
Manna Ministry containers – these are available at the office.
House Churches
Like to connect with a group that meet online every week? Then join one of our House Churches (small groups). To join email  kate@karorianglican.org.nz and she will be in touch to find the right group for you.
Theology – deepen your knowledge
The Theology Programme at Otago University offers campus and distance learning courses on the Bible, Christian Theology, Church History, Public Theology, Pastoral and Practical Theology, Ministry and Chaplaincy that will deepen your understanding of the Christian Faith. For more information visit www.otago.ac.nz/theology.