LATEST TE KORŌRIA UPDATE
The external cladding on one of the buildings is complete, and next week we will see the cladding go on Te Korōria itself. The windows are all installed. Gib work is underway in the Counselling rooms. A bit of dry weather has really helped progress!
Donations continue to come in for the fit out, we have now received $65,000 in pledges and donations towards this which is fantastic. Keep those little orange booklets coming in, or just email Kate if you would like to support Te Korōria in this way. Maybe consider "gifting" a fit out item to someone for Christmas? Instead of hunting for a present for someone, you can donate an item to Te Korōria on their behalf, and we can give you a gift certificate to give instead. Just get in touch with Kate to find out more.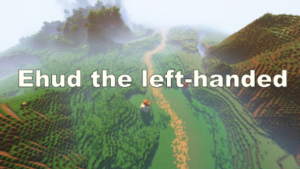 Daniel Harvey (age 14) has entered the Redeem TV Student Film Festival with a film he has made (in Minecraft) about the Israelite judge Ehud (you can find the original version in the Bible, Judges 3:12-30). The NZ premier aired on Sunday in the 10:30 service! If you missed seeing it in church last Sunday, you can watch it at https://watch.redeemtv.com/ehud-the-left-handed
If you enjoyed the film, Daniel would appreciate your vote for the Audience Choice award, which is also found at the above link. (You may need to sign up to Redeem TV with your email address to watch the video. Other student videos are also available to watch if you click on Browse and scroll down to the Student Film Festival section.)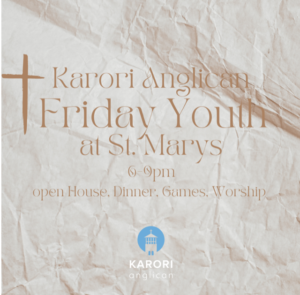 Youth is kicking off again on Friday night! Ben has organized a program for the term, back in Karori 😊. It is now easier to invite friends along and will include a "dollar dinner" (please bring $1/koha towards dinner)
This is a largely social evening aimed at years 9 – 13 including dinner, games, and brief teaching/devo from 6pm – 9pm.
This is sure to be a lot of fun so please come along and feel free to invite a friend, or 3!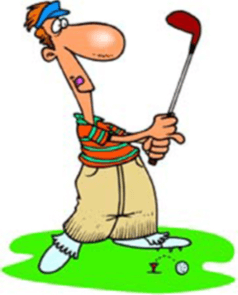 TWILIGHT  GOLF IS BACK! At KARORI GOLF COURSE
Come and bring a friend to play a round at Karori Golf Club.  Wednesdays, tee off between 4.30-5.15 pm.  $20 will get you nine holes and a BBQ afterward.  It's great fun and we have a group of regulars from Karori Anglican.  Any questions? Get in contact with Geoff Lee.  geoff.lee@xtra.co.nz

SAMUEL MARSDEN COLLEGIATE SCHOOL (Girls Years 1-13, Co-ed Preschool)
Marsden School warmly invites families considering a Marsden education to their final Open Morning for 2022 on Wednesday 26 October, 8.45am-12pm. Please register at marsden.school.nz/register
Enrolments for entry in 2023 are now due. If you have any questions, or you'd like to arrange a personal tour or a day in class for your daughter, please contact Enrolment Registrar Leigh McCathie on 476 8707 or leigh.mccathie@marsden.school.nz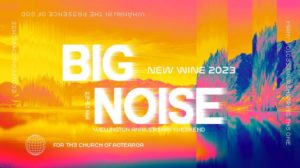 NEW WINE 2023 19 – 23 JANUARY – MASTERON – DATE FOR YOUR DIARY! 
Next year we will be heading to New Wine over Wellington Anniversary weekend as church Whānau in MASTERTON.  It's back in its normal format, with international speakers (Mike Pilavachi is back!).  For more information, and to register, head to their website  – click here.  THE EARLY BIRD DISCOUNT ENDS IN NOVEMBER. There will be tenting and dormitory options in addition to AirBnB's.  Book the dates in your diary now!


MIND HEALTH COUNSELLING SERVICES
We are pleased to advise that Counsellor Sarah Richards is now "I am Hope" registered/approved!  This means that she can offer two free sessions of counselling to anyone 5-24 years old.  Sarah works from our office from 9.30am-5.00pm each Monday. To book a counselling session with Sarah, or to find out more information about Mind Health, please visit the website. Sarah enjoys working with adults, teens and children. She is passionate about counselling and the power of the therapeutic relationship to bring healing and freedom. She has experience in the areas of: grief and loss, anxiety, abuse, self-harm, eating disorders, self-worth and school counselling. She likes psycho-education and resourcing her clients with practical tools.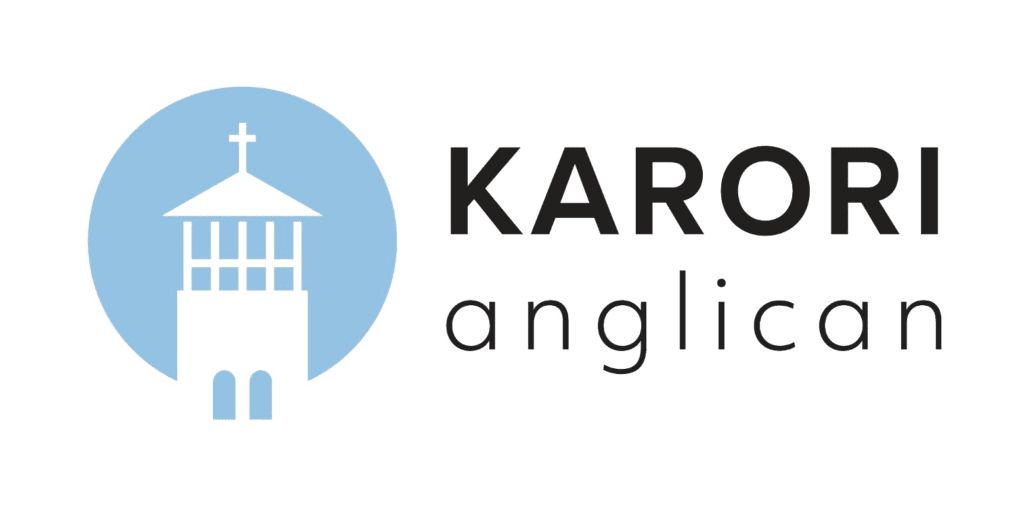 THEME FOR THE YEAR:
'You did not choose me but I chose you and appointed you so that you might go and bear fruit – fruit that will last.' John 15:16