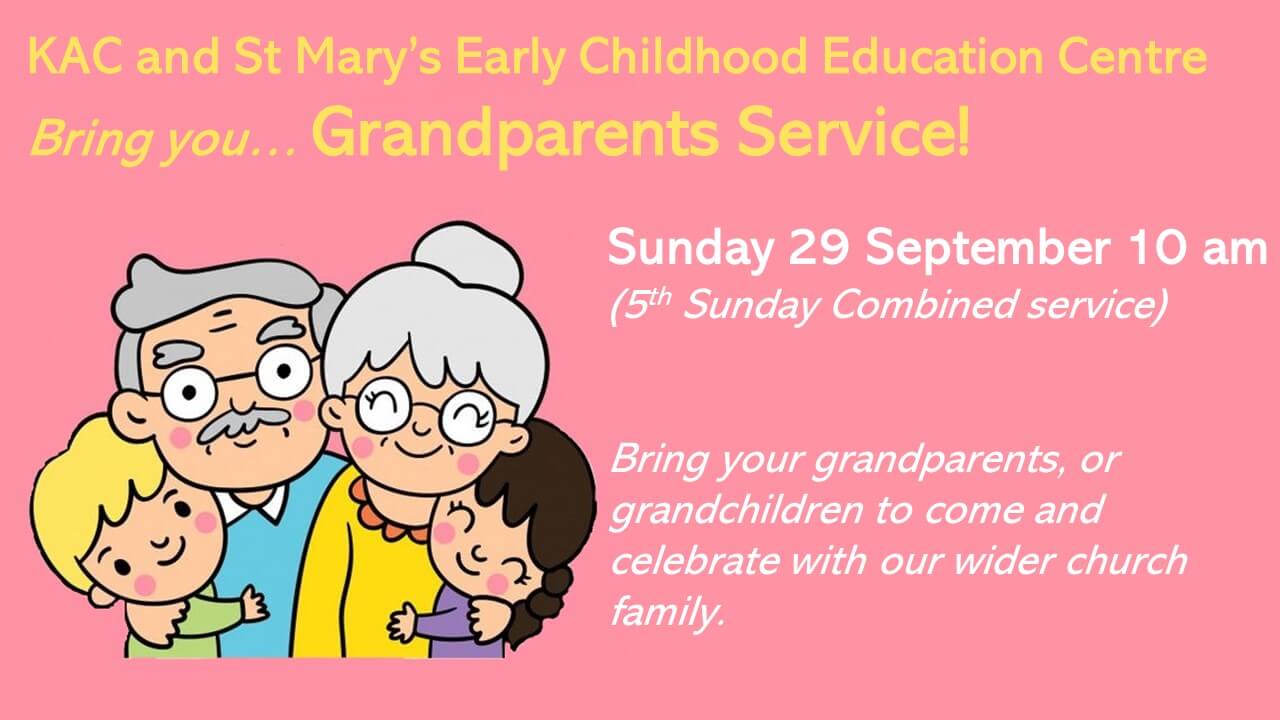 Daylight Savings
As shown above, we are having a fifth Sunday combined service this Sunday 29 September.  Don't forget daylight savings starts this Sunday as well! Set your clocks forward an hour and we will see you for the service at 10 am.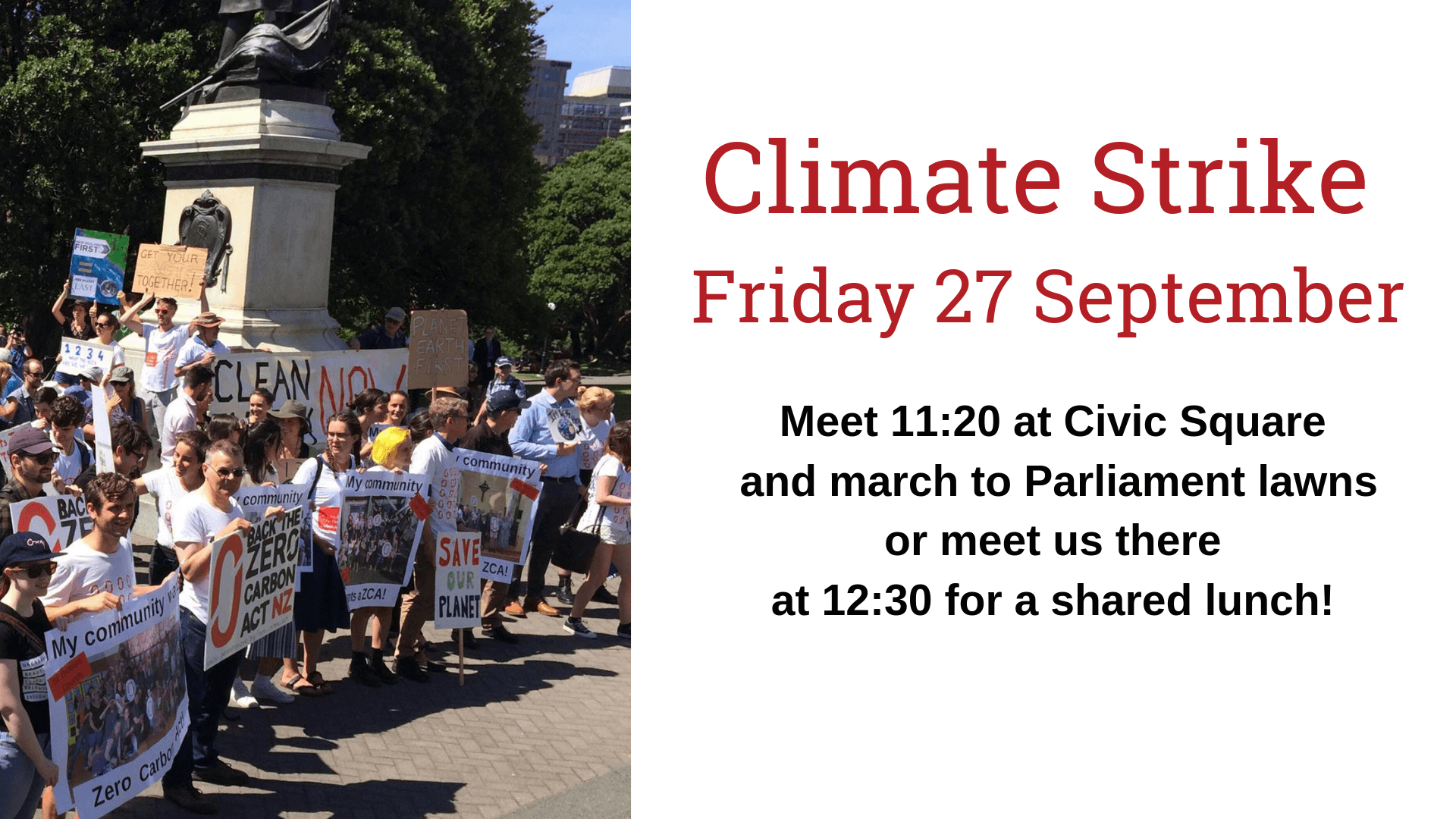 Climate Strike— THIS WEEK!
On Friday 27 September starting at 11.20 am, New Zealand students will lead public demonstrations in over 30 locations seeking government action on climate change.  They have invited people of all ages to join them.  Bishop Justin is urging us to get along—our neighbours at Marsden School are taking many of their students along to show their support, and we can get along too.
 Zoё will be leaving the office at 10.40 to bus into town for the strike (starting in Civic Square at 11.20 am). Get in touch if you would like to join!
If protests aren't your thing, there are two prayer vigils:
7 pm Thursday 26 Sept at St Peter's on Willis St and
8 am on Friday 27 Sept in Civic Square.
Refugee Household Collection
Many thanks for the generous offers to provide selected household goods for the adult female refugee arriving early October. Goods may be left at the Parish Office or bring them to church by the end of September. Call Mike or Judy Scrivener if you would like items collected.
Wendy's Office Hours
To help Wendy's recovery from concussion she will be working restricted hours.  She will be available Mon, Wed, Fri, 9am—1 pm.  Outside those hours please send her an email or leave a phone message.  If it is an urgent matter please contact the main office.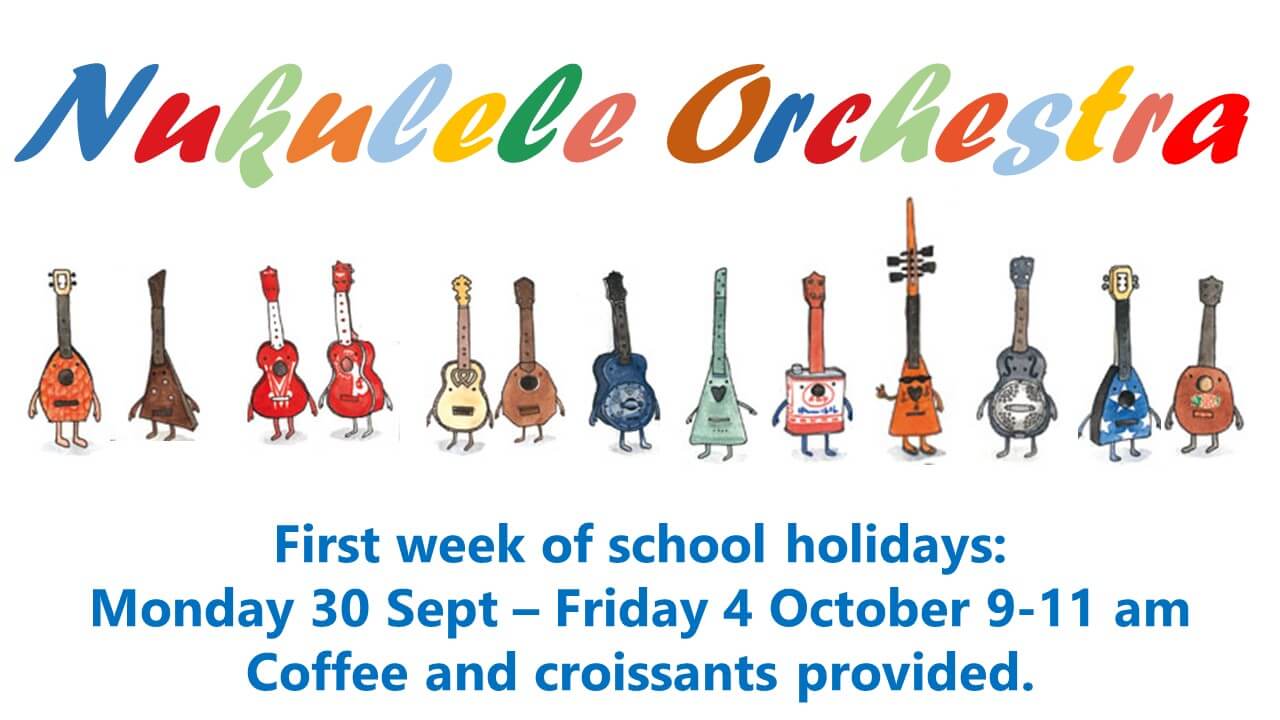 Nukulele Orchestra
Come along and jam with us!  First week of the school holidays Monday 30 September—Friday 4 October  9—9.30 for croissants and coffee, 9.30-11 for music making.  Full training and ukuleles provided. Suitable for kids age 6+ (plus Mums and Dads).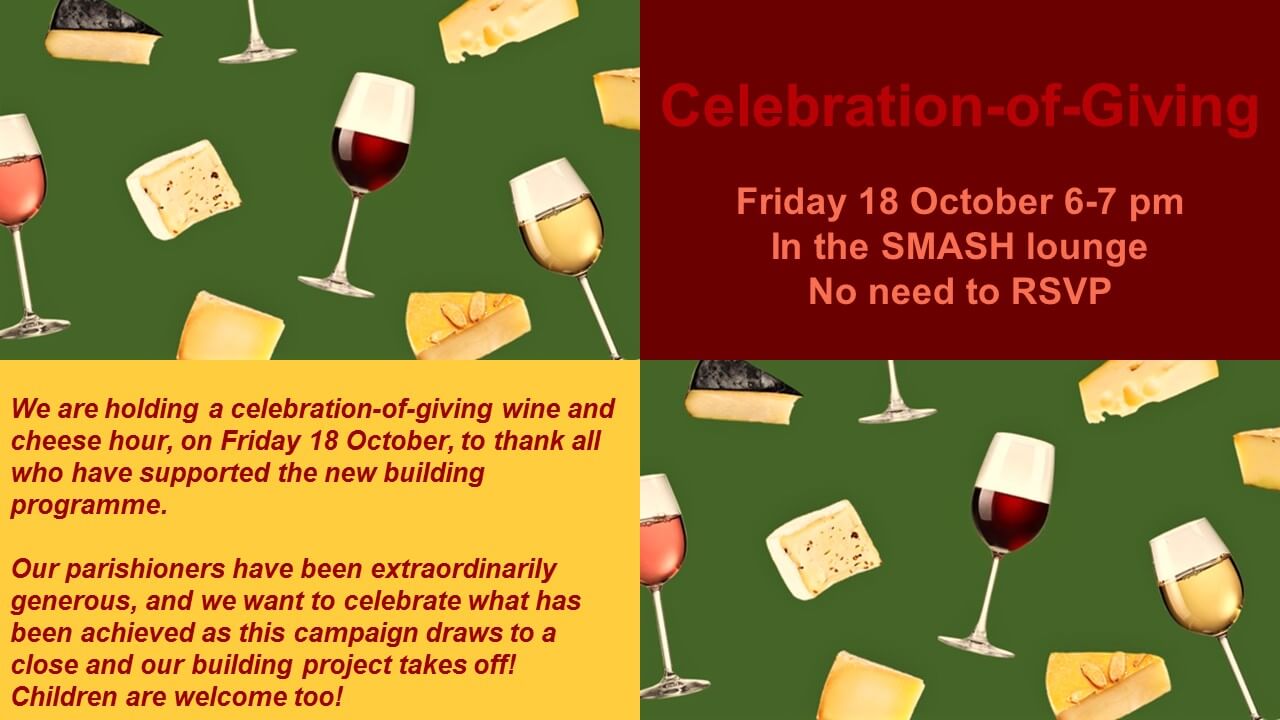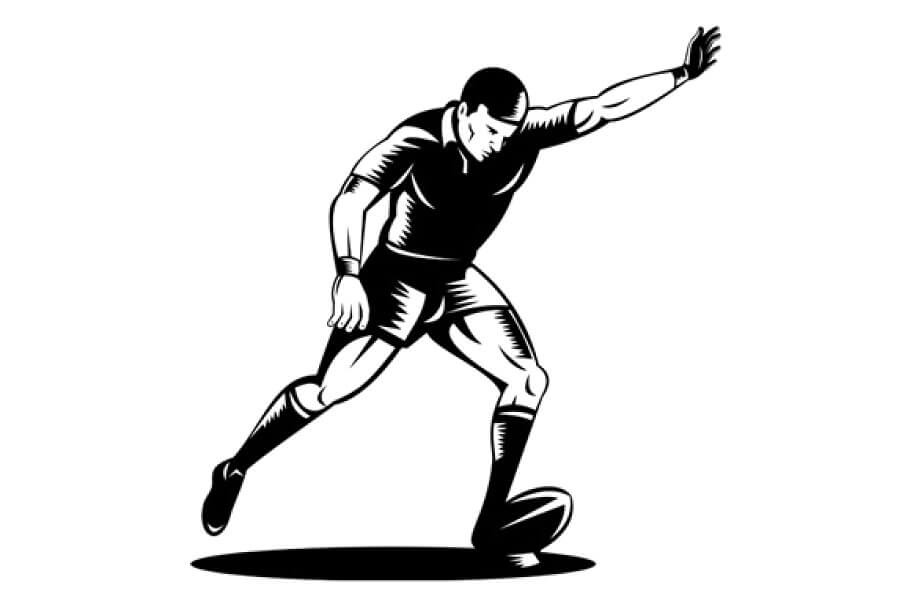 Rugby World Cup
A great time was had by all watching the rugby together on Saturday night. Thanks to the Harvey-Green family for hosting! 
We won't be watching the next ABs game together because it is at 11.15 pm on a Tuesday night. Join us instead on Sunday 6 October for NZ vs Namibia at 5.45 pm. The Cooks will be hosting us at 5 Birdwood st.