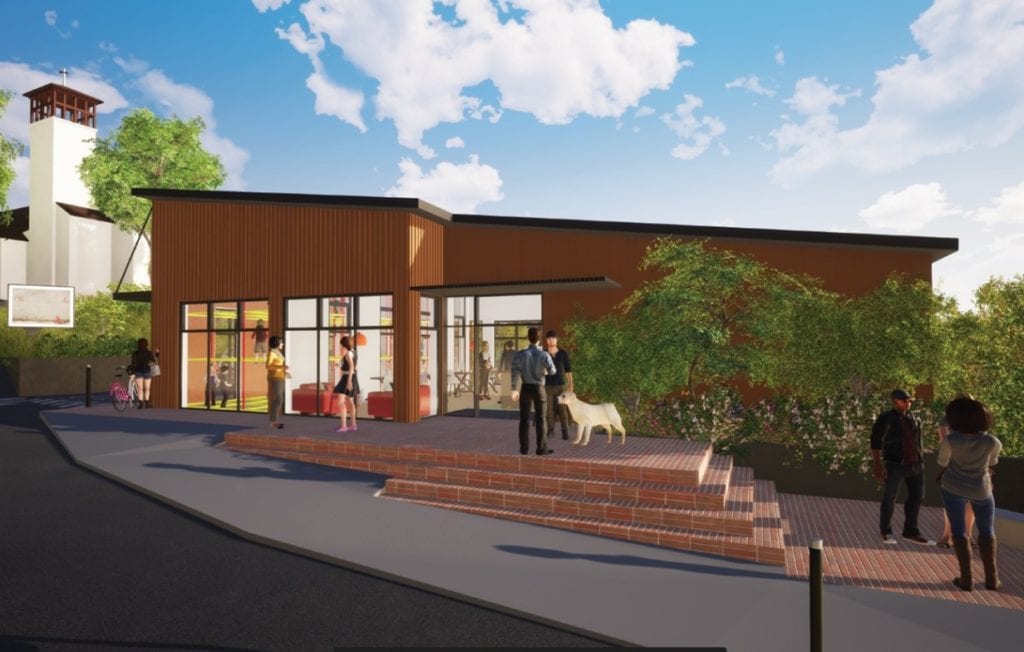 ANNOUNCING THE NAME OF OUR NEW BUILD – TE KORŌRIA
We are excited to announce that our new build will be named "Te Korōria". This is a Te Reo word, meaning The Glory.  We consulted staff and our congregation (where we received very positive feedback), and following approval from Taranaki Whānui, Vestry has approved "Te Korōria" as our building name.  We will be developing a logo and a tag line (in English) that helps people know what is available in the building.  We expect this to be developed by March 2021. Thank you to everyone who provided feedback during our two rounds of consultation.  We are excited to move another step closer to completing this building which will enable us to share God's Glory more and more with our community.
New video and design "shots" of the building are available to view and will be shown at church this Sunday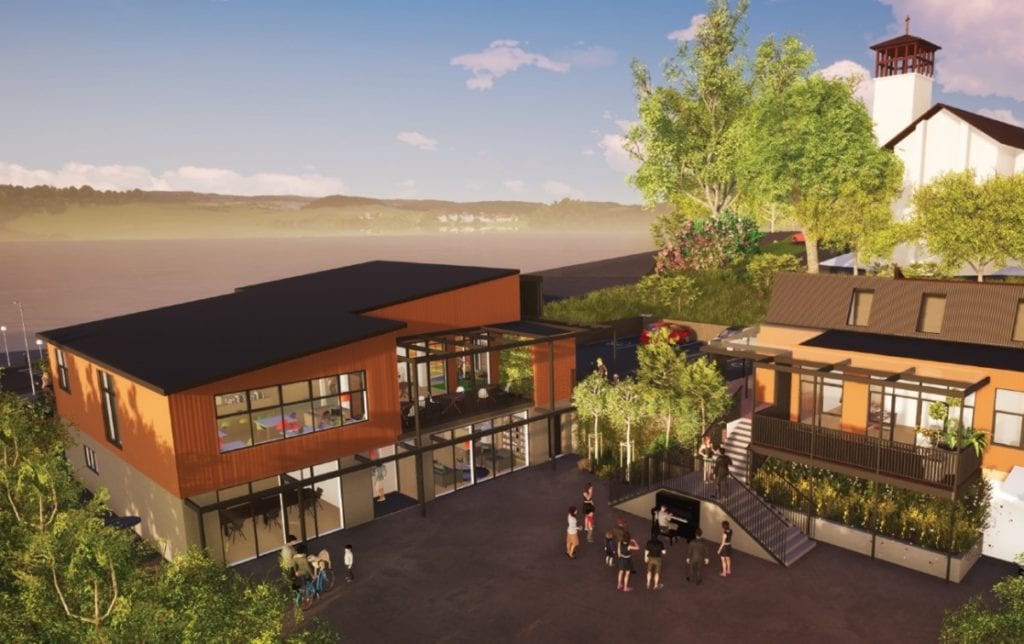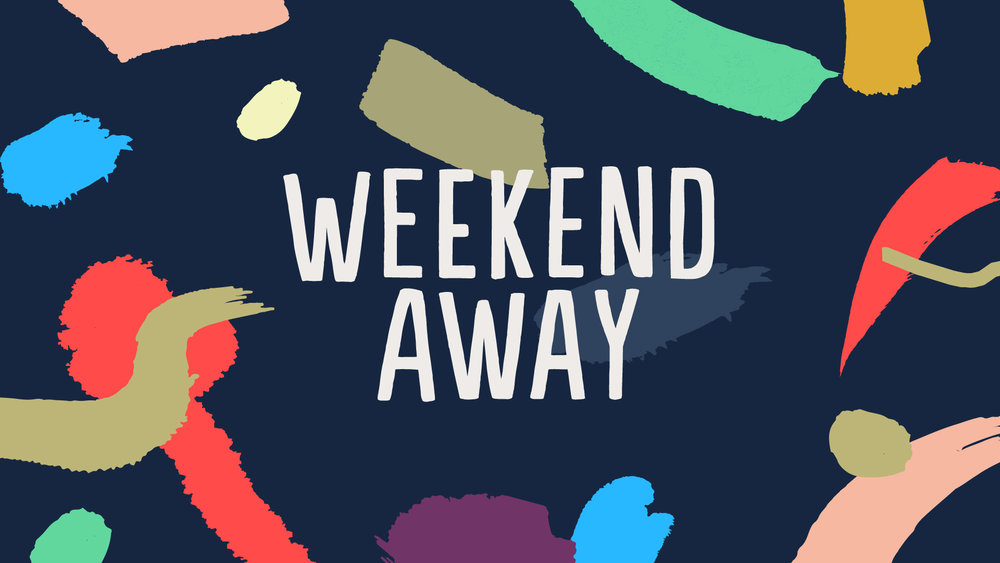 SEND US YOUR REGISTRATIONS!!!
Karori Anglican Weekend Away,
12-14 March 2021 at Palm Grove Christian Camp, Paraparaumu
Grab your registration form and drop it back to us or take a photo of it and email it to Heidi heidi@karorianglican.org.nz
First 10 registrations received receive a mystery prize!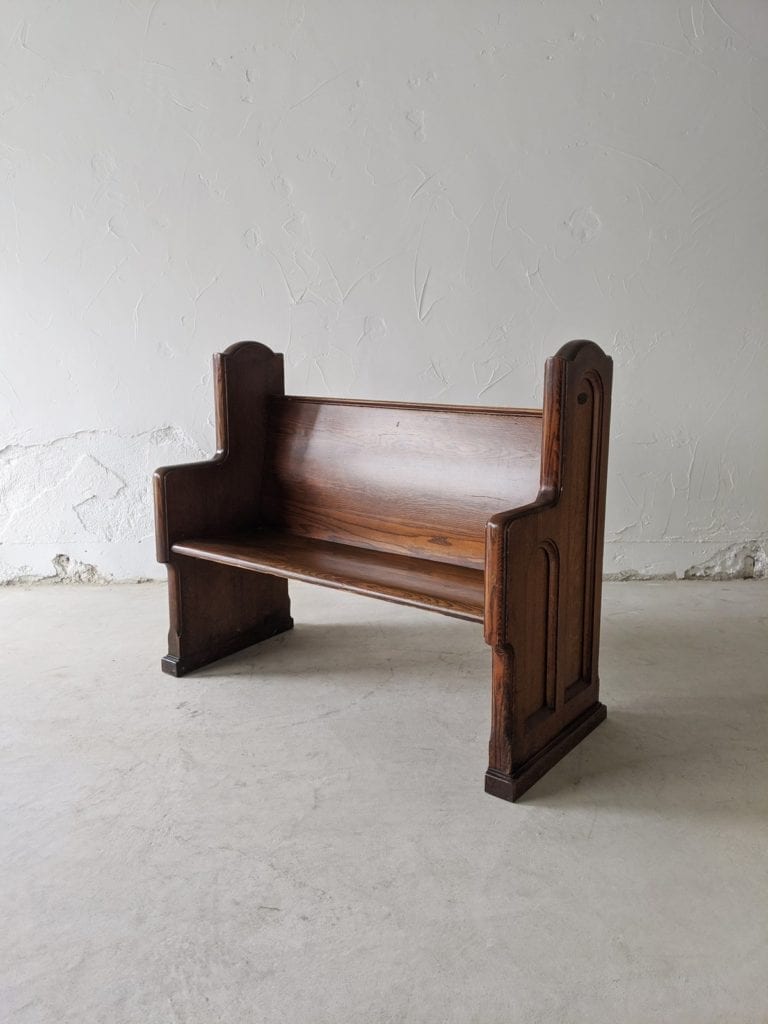 ST MARY'S CHURCH PEWS – FOR SALE
Please note the pew costs have been adjusted to include GST.
Pick up an amended pricing schedule from the church foyer this Sunday, or, if you would prefer a copy emailed to you please request this via email to heidi@karorianglican.org.nz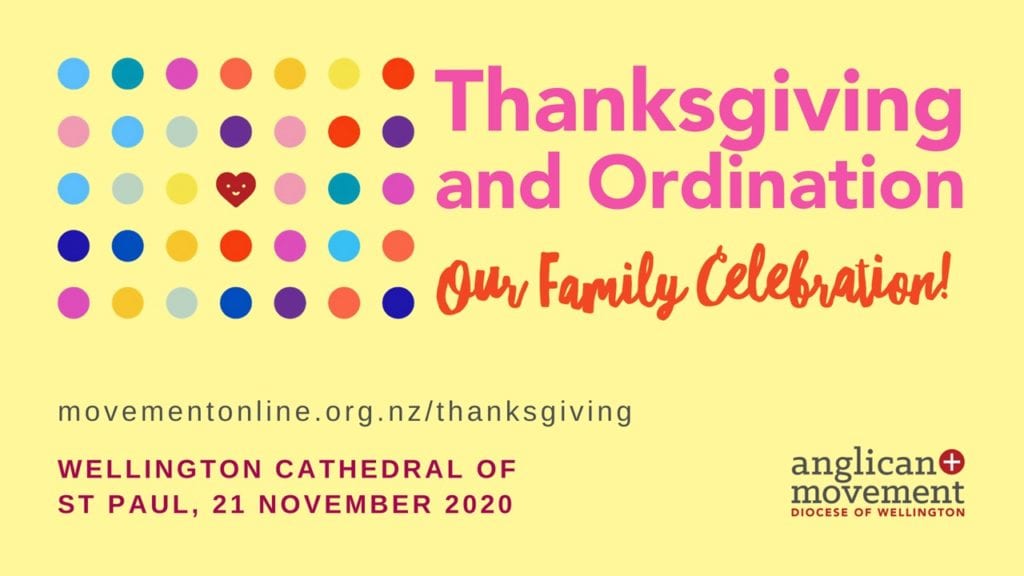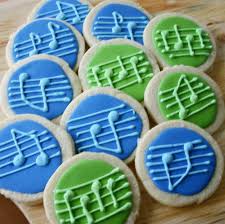 KARORI CLASSICS CONCERTS
St Mary's Church Karori – Fri, 27 November at 7pm
Duo Enharmonics is back at Karori Classics presenting an evening of famous works for 2 pianos, including Suite no. 2 by Rachmaninov and Danses Andalouses by Manuel Infante. Entry by Donation*
St Mary's Church Karori – Sun, 29 November at 2.30pm
Musicians and a narrator will perform Saint Saens' famous Carnival of the Animals. Entry by Donation*
*Suggested Donation: $20 waged, $10 unwaged, kids free. Proceeds go to Wellington Zoo.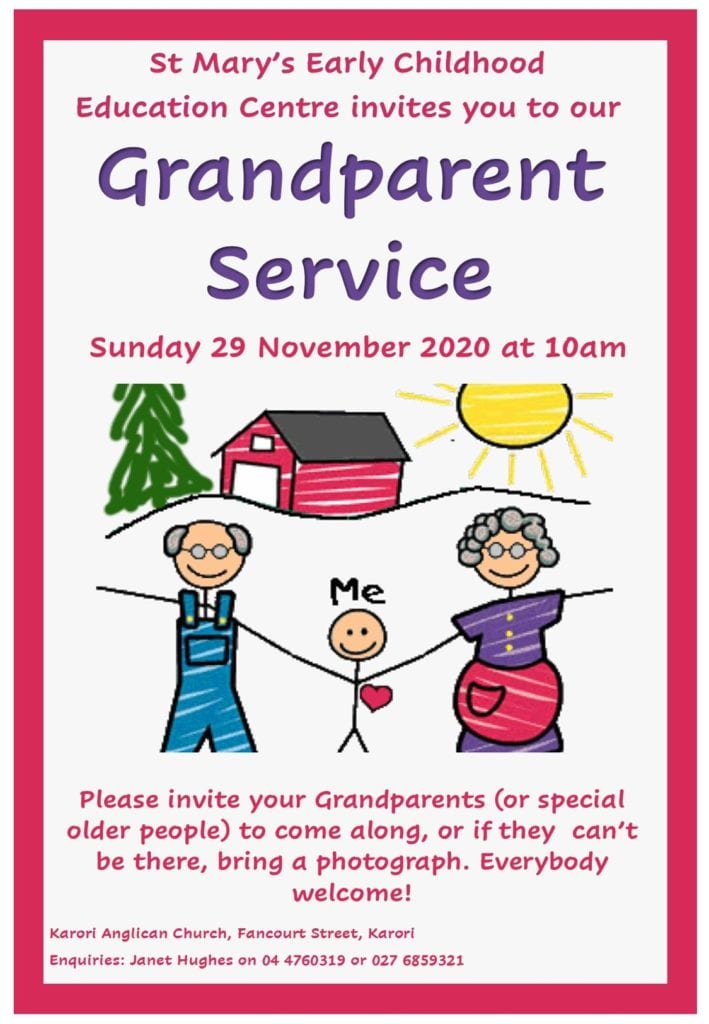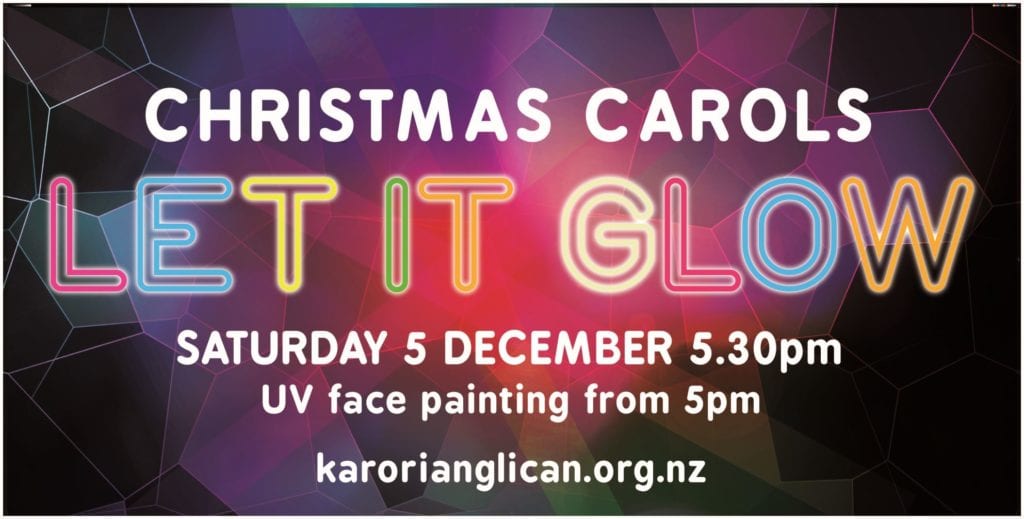 LET IT GLOW CHRISTMAS CAROLS
Join us for a fun night of carols and dancing on Saturday, 5 December at 5.30pm.
UV face painting from 5pm!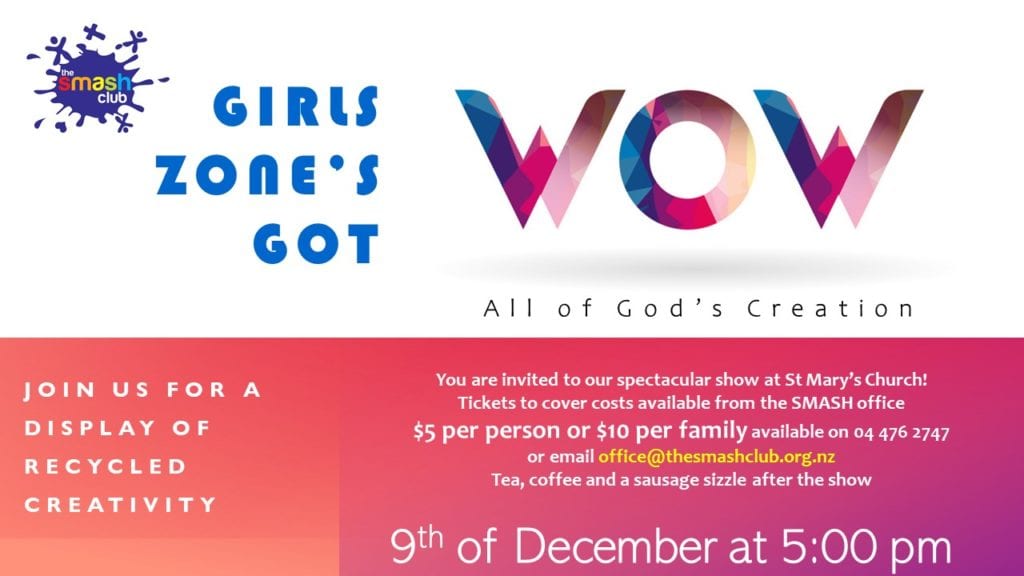 TICKETS ON SALE NOW!!
This is a show like no other!  Using recycled and upcycled items, this group of talented SMASH children have created a number of amazing outfits to celebrate All of God's Creation. The girls have worked incredibly hard this term to achieve their dream outfits. They are super excited to show off their costumes and share their creations with you!
WHERE: Here in St Mary's Church, 8 Fancourt Street, Karori 
WHEN: Wednesday, 9 December at 5pm
AND: Join us for tea, coffee and a sausage sizzle after the show
RSVP: To book your seats, click here 
Don't miss out on this spectacular show of creativity, talent and fun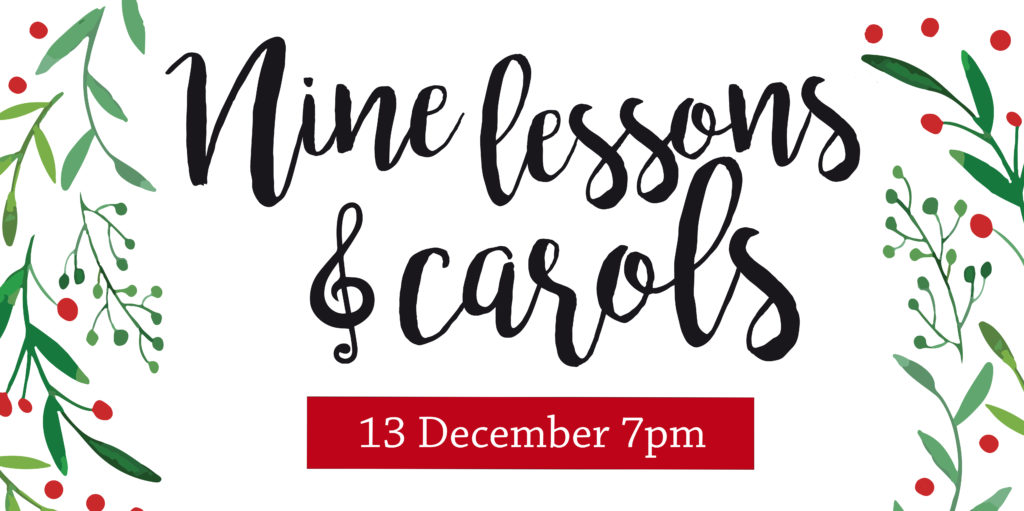 NINE LESSONS & CAROLS
13 December at 7pm
A traditional service that retells the Christmas story through bible readings and carols led by St Mary's Choir.
See you there!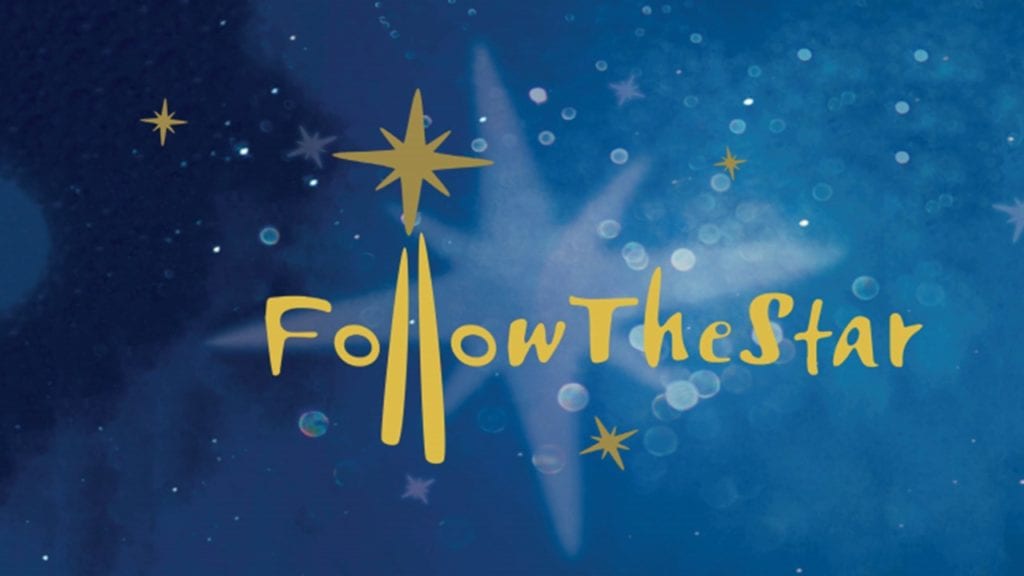 OUR CHRISTMAS SEASON – PUT THESE DATES IN THE CALENDAR NOW!
Let It Glow Christmas Carols
St Mary's church, 5.30pm, 5 December
UV lights and face painting from 5pm!
Nine Lessons and Carols
St Mary's church, 7pm, 13 December
Christmas Eve Services
St Matthias, Makara, 7pm, 24 December
St Mary's, 11pm, 24 December with carols from 10.30pm.
Christmas Day services
8am Holy Communion with carols
10am Family Christmas service
Summer Services
27 Dec – 31 January 2021
Join us at 10am for a family-friendly service followed by BBQ and ice-cream.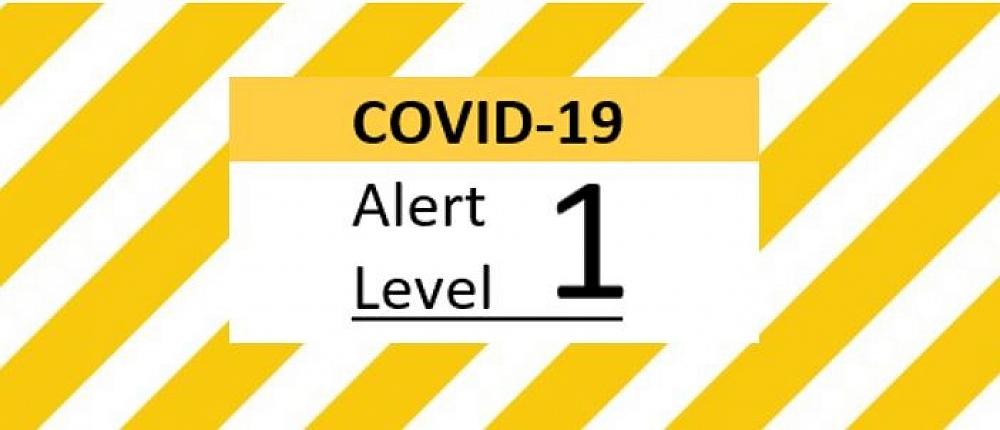 SUNDAY SERVICES UNDER COVID-19 ALERT LEVEL 1
Given Wellington's recent move to Alert Level 1 and keeping in line with the Government's guidelines, from this Sunday we are going back to having a 9.00am and 10.30am service.
A few things to note:
Morning Tea will be served.
Communion will be served as two elements.
Contact Tracing is still important, so if you have a phone download the app and scan in, or sign in with the person at the door when you come to a church service. https://www.health.govt.nz/our-work/diseases-and-conditions/covid-19-novel-coronavirus/covid-19-novel-coronavirus-resources-and-tools/nz-covid-tracer-app
Stay home if you're sick, report flu-like symptoms and do not travel if unwell.
Remember: It is important to keep tracking the places you visit by using the Government Contact Tracing App, continue to regularly clean your hands and stay home if ill.