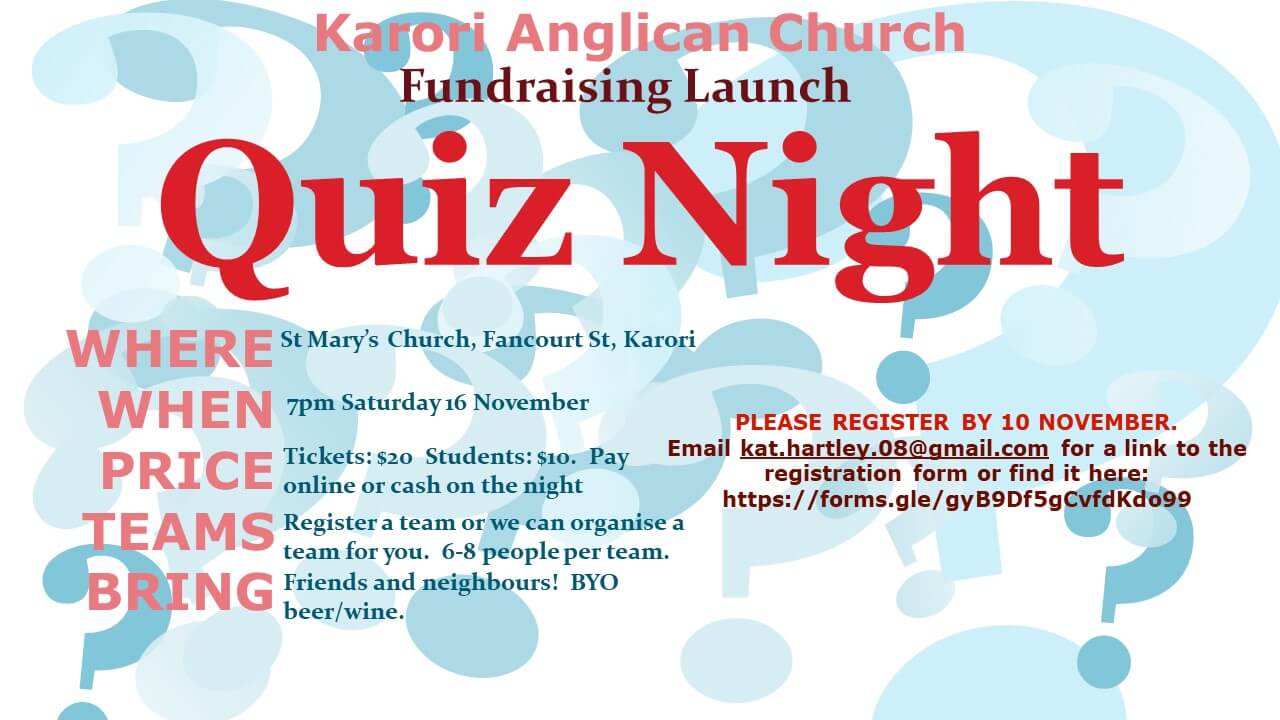 Wendy's Hours
Wendy's surgery went well on Thursday.  She is staying with family in Miramar and will be off work for up to two weeks. Please keep her in your prayers. If you have any pastoral needs, contact Rev Ian Cook. If you have any general or communications needs, please contact Zoe in the office.
Quiz Night
The Fundraising Team are very excited to be Launching a new fundraising campaign on 16 November at our Quiz Night (details on back of newsletter). If you haven't signed up online yet, there will be an opportunity to sign your team up in person next Sunday.  Get your team together and be ready with names, addresses and email addresses!
New Wine Accommodation—LAST CHANCE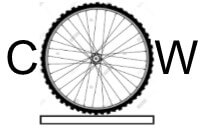 Church on Wheels!
Age 8+ – but if you are a really confident biker and you are under 8 then feel free to join in 🙂
Meet Sunday 20 October: 2:30pm to around 4:30pm at Makara mountain bike park, 122 South Karori Road
If the weather is not suitable we'll reschedule (will confirm via email)
If interested please talk to Aren, Chris or Katy Prior at church.
St Marys Playgarden
We are on to the next phase of the play garden:  Our next task is to put in the safety surfacing underneath which will take a few weeks.  The play equipment is fenced off, but please ask your kids to stay clear of the equipment until we have a soft landing for them. We will let you know as soon as it's ready for use, and look forward to celebrating the creation of this new space with you at a joint event with SMASH and ECEC in mid-October.  Any questions please contact Yvette, Kate or Geoff.