ASK YOUR FRIENDS TO BUY A BRICK  – SELLING ALL 500 BRICKS RAISES $100,000
Your challenge – promote to 10 friends to buy one!    Ask them to have their names or business names/logos engraved on the bricks we will be putting outside Te Korōria and the counselling rooms!  Creating a permanent record of support.  We need help to get the word out there and sell the 500 bricks.  There is a FaceBook post you can share with friends, or pick up some flyers after the service to hand to others.  More information can be found at karorianglican.org.nz or contact Kate Harvey-Green  kate@karorianglican.org.nz.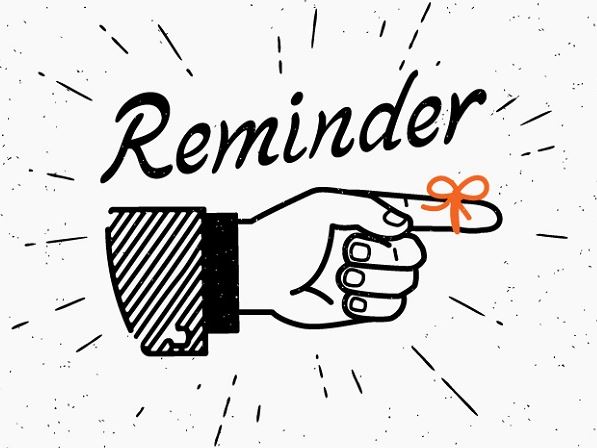 DONATION RECEIPTS
Reminder that the tax year ends 31 March.
Any donations made now will be able to be included in your upcoming tax return. Your donation receipts will be emailed to you in the first week of April.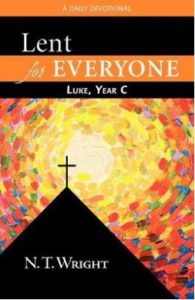 SEASON OF LENT
This Sunday (20 March) is the start of Week Three of our Lent Studies. We are studying "Lent for Everyone: Luke, Year C – A Daily Devotional" by NT Wright. The study book is now available!  You can pick up a copy on Sunday ($10 donation to our Church account), or pick up a copy from the Church Office during the week.  The material can also be purchased in digital form through Amazon. You will then need to read this through the Online Kindle App (you do not need to own a Kindle) click here to purchase the digital copy.  You can then read this in your web browser on your computer or phone.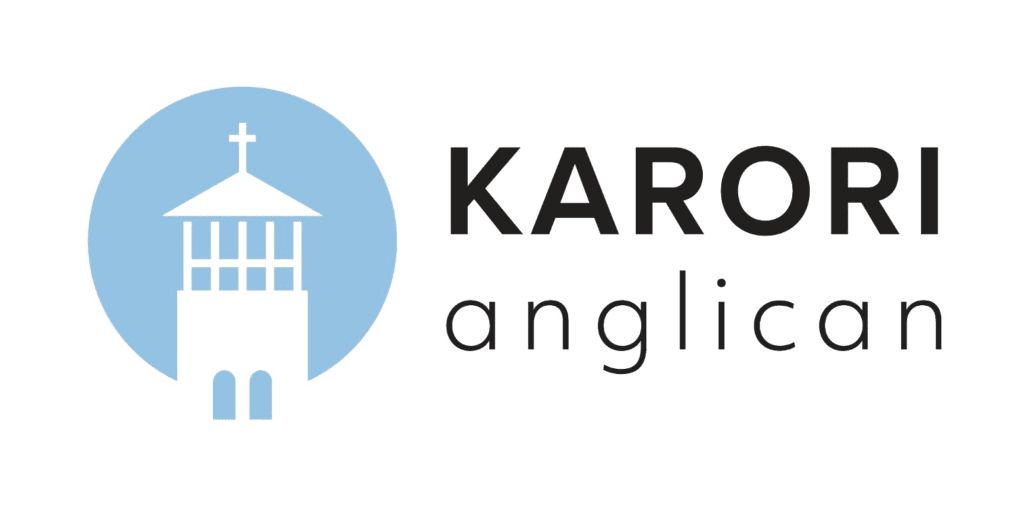 KARORI ANGLICAN COMMUNITY – COVID UPDATE
If you, or someone in your household, has had exposure to Covid then please stay at home until you are verified as COVID free. NOTE the isolation period is currently 7 days.  All clergy presiding at communion will be Rapid Antigen Tested and cleared the day before the service is held, along with all our existing measures to minimise the risk of COVID spread. 
Exercising when self isolating:
When you are self-isolating, if you feel well enough, you can exercise outside your home in your neighbourhood – but not at any shared exercise facility, such as a swimming pool or gym.  When exercising please ensure that you carry a mask at all times.
Online Services:
The Anglican Diocese are running their online service again on Sunday mornings.  For those of you who choose, or need to stay home at this time, do join the online service by clicking on this link.
House Churches:
Our House Churches are underway for Lent (more information on our lent groups can be found below) and will be our main source of pastoral connection should the Sunday services need to be discontinued.  If you are not yet in a group, and would like to join please email the office.  If the services are discontinued we will let the congregations know via email and phone for those who are not online as much!
Vulnerable parishioners:
The Senior's pastoral care team will be in touch with our more vulnerable congregation members.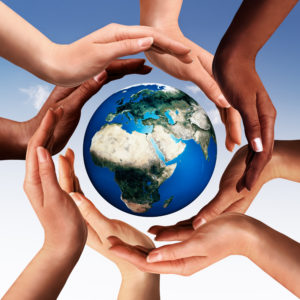 FIRST ECO CHURCH EVENT OF THE YEAR – WEED WARFARE
We are joining with KARORI KAITIAKI KĀKĀ / OLD MAN'S BEARD FREE WELLINGTON / FRIENDS OF KARORI CEMETERY
When: Sunday 27 March, 2pm-4pm.  Meet at: The Shelter, Historic Chapel, Karori Cemetery 
First a workshop, and then action, finished by a bite of afternoon tea (organised by Thea).
Help to free Karori Cemetery from weeds including identifying and controlling weeds in your own backyard, your neighbourhood, and local reserves.
In this collaboration of Friends of Karori Cemetery with Karori Kaitiaki and Old Man's Beard Free Wellington, you are invited to join them to a free training workshop followed by hands-on practice at controlling weeds. Darryl Kee, a weed control specialist, will be joining the workshop.  You will learn:
* The old man's beard (OMB) lifecycle and why it's a problem
* How to identify OMB from other vines
* How to use iNaturalist to record (and find reports of) flora and fauna
* How to control OMB (and some other weeds in the cemetery)
Directions: From the Karori Road entry (beside the Fire Station), drive through the cemetery until you get to The Shelter (Historic Chapel) which is next to Roman Catholic 1 on the map. Click here to view the map.
Clothing: Please wear clothing that covers your arms and legs and wear sturdy shoes or boots. If you have gardening gloves and secateurs or hedge shears, please bring those. 
Traffic Light Red regulations must be followed ie. vaccine passports are required, you must wear a mask, and you must sign in with the COVID-19 QR code poster on arrival at The Shelter.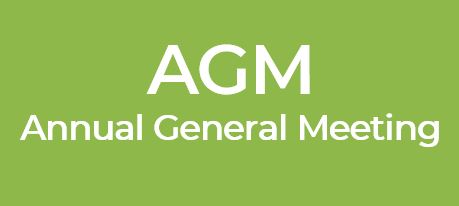 KARORI ANGLICAN AGM – CHANGE OF DATE
This year's AGM will be held on Monday, 2 May starting at 7pm.  Pop this date in your calendar now!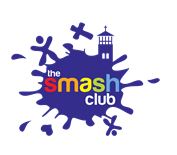 SMASH SCHOOL HOLIDAY PROGRAMME
SMASH has spaces for school children (ages 5-13) in their Holiday School Programme which runs from 19 – 29 April.
This is a fun-packed programme running different themes each day with age-appropriate activities. For more information please contact Yvette office@thesmashclub.org.nz or visit the SMASH website  
RECRUITING NOW
SMASH is looking to recruit an energetic Second in Charge who would quickly connect with our children and staff within our before school, after school and holiday programme. With up to 60 children daily in the programme it is paramount that all children are engaged in age-appropriate, high interest and active activities. If you have initiative, are passionate about serving our community and have leadership skills then contact Tabatha at contact@thesmashclub.org.nz


MIND HEALTH COUNSELLING SERVICES
Counsellor Sarah Richards is now working from our office from 9.30am-5.00pm each Monday and Tuesday.  Do let your friends or family know if they are looking for support. 
To book a counselling session with Sarah, or to find out more information about Mind Health, please visit the website.  Sarah enjoys working with adults, teens and children. She is passionate about counselling and the power of the therapeutic relationship to bring healing and freedom. She has experience in the areas of: grief and loss, anxiety, abuse, self-harm, eating disorders, self-worth and school counselling. She likes psycho-education and resourcing her clients with practical tools.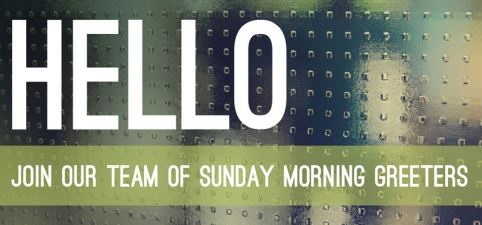 MORE WELCOMERS ARE REQUIRED!  9AM SERVICE
We are looking for volunteers to join our 9am door team.  This is an important role where you get to welcome our parishioners and guests to church!  If you are interested in assisting our current team and you're happy to be rostered on a semi-regular basis, then please contact Heidi in the office heidi@karorianglican.org.nz  Blessings.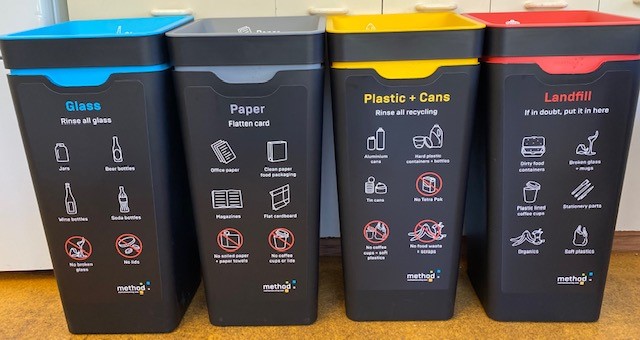 WE HAVE NEW RECYCLING BINS!
As part of our passion for integrating care of creation and sustainability into life and activities in our church and community, we are excited to reveal our new recycling bins for St Mary's gathering area and the church office. We now have four separate bins for Glass, Landfill, Paper and Plastics and Cans.  This is a fantastic opportunity for us to help keep our community and country clean!  When using these bins it is very important that rubbish is put in the correct bins and that any recycling items, ie. plastics, cans and bottles, are thoroughly washed and dried before throwing them away.  We thank you in advance for your continued support in keeping our church community eco-friendly!  You will see these bins in St Mary's as well as in the offices, SMASH, and the Early Childhood Centre thanks to a grant from Wellington City Council.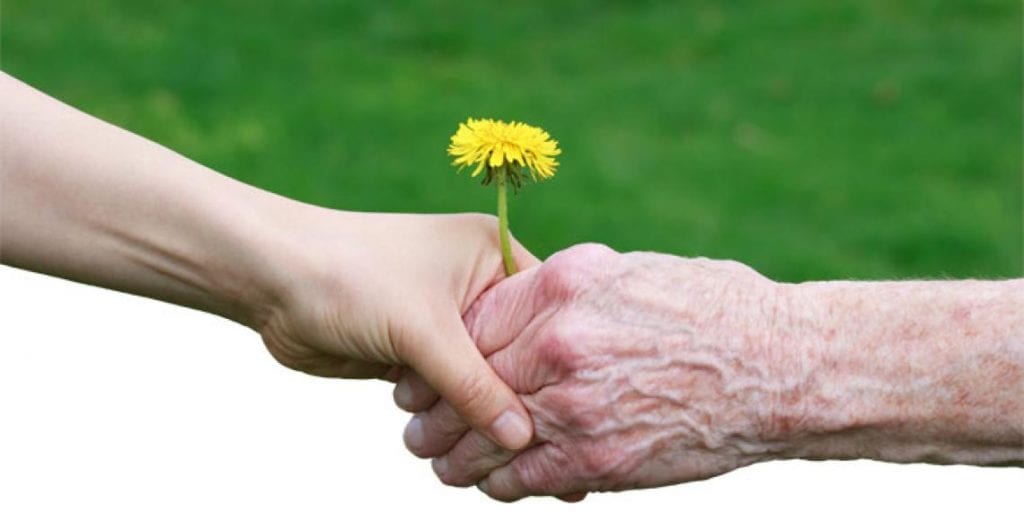 PASTORAL CARE
If you have any pastoral care concerns or queries please contact Ian Cook ian@karorianglican.org.nz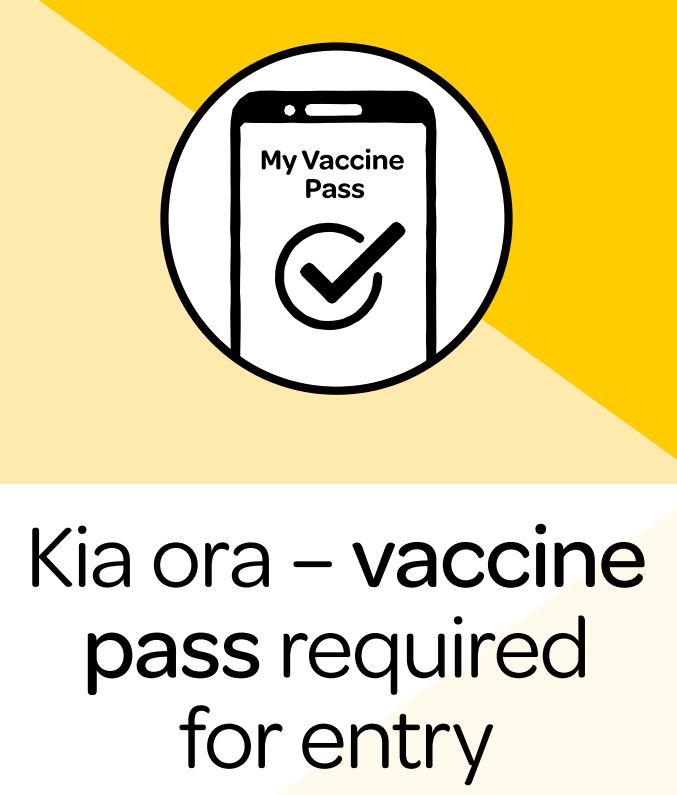 KARORI ANGLICAN CAPS & TEE SHIRTS FOR SALE
We will be selling Karori Anglican caps and tee shirts on Sunday in the gathering area.  If you have already ordered one, come and collect it, and if not you can buy one on the spot!   These will look great when you are out serving the community in Kaitiaki or anywhere else!  You can pick up the tee shirts and caps 
Pricing: $20 per cap and $35 per Tee shirt (navy with KA logo on chest) – both the cap and tee shirts are dark navy in colour – refer picture above.