Feed My Lambs Christmas Gifts

This Christmas we are helping support Kaitaia families who are struggling and are also receiving much needed help from various government agencies. Many of these folk also attend Feed My Lambs Parenting Classes. We have been asked to provide 'Pak n Save' grocery vouchers in a Christmas card and envelope with words of blessing.

The family details are available on the free standing notice board in the church. Please take a family's details and return sealed and labeled envelope to Ian or the parish office by Monday 16 December. Dino has also asked for petrol vouchers to help these folk drive to and attend the parenting classes. These should be handed directly to the office or Ian. Many thanks for thinking of others less fortunate than ourselves this Christmas.

Church on Wheels
Come along to our next meetup and feel free to bring a friend 🙂
Next club session: Makara Mountain Bike Park 122 South Karori road, Sunday 22 of December 2:00 to 4:30 pm. If the weather is not suitable we'll reschedule (will confirm via email). If interested please email Aren, chrispkt.aren@gmail.com or come for a chat 🙂
Christmas Services
Flyers with the Christmas service times are available. Feel free to take a few home with you and distribute them to family and friends. If you are going to be in Wellington on Christmas eve or day and are willing to help out on door team, reading or serving communion, please talk to Ian.
Karori Mall Carol Singing
A group from churches in Karori will be singing carols in the mall to raise money for Karori Food Bank. Anyone is welcome to join them 11 am – 12 pm, Saturday 14 and Saturday 21 December. They usually raise around $500, plus food contributions, and have a fun time singing together.
Staff Updates
Reverend Ian Cook's Installation service will be held on Sunday 1 March —this is contrary to what was printed on the term calendar you were emailed two weeks ago! Please note down the correct date.
Heidi Cavaye has been appointed as our new Ministry Assistant, Administration beginning 3 February 2020. Zoë's last day was Friday, 6 December. From then until Heidi joins us, Ian Cook will be the main point of contact.
Stamps for Missions
Please keep any Christmas postage stamps you receive. Pop them in a envelope and place them in the box provided at the back of the church. Please leave a 5mm border around the stamp.
New Build Fundraising Campaign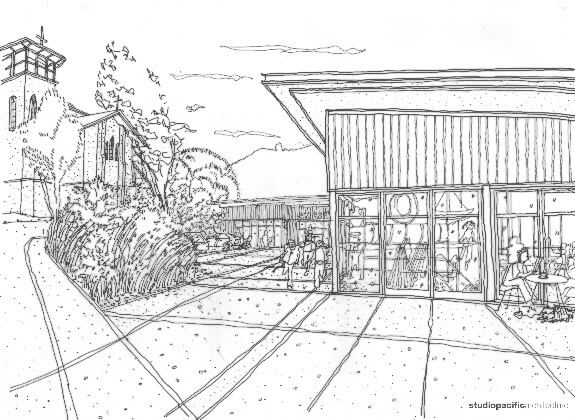 On 16 November we launched a new fundraising campaign for the new build. If you missed collecting a fundraising campaign and pledge sheet you can pick these up from the gathering area.

Please return the Pledge sheets as soon as you can, to the office, emailed to Kate or into the marked box on the welcome desk at each service. See Kate Harvey-Green if you have any questions kate@karorianglican.org.nz
Job Opportunity at KAC
In 2020 we would like to employ a part time (0.5) Children and Whānau worker. This role was previously held by Ian C and now we are in a position to look to recruit the right person to further our ministry in this area. If you are interested, or know of someone who might be interested, please do get in touch with Ian Cook to discuss further and to get a copy of the role description.