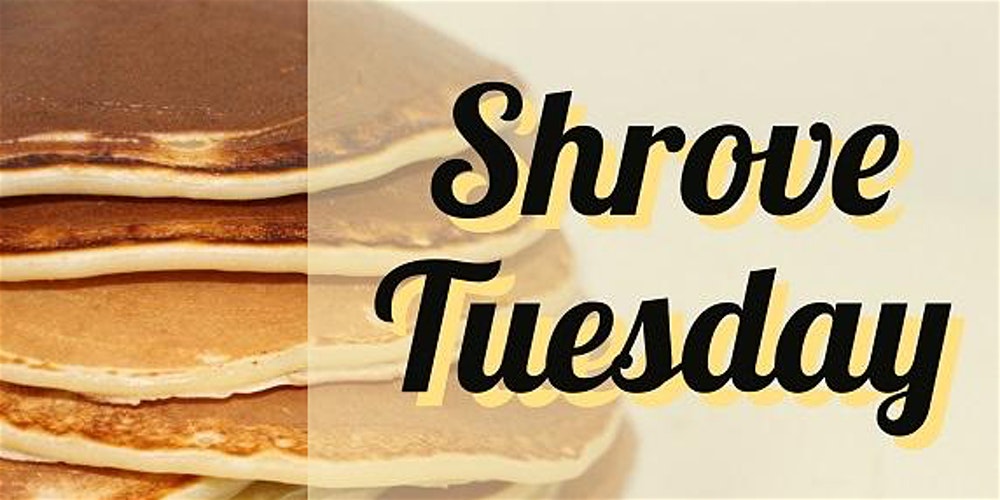 JOIN US FOR PANCAKES!
Tuesday, 16 February, 5pm
Join us for yummy pancakes and connect with our SMASH families at the parish office on Shrove Tuesday. See you there!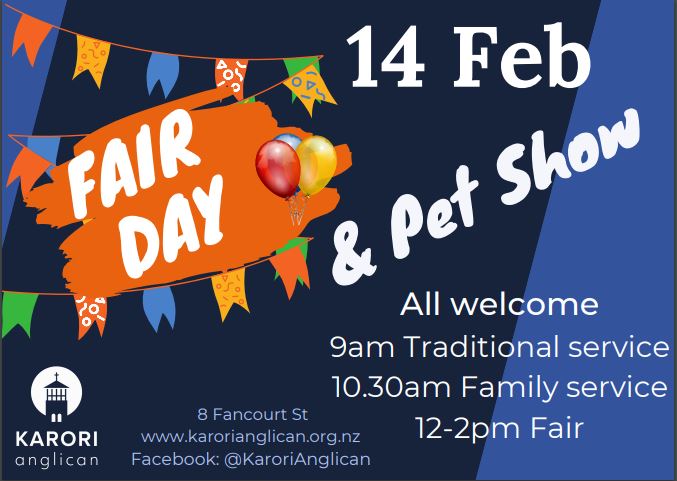 FAIR DAY & PET SHOW – THIS SUNDAY!!!
14 February, 12 – 2pm (straight after the 10.30am service)
Bring along your pets or just come along and have some fun!
If you have saleable items for the White Elephant stall please contact Mike or Judy on 04 970 3069. You can also assist by supplying a cake, slice or preserve for the baking stall. Either drop them to the office during the week before, or bring them along on the day. SEE YOU THERE!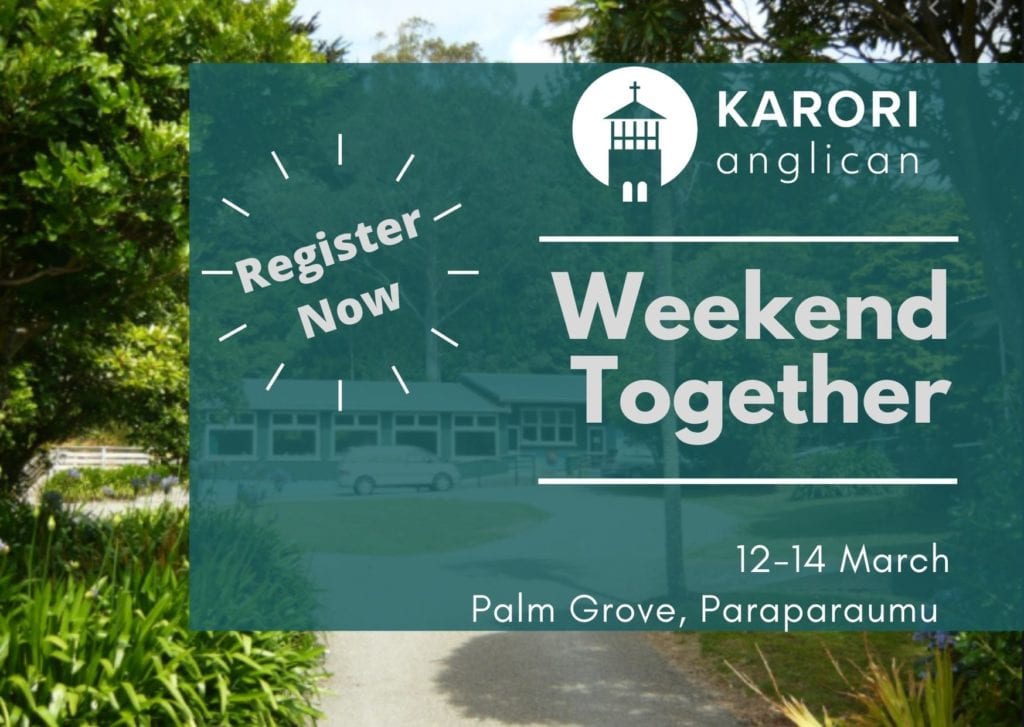 SIGN UP NOW!!!
Karori Anglican Weekend Together
12-14 March at Palm Grove Christian Camp, Paraparaumu
Grab your registration form and drop it back to us or take a photo of it and email it to Heidi heidi@karorianglican.org.nz
Please let Heidi know if you would like to stay in a nearby house – and attend the camp each day – we get that bunk beds are not for everyone!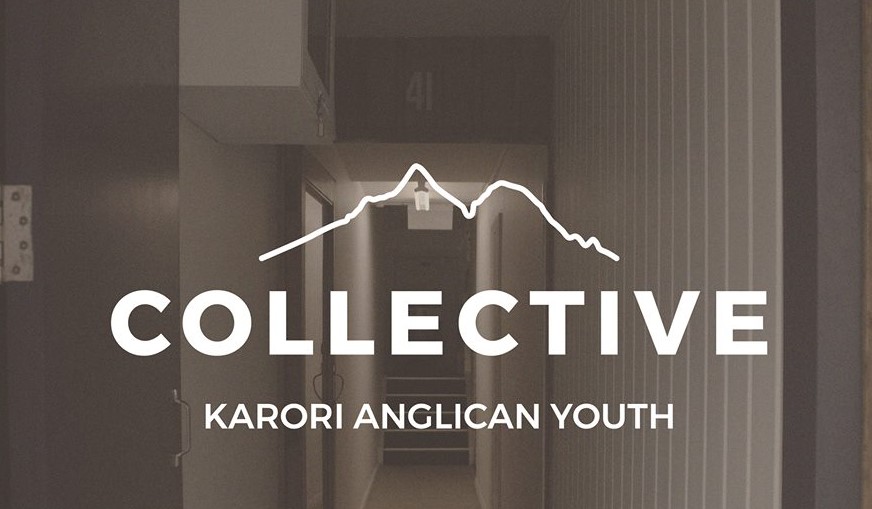 KARORI ANGLICAN COLLECTIVE YOUTH
When: Fridays (during term time) 7 – 9.30pm
Where: SMASH Activity Room, 170 Karori Rd
School years 9-13 are welcome!
Our Collective Youth Group kicks off this week!! There are a number of youth events coming up including Easter Camp in early April.
If you'd like more information on Collective Youth or any of the upcoming events, please contact group leaders Bri King or Joe Cook at youth@karorianglican.org.nz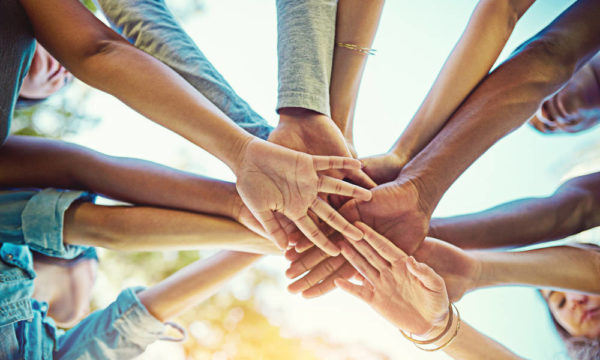 CHATS@CHURCH
This is a new group we are starting this year for our youth in (school) years 9 & 10.  Co-ordinated by Kat Hartley, this group will meet during the 10.30am service.  It will be a space to explore their beliefs, be discipled, hang out together and provide opportunity to consider baptism/renewal of baptismal vows, or confirmation. If you would like to know more, please get in touch with Kat kat.hartley.08@gmail.com or the office.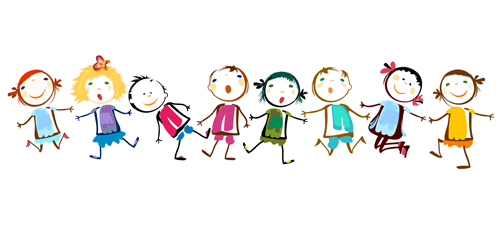 GODZONE – STARTS UP THIS WEEK
Our Kids Ministry GodZone starts up this week!!! Kate will email a registration form to parents and hardcopies will also be available in the church foyer. If you would like to know more, please get in touch kate@karorianglican.org.nz.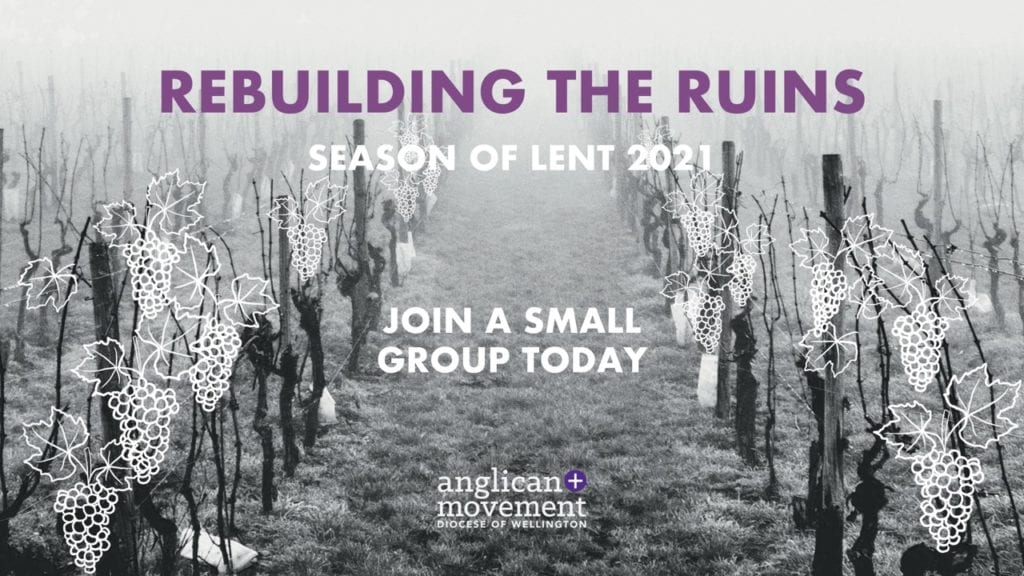 LENT 2021
As per last year, our House Churches will participate in this year's Dio-based 6 week Lent course. If you are not currently in a house church and you would like to join one for the Lent period, then please sign up on the notice board in the foyer this coming Sunday. More information on the Lent study can be found at this link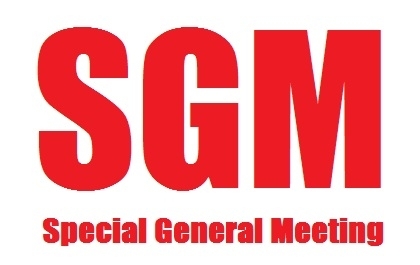 SGM RESULTS
Thank you to everyone who came along to our SGM on Tuesday night.  The parish was asked to vote on approving the expenditure of up to $100,000 for improvements to the back accessway to SMASH and ECEC and the parking area outside the Karori Anglican Offices.  The motion was carried, 23 votes in favour and 1 against.  There was also some useful discussions around improving the fire exits, and being aware of disability access, which will be taken into account. Work will begin as soon as the contract can be put in place and we expect to have contractors on site within the next month. The improvements include installation of lighting and handrails, replacement of steps, curbing reinstated, asphalt replacement, undercover buggy park, safety gates for ECEC access and fencing.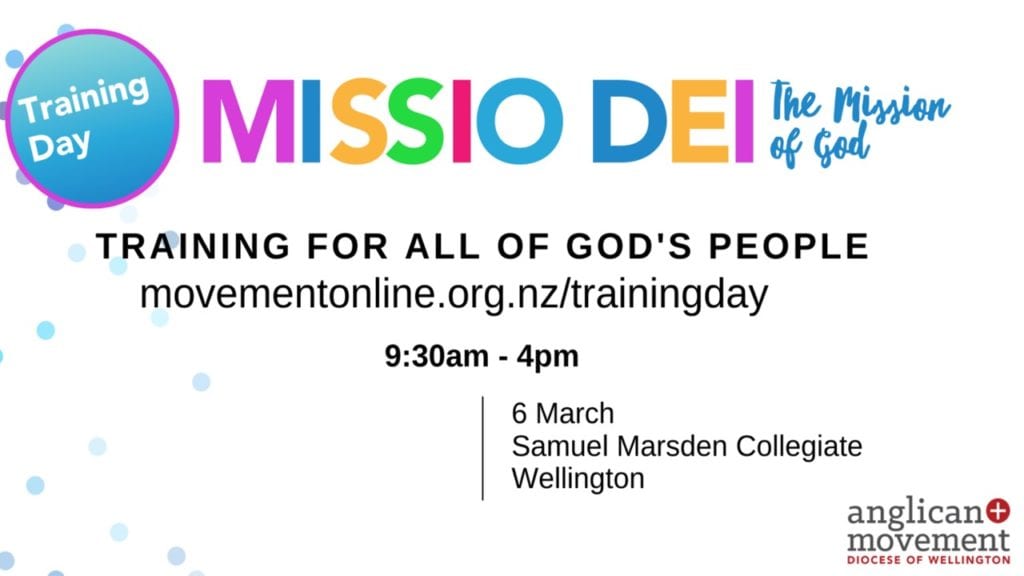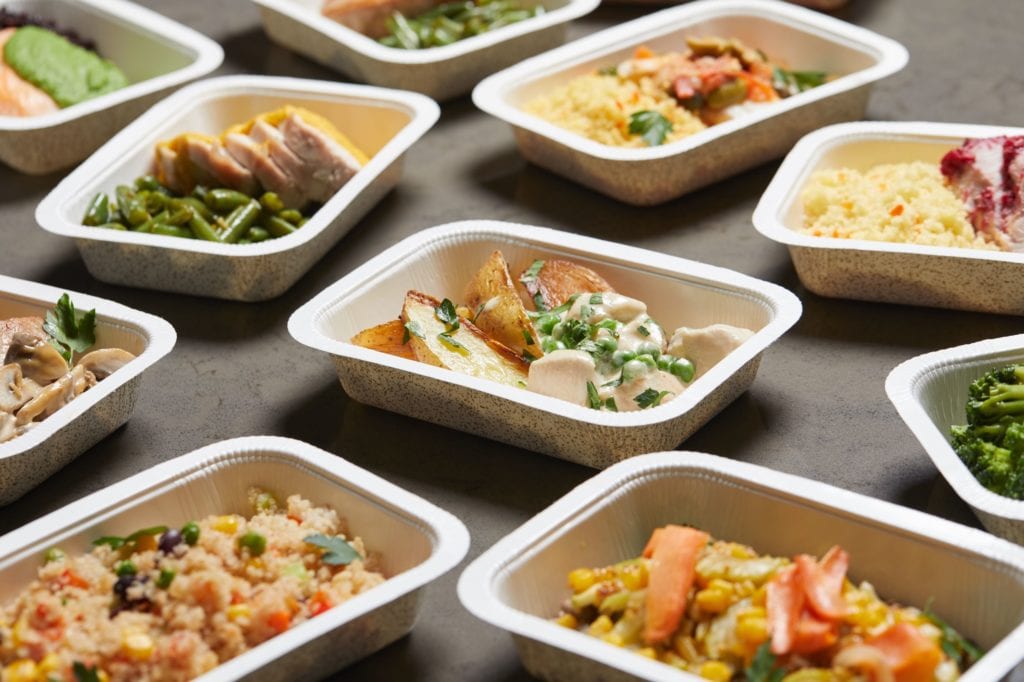 MANA MINISTRIES MEALS REQUIRED
Our Mana Ministries Meals have been in high demand over the last 6 months and our stock is now very low. Please help to re-stock our freezer by picking up some meal containers and lids from either the church foyer or the parish office. You can drop the meals in to Heidi at the Parish office. Thank you for your kindness!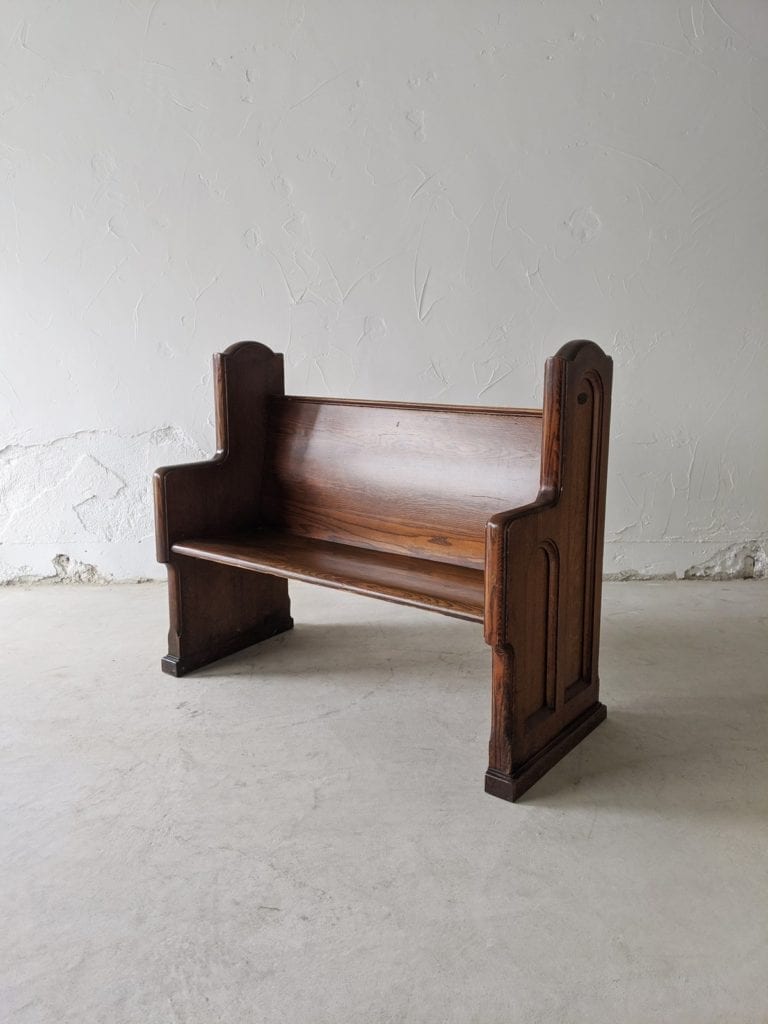 ST MARY'S CHURCH PEWS – FOR SALE
Pick up a pricing schedule from the church foyer this Sunday, or, if you would prefer a copy emailed to you please request this via email to heidi@karorianglican.org.nz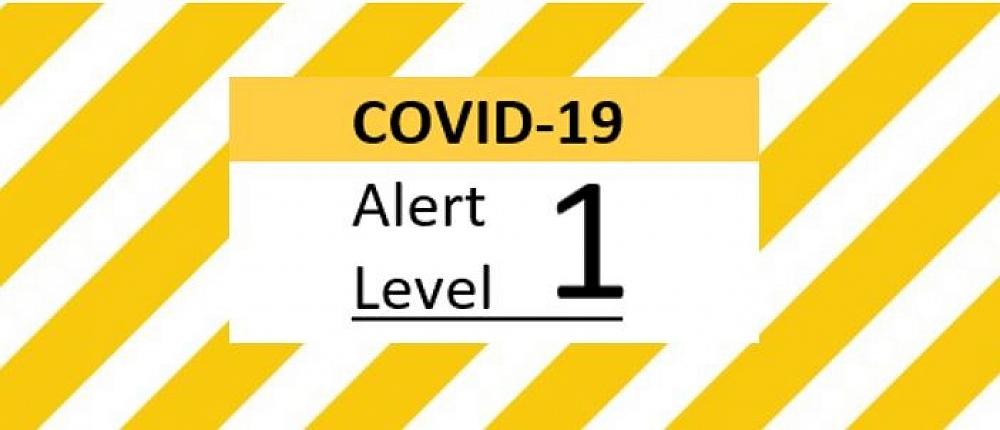 SUNDAY SERVICES UNDER COVID-19 ALERT LEVEL 1
Please note we are still under Alert Level 1 so it is very important that you continue to sign in when you attend services, either via the COVID tracer app or on paper.
A few things to note:
Morning Tea will be served.
Communion will be served as two elements.
Contact Tracing is still important, so if you have a phone download the app and scan in, or sign in with the person at the door when you come to a church service. https://www.health.govt.nz/our-work/diseases-and-conditions/covid-19-novel-coronavirus/covid-19-novel-coronavirus-resources-and-tools/nz-covid-tracer-app
Stay home if you're sick, report flu-like symptoms and do not travel if unwell.
Remember: It is important to keep tracking the places you visit by using the Government Contact Tracing App, continue to regularly clean your hands and stay home if ill.