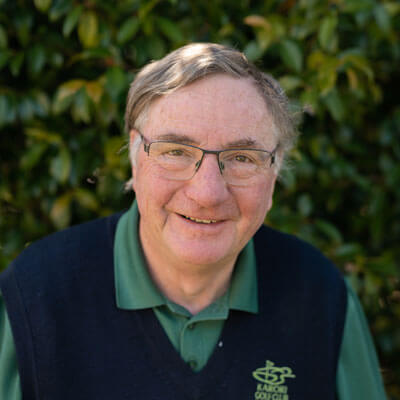 Who's Who?!
Over the next couple of months we will be introducing one member of staff per week so that you can get to know who's on the team, what they're responsible for and what kind of snacks they like…
Name: Geoffrey Lee

Job Title: Property Manager (Call me on 0274457190 anytime)
Key Responsibilities:
– Repairs and maintenance for all KAC properties
– Support for property and grounds volunteers
– Respond to repair requests from ministry leaders, ECEC and SMASH
– Actioning Health and Safety matters relating to property
– Property reporting and decision papers for Vestry
– Management of the Seismic Repair Programme
– Management of the design and construction aspects of the New Build
– Purchasing of repair services and materials
– On call person for security alerts
A Typical Day at  Work:  My hours are not set and depend on how much work there is to do. On average you will see me three or four days a week at KAC.  If you add all the hours up I would spend about 24 hours (3 days) a week on the various roles.
 If you need to bribe me for some reason… then offer me food or a meal
You will also find me… on Vestry, Finance Committee and ECEC Management Committee (Chair), supporting the Stewardship team, or at the 9am service as a Server, doing Ministry of the Word or Prayer Ministry.
We Remember
Rob Burton's funeral was held at St Mary's on Friday. Please keep Barbara and their family in your prayers at this time.
Morning Prayer
Morning prayer resumed today, and will continue 7.30—8.30 am on weekdays during term time.
St Marys Playgarden
We are on to the next phase of the play garden:  Our next task is to put in the safety surfacing underneath which will take a few weeks.  The play equipment is fenced off, but please ask your kids to stay clear of the equipment until we have a soft landing for them. We will let you know as soon as it's ready for use, and look forward to celebrating the creation of this new space with you at a joint event with SMASH and ECEC in mid-October.  Any questions please contact Yvette, Kate or Geoff.
 Tea towel Amnesty
If you have taken any KAC tea towels home to be washed, please bring them back! We are running very low on them.  Also if you are willing to wash the office tea towels from time to time, please see Zoe.
Need a Visit or a Chat? 
Wendy would love to meet with you for a chat or to pray together.  She can come and visit you.  Ring or email her to arrange a time.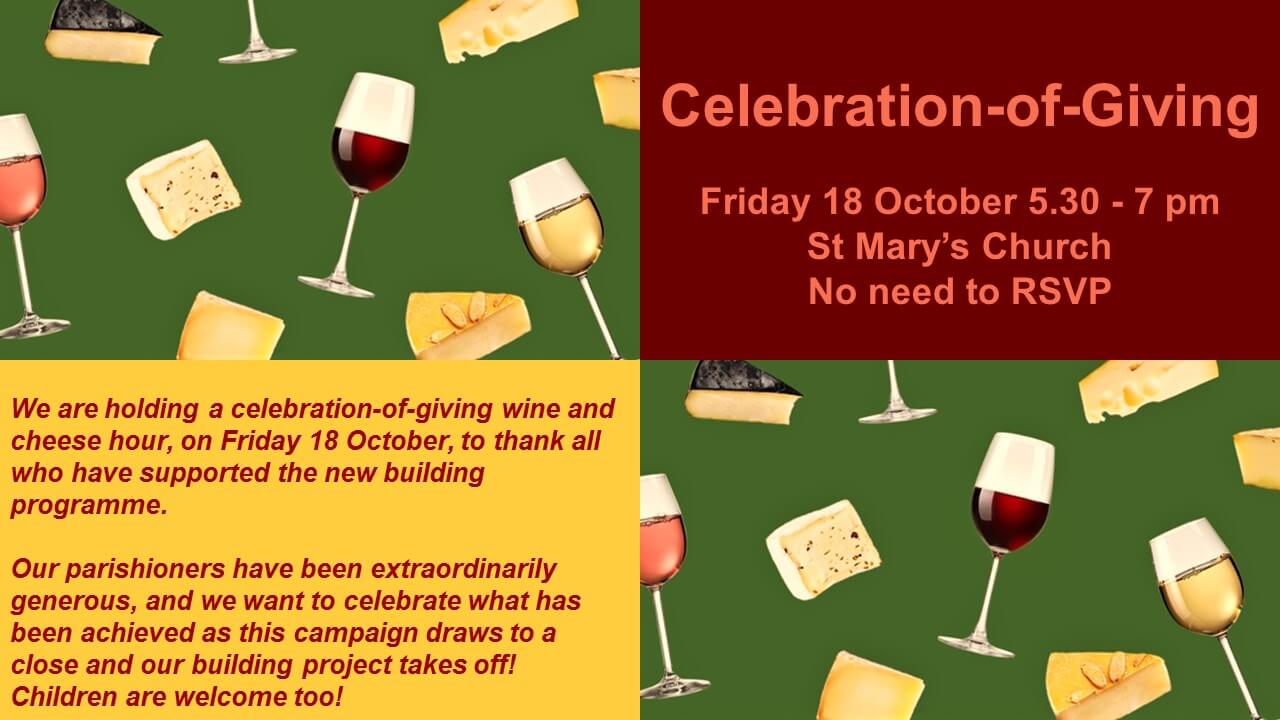 Church On Wheels!
Come and bike with your church friends!
Age 8+ – but if you are a really confident biker and you are under 8 then feel free to join in 🙂
Sunday the 20th of October 2:30pm to around 4:30pm at Makara mountain bike park, 122 South Karori Road
If the weather is not suitable we'll reschedule (will confirm via email)
If interested please talk to Aren at church on Sunday 🙂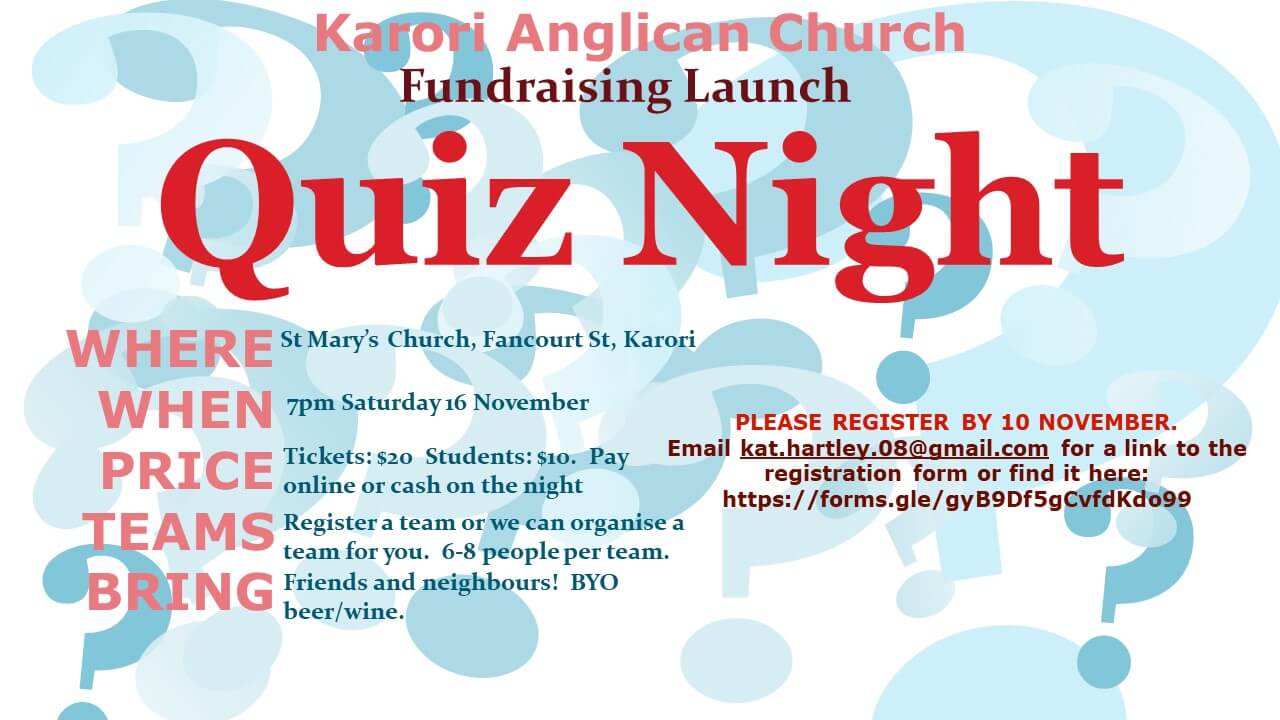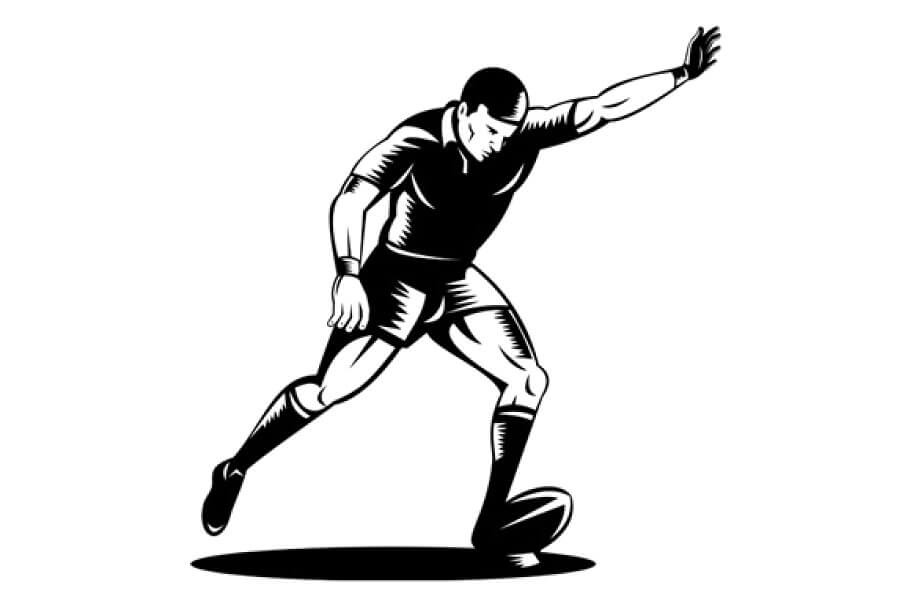 Rugby World Cup Progressive Watch Party
During the Rugby World Cup we will be gathering at different peoples' houses to watch the games. Keep an eye on the newsletter for times and locations.
Join us this Saturday 19 October at the Harvey Green's house. Quarter finals from 8.15 pm (ABs playing at 11.15 pm).