‪"The parable of the lost sheep is reversed today: 99 have gone off and 1 remains in the sheepfold but we spend all our time nourishing the one remaining sheep when we should be seeking out those who are lost." 
Raniero Cantalamessa
SPECIAL GENERAL MEETING – Sunday 9 June 2019, 12 pm
At this SGM we will be asking you to:
. Approve our vision of how we can use this building to connect to the Karori Community.
· Approve that funds be released for the detailed design work on the new building – The Community Connection Point. 
Please see the loose flyer for more information.  Please note: Those on the Parish Electoral Roll can vote.  If you wish to be added to the Electoral Roll please complete an application form in the gathering area and return to Wendy or the Church Office.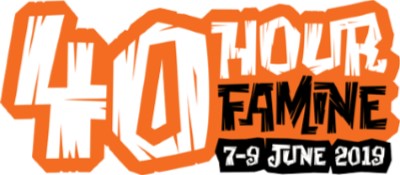 Family Fish and Chip Night
Come and join us for fish, chips or even a sausage.  Enjoy catching up with friends and some games for the kids.  Please invite along friends, family, basically anyone who might be keen to hang out with us!  Text your order to Kate (021 1245471) by Thursday 16 May.  We will be BBQ'ing sausages and also ordering the usual from the FnC shop.  This is a great time to hang out together, meet new people and have a night off cooking!  17 May, 5.30-7 pm, at St Mary's Church.
We Remember 
David Hanna died on Monday. David's funeral was held at  St Martin's Lutheran Church, Marton on Saturday 11 May.  Rachael, his daughter would like to thank you for all the support and love Karori Anglican has shown her father during his short stay in Wellington. Please keep David's family in your prayers.
Got questions about our new building development?
Great! We (Kate, Geoff, and Ian C), will be available after the 9 am and 10.30 am services on Sunday 19 and 26 May and 2 June for you to come and have a chat about the vision for our new build and what our preliminary design looks like.   Look for our table in the gathering area where you can peruse plans, ask questions and visualise the future.  This is your chance to ask any questions you want before the SGM on the 9 June.  We look forward to sharing this exciting development with you soon!