About
Community Connection Point
In 2013 the Wellington City Council yellow stickered (what's the definition of this) four of Karori Anglican's buildings and a plan of action of the future – the KAC Property Programme was put in place.
A little over three years ago we had a church-wide session where we thought and dreamt big about what we wanted our spaces and buildings to do in the future. The vision came from the ideas and more recent thinking on social enterprises.
We launched a Property Fund to which many parishioners made pledges and have been giving generously since then.
Our ideas were translated into a design brief for our architects and in early 2019, we will ask Parishioners for permission to proceed with the design.
Wellbeing
Social Enterprise Vision
Assets
Property Programme
St Mary's church building remains a major asset at Karori Anglican. It stays as our primary place of worship and a space that can be and is transformed to fit our needs, eg SMASH.
The Anglican Youth Movement will be housed in the old Parish Offices. This will provide a boost in our mission to Karori Youth. In addition the café and soft play activities will provide youth with vocational training in work such as hospitality and child supervision.
Staff will be housed in the new Community Connection Point building. They will be close to the action.
Look out for updates on Facebook, here on the website, the newsletter and the church foyer!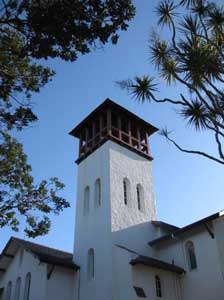 St Mary's Bell Tower
The strengthening of St Mary's Tower has been completed the Tower reopened on 14 August 2016.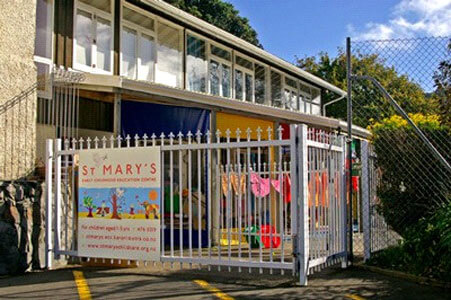 St Mary's Early Childhood Education Centre
The strengthening of ECEC was completed in late 2014/early 2015, and the centre has been being used since the beginning of 2015.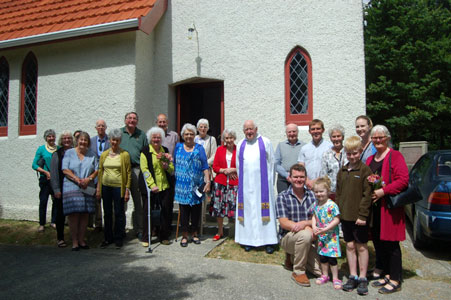 St Matthias (Strengthening Works)
The strengthening and repair work is complete and the church reopened in December 2017.  Thanks to the parishioners, Wellington City Council, Built Heritage Incentive Fund, Lion Foundation and Meridian Energy for their friendly support.
Looking forward
The Future Work Programme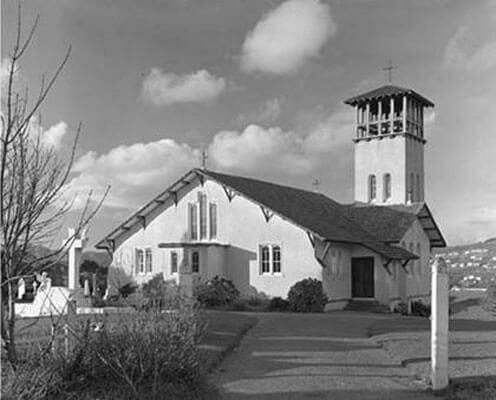 The Community Connection Point is due for completion in 2020 and the programme timetable after that is driven by two factors:  the need to complete seismic strengthening by 2028 and the availability of funds.
There are three work packages to complete:  the Parish Hall, St Mary's Church Strengthening and the former Vicarage strengthening.
Two major fundraising campaigns of about $1.7 million each are needed for the Parish Hall and St Mary's.
 Parish Office (Former Vicarage) – This work is expected to cost $200,000 and design / planning / fundraising work for this hasn't begun yet.
Finance
Property Fundraising
The estimated costs (in dollars of the year of construction) for the future property programme work is:
Community Connection Point – $3.2 million in 2020
Parish Hall – $1.0 to $1.5 million in 2024
St Mary's Church – $1.8 million in 2028
Parish Office – $0.2 million in 2030
That's a total of $6.2 to $6.7 million by 2030. We have $1.9 million in hand and over the next 12 years need to raise $4.3 to $4.8 million from Parishioner pledges and the community.
Would You Like To Donate?
Please give as generously as your circumstances will allow.  You could spread your gifts over the years.  Remember that gifts are tax deductible.