We have been serving the community of Karori and Makara for over 150  years.  We are excited to be able to develop our work further with the building of Te Korōria.  Our main aims are to reduce isolation, build relationships within the community and strengthen families as they negotiate different life stages.   Have a look at our fly through video to see what an amazing space it will be.   
Karori Anglican already offers our Early Childhood Education Centre and our After School care (SMASH) to the community, and this building will enable us to provide even more service to support whānau.  This building will contain a hospitality space, an indoor soft play are for children, counseling rooms and staff work space.  This will create space for our current offices to become a base for youth leaders serving in the community and in the church.  
The total building cost will be around $4.7 million,  We have already raised over half of this funding thanks to the incredible generosity of people committed to our vision, and proceeds from the sale of St Philips Church. We are seeking a further $1.9 million. Join us as we make this vision a reality.
If you would like to donate, you can click on the button below.  
  Want to Know More?
Please get in touch with Kate Harvey-Green, Ian Cook or Geoff Lee.
Yes! I want support this project
 Remember that gifts are tax deductible and 100% of your donation will go towards the new build.
Construction is now underway!  We expect the build to take around 18 months with completion early 2023.
We still really need financial support.   Please consider if you are able to support this project – any amount makes a difference!
Resource consent was received in late April 2020,   Building Consent received in September  
Choice Construction are our construction company and Studio Pacific are our Architects and together we will have a fantastic space to serve the community from.  

The building is called Te Korōria,  (which means "The Glory").  We have developed a logo and a tag line that lets people know what is on offer inside.   

We will be providing counselling services from purpose designed rooms in partnership with Mind Health.  Having run a pilot we hope to be able to provide the services from a temporary location during construction
We are currently designing a play area inside the building for kids aged under 11, it will be self contained and offer multiple levels of play. 
We are exploring options for an appropriate partner, who shares our vision to partner with us to deliver our hospitality element.
Look out for updates on Facebook, here on the website, the newsletter and in the church gathering area.
Tell your friends about what we are doing, together we will be able to achieve our vision – we cant wait to be have Te

Korōria up and running.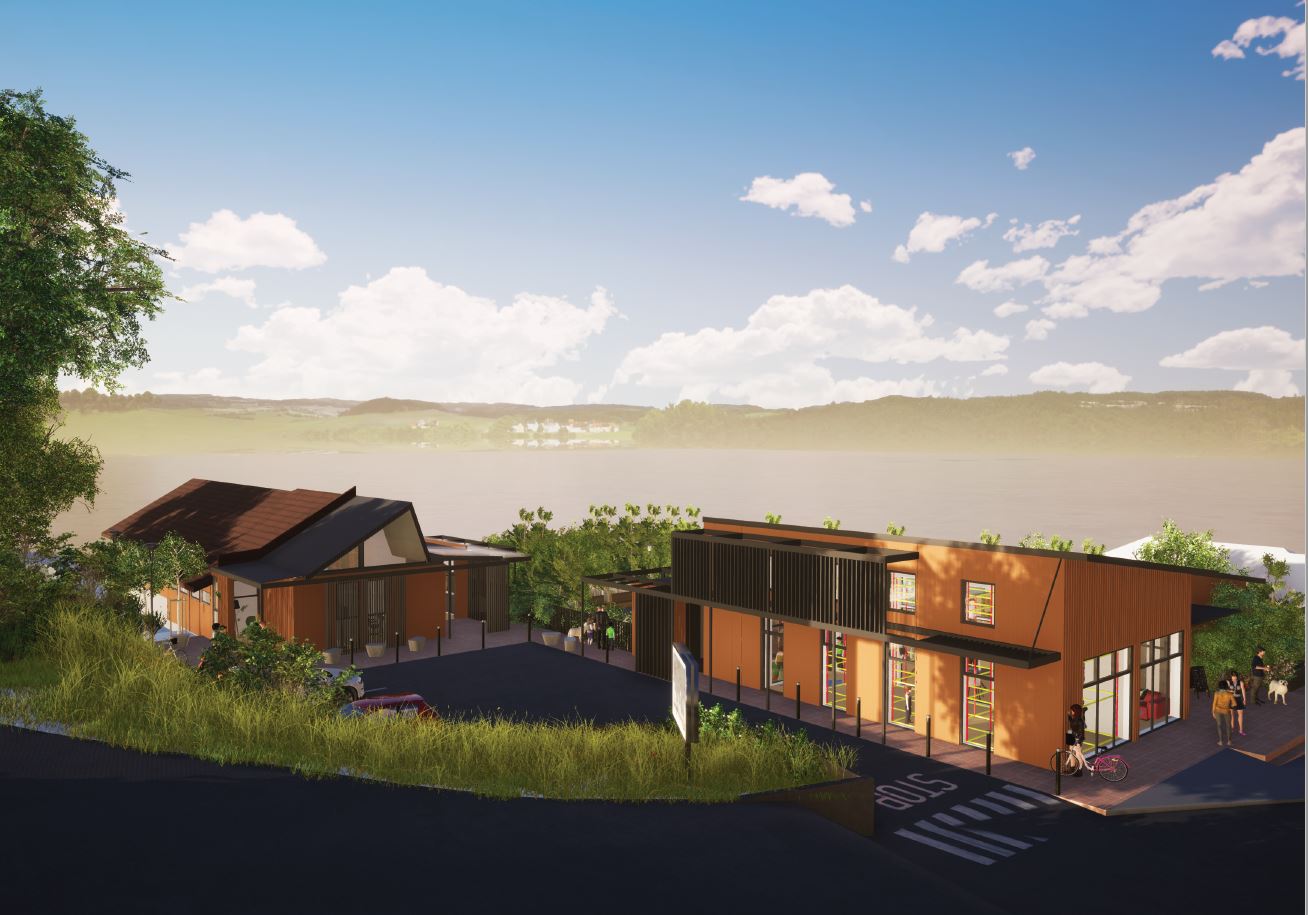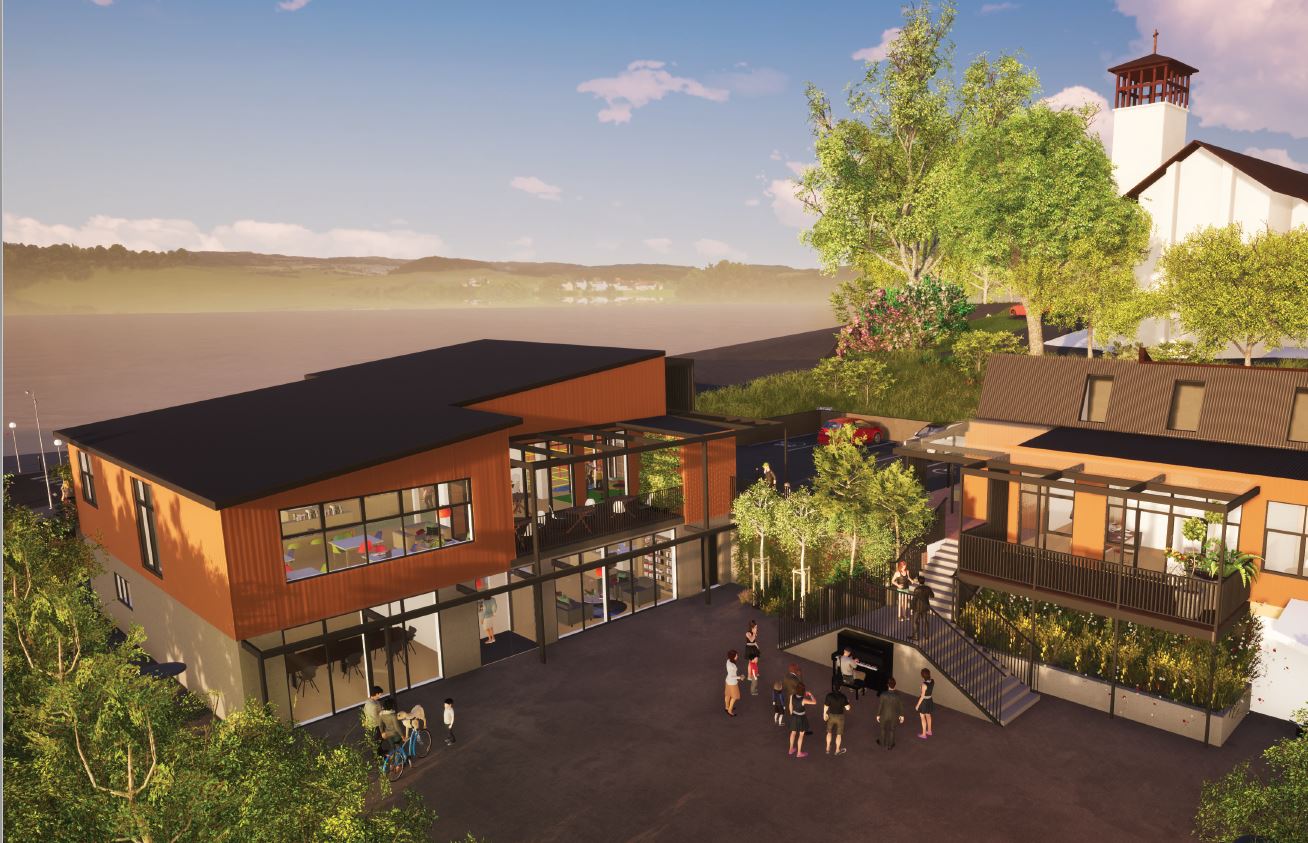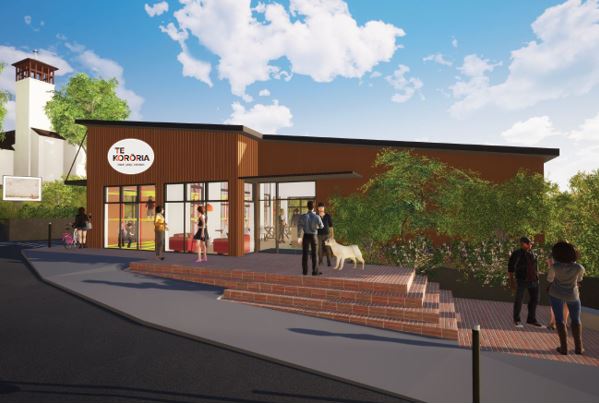 Completed Building Work
We have completed a number of building projects over the past few years to ensure our community's safety, preserve the buildings, and to create
new environments for everyone to enjoy.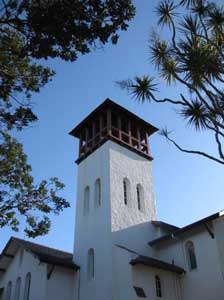 St Mary's
Bell Tower
The strengthening of St Mary's Bell Tower has been completed. The Tower reopened on
14 August 2016.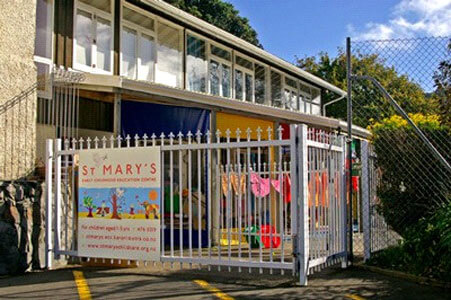 St Mary's
Early Childhood Education Centre
The strengthening of ECEC was completed in late 2014/early 2015, and the Centre has been in use since the beginning of 2015.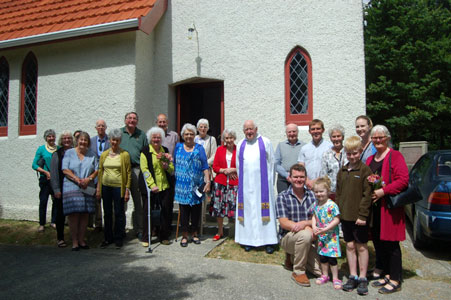 St Matthias (Strengthening Works)
The strengthening and repair work is complete and the church reopened in December 2017.  Thanks to the parishioners, Wellington City Council, Built Heritage Incentive Fund, The Lion Foundation and Meridian Energy for their kind  support.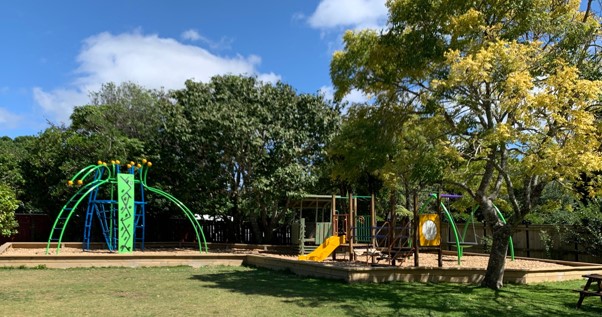 Playgarden Development
In 2019 we developed the office lawn area to include a play area that is open to the public and also  used by our After School Care programme. 
  This space has been very popular and it's great to see families enjoying the space.    We have completed further landscaping and planting during 2020.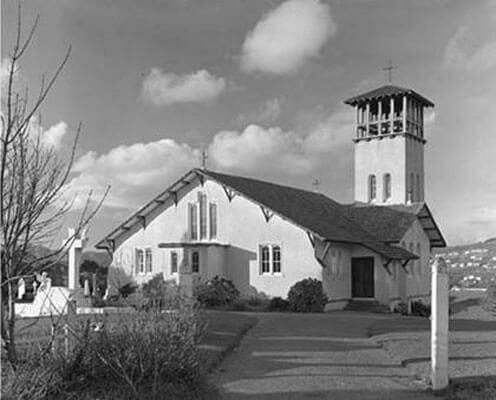 Construction of our New Build is planned to start in 2020.  This project will address the earthquake risk of the Old Parish Hall.
There will then be two further projects to complete. The strengthening of St Mary's Church and the former Parish Vicarage.
We will need to raise around $1.8 million to strengthen St Mary's Church and we are optimistic that Heritage funding will be able to support this.  The work will need to be completed by 2028.
It is likely that the strengthening of the AYM house (former Parish Vicarage) will be completed following this.
Yes! I want to support this project
Remember that gifts are tax deductible and 100% of your donation will go towards the New Build.