Wardens' Report
Vestry met on Monday 25 May 2020, this being the first face to face meeting since the onset of COVID-19. Members were glad to be able to meet to consider the Lord's work in the parish and acknowledge both the challenges and opportunities that lie ahead.

We are pleased to report that Resource Consent has been obtained for the proposed New Build with only minor changes being required to the Plan by the Wellington City Council. Following decisions taken at the last AGM, Vestry has authorised progression to the detailed design stage to be completed by November 2020. Further updates will be provided at the forthcoming AGM, currently scheduled for 22 June 2020. Please put this date in your calendars, and we look forward to a good attendance.

Mike Hartley, Nicky Mildenhall and Kate Shaw have volunteered to provide a 'Career Counselling Service' for unemployed and redundant in the wider parish in need. This is currently in proposal at the moment but in the meantime please feel free to contact Ian Cook or any of these generous individuals if you or anyone else would like assistance or counsel at this time. Vestry also wanted parishioners to be advised that the Church-based Agape Fund is a hardship fund available to any within KAC who are in need of some short-term financial assistance at this time. Please feel free to approach Ian Cook.

Regards
Gregor ( Provisional People's Warden) and Stephen ( Vicar's Warden)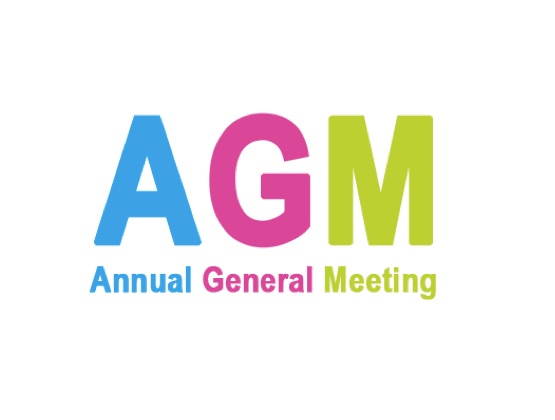 Karori Anglican Churches Annual General Meeting
The Annual General Meeting will be held on Monday 22 June 2020 at 7.30 pm.  The meeting's agenda will include:
– Voting of office holders for 2020-2022
– Receive and approve the AGM reports and financial report for 2019
– Vote on the proposal to dispose of the pews.

An update on the New Build will also be received.

Please note: No impromptu business will be accepted on the Meeting's Agenda.  Please note, only those on the Parish Electoral Roll can vote.  The Parish Electoral Roll is available at the parish office.  If you wish to be included on the Electoral Roll, please complete the form in the gathering area and return to Wendy Davidson.
Karori Anglican Rippl Code
As required by the government we have to contact trace everyone who visits either the church or office premises. To help you we have set up a Rippl QR code for 8 Fancourt St. This will allow you to sign in as visiting our site (church and office) without touching a pen. Just tag yourself in on your phone and let us see you have done it. You can download the Rippl App via Google Play Store or iTunes Store. However if all this technology is too much for you, no problem you can also sign in using our paper-based register as you enter the premises. Thanks for your help.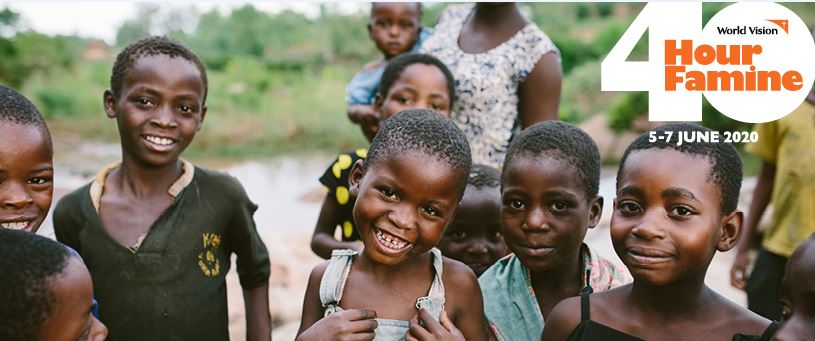 40 Hour Famine Challenge
This years famine is to raise money for the people of Malawai who are badly affected by climate change. They are fighting to survive droughts and floods that are unseasonal, unpredictable and devastating. But they do not fight alone. Through this year's World Vision 40 Hour Famine, we're fighting hunger and injustice, together.

Join us by taking part in the Challenge weekend. Head to http://famine.org.nz and set up your profile, chose a challenge. Last year some people didn't talk for 40 hrs, lived out of a backpack, did 40 acts of kindness, walked 40 km, you can choose! Remember to link to the Karori Anglican Team.  The first 10 registered get Chocolate delivered to your letterbox – Congratulations to Natalie Shaw and the Prior Family who have already secured theirs!

If you would like to hear first hand what its like in Malawi, one of the Youth Ambassadors (Hayley) who went to visit last year, will be online in our GodZone groups next weekend. Anyone is very welcome to come and listen to what she has to say.  You can also check out some very inspiring video clips on the World Vision website too.  If you have any questions, please get in touch with Kate – 0211245471. 

If doing the challenge is not for you  don't worry,  we need lots of sponsors too! Head to http://famine.org.nz to look for the Karori Anglican Team and sponsor us!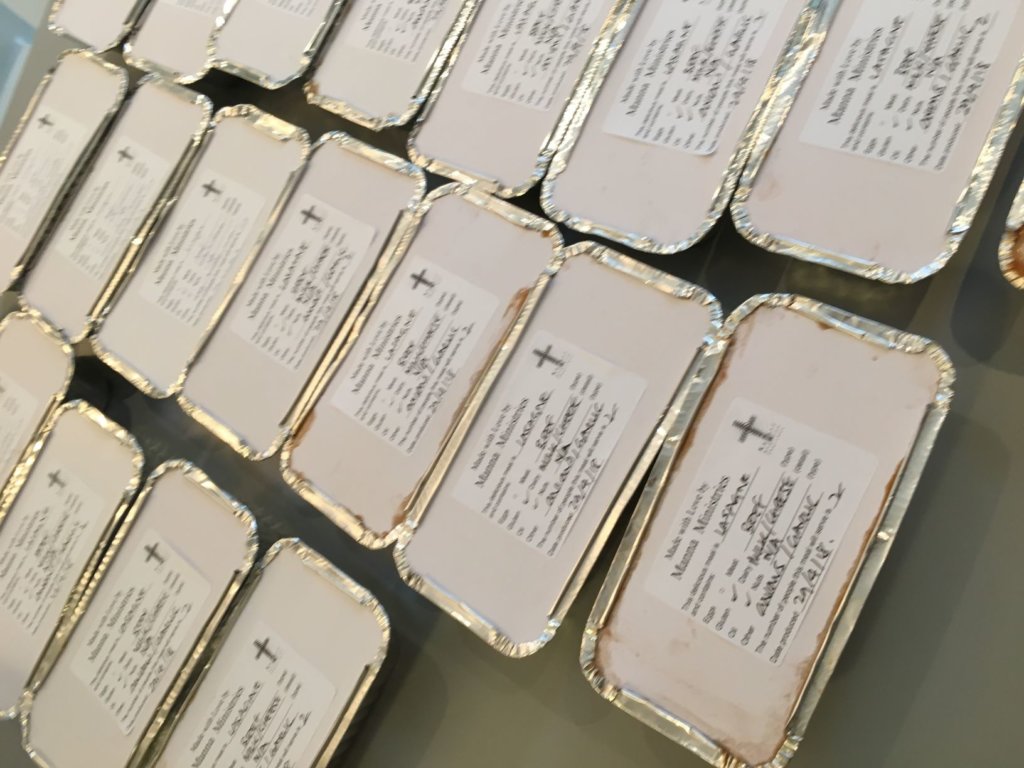 Manna Ministries
Containers will be available at church this Sunday for you to take home to make some Manna Ministry meals so we can fill the freezer again. These meals will be available to help people in need in our Karori community. The Church Office is now open during the week for you to drop the meals off later and to pick up more containers.