Who's Who?!
Over the next couple of months we will be introducing one member of staff per week so that you can get to know who's on the team, what they're responsible for and what kind of snacks they like…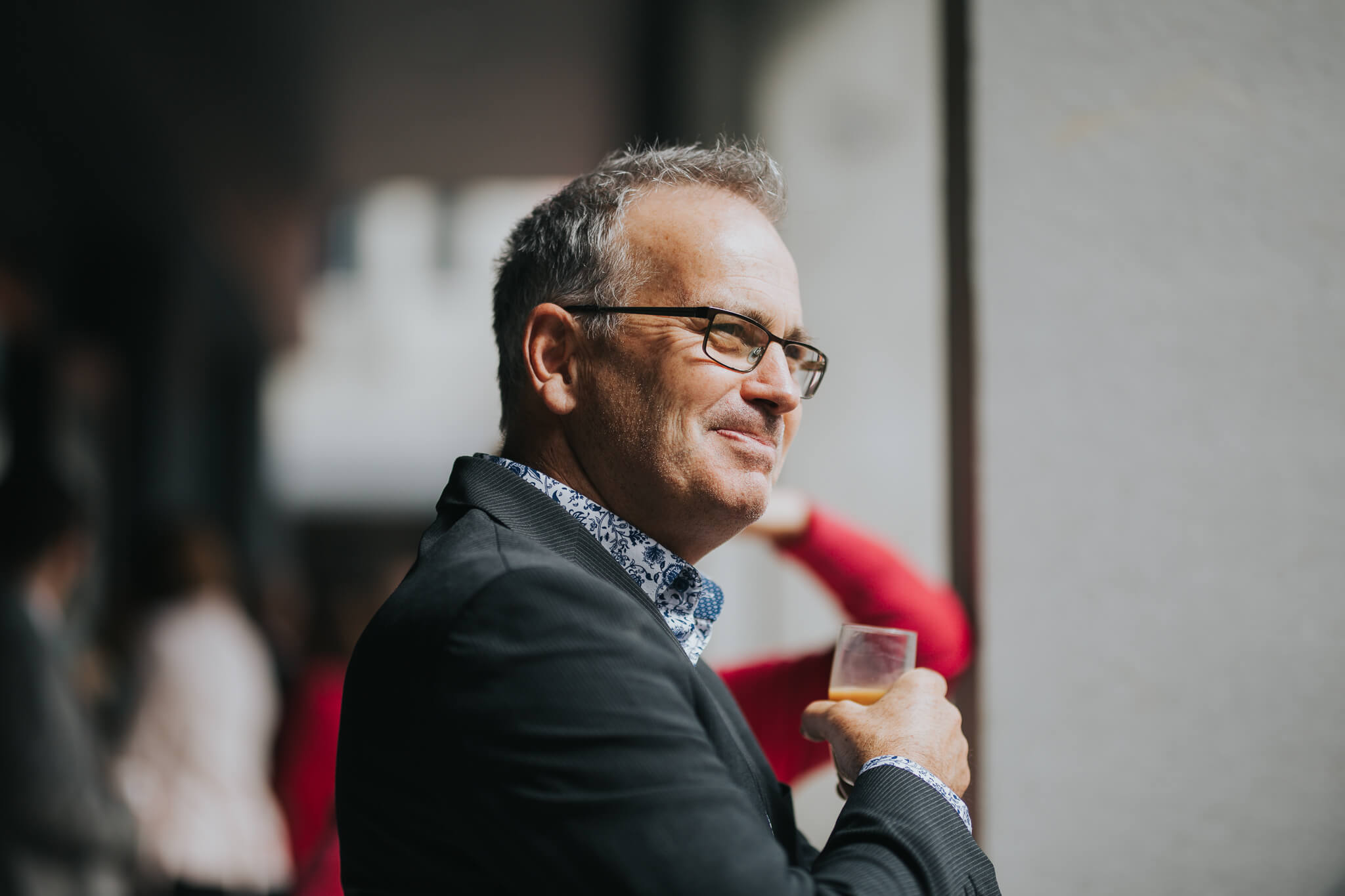 Name: Ian Cook
Job Title:  Priest in Charge
(9/10ths fulltime)
Key Responsibilities:
I'm a husband and dad of three kids.
Oversight of worship and all associated ministries from and within Karori Anglican.
Mission and discipleship as well as overseeing and coordinating operational and contracted staff.
A Typical Day at Work:
No one day is the same. I start each morning with silent prayer in the church. This is followed by a staff devotion for 15 minutes. On Mondays I meet with individual staff on a rotating basis, this includes the heads of SMASH and ECEC. I then take the music and storytelling at Playgroup.  In the afternoon we have a weekly staff meeting.  The rest of the week is taken up writing sermons, preparing services and /or music and partaking in various meetings including discipleship, management, 9 am service or building project groups.
Then there are the evening vestry, ECEC management and finance meetings plus special pastoral visits as well as any funerals, weddings or baptisms that I have been asked to take. Every Wednesday I spend a morning at Massey University, Wellington where I oversee the student chaplaincy morning service, breakfast and café and chaplaincy team.
If you need to bribe me for some reason: it won't work!
I enjoy: Music (particularly guitars), watching any rugby and playing touch rugby.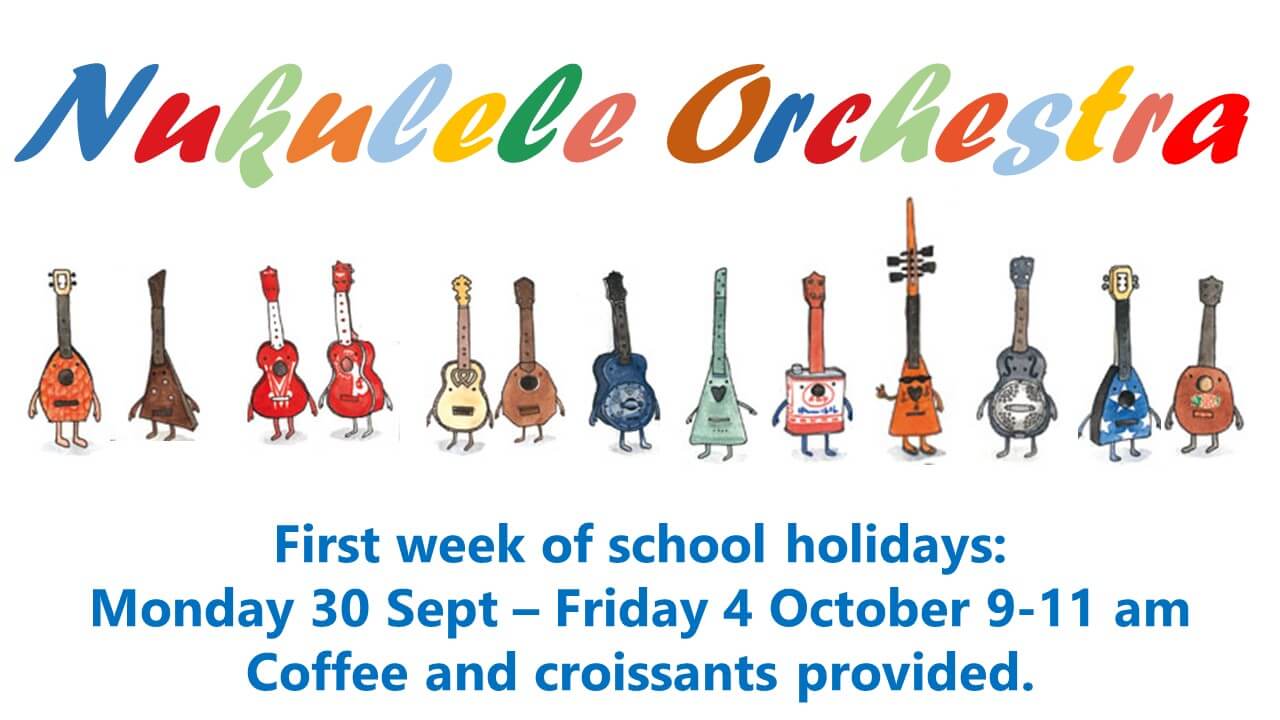 We Remember
Patricia Ussher passed away early on Thursday morning. Her funeral will be 1.30 pm on Tuesday, here at St Mary's church.  All are welcome.
Morning Prayer
During the school holidays we will not be having morning prayer in the church.  Morning prayer will resume on Monday 14 October 7.30—8.30 am.
Tea towel Amnesty
If you have taken any KAC tea towels home to be washed, please bring them back! We are running very low on them.  Also if you are willing to wash the office tea towels from time to time, please see Zoe.
Save the Date!
16 November, Parish Event. More details to come…
Refugee Household Collection
Many thanks for the generous offers to provide selected household goods for the adult female refugee arriving early October. Goods may be left at the Parish Office or bring them to church by the end of September. Call Mike or Judy Scrivener on 04 970 3069 if you would like items collected.  If you haven't dropped your donations in yet please make sure you do so before the weekend.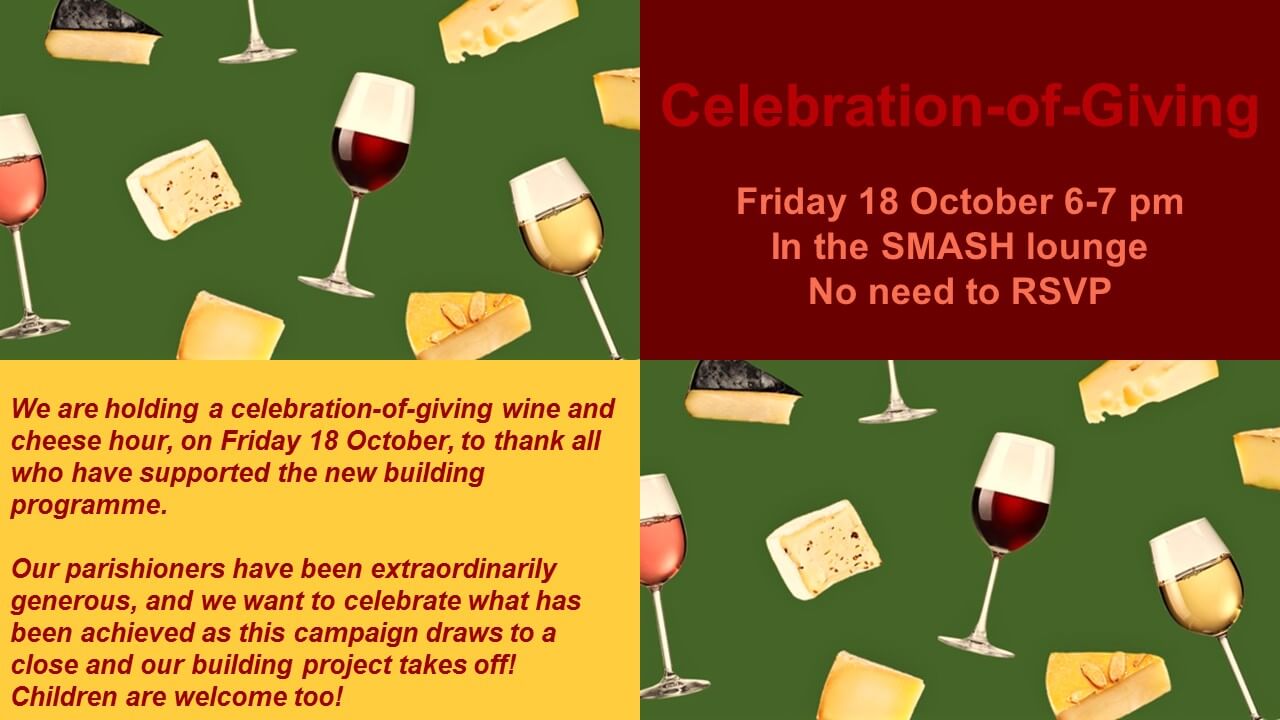 St Marys Playgarden
The installation of the new play equipment has begun! Our next task is to put in the safety surfacing underneath which will take a few weeks.  The play equipment is fenced off, but please ask your kids to stay clear of the equipment until we have a soft landing for them. We will let you know as soon as it's ready for use, and look forward to celebrating the creation of this new space with you at a joint event with SMASH and ECEC in mid-October.  Any questions please contact Yvette, Kate or Geoff.
Need a Visit or a Chat? 
Wendy would love to meet with you for a chat or to pray together.  She can come and visit you.  Ring or email her to arrange a time.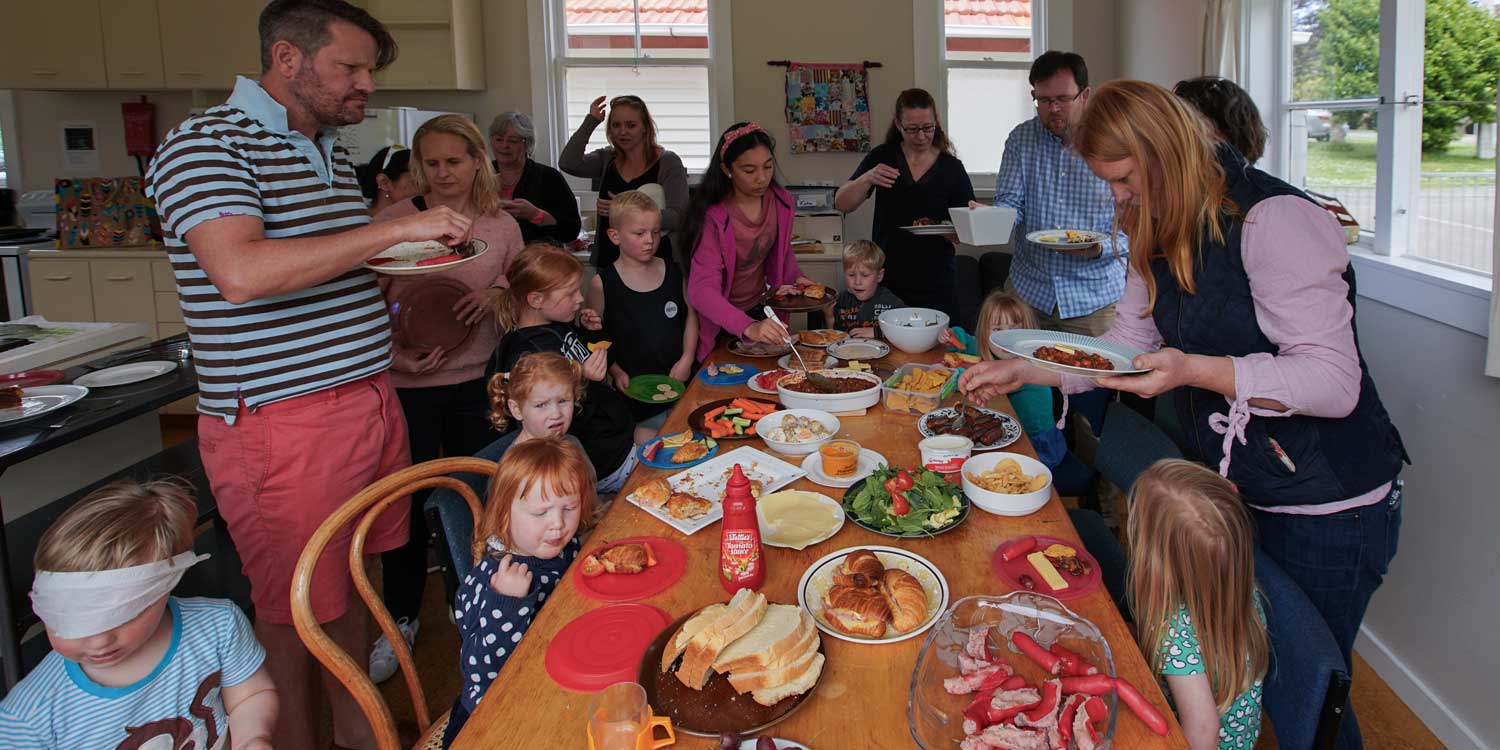 Young Families Lunch  – Next Sunday
Do you have a young family?  Would you like to meet some more people?  Come and join us for a potluck lunch first Sunday in the month.  
When:  after the 10.30 service.
Where:  Lucy and Scott's house
Next Lunch:  6 October
For info contact Nikki and Scott scottandnikki@gmail.com
Rugby World Cup Progressive Watch Party
During the Rugby World Cup we will be gathering at different peoples' houses to watch the games. Keep an eye on the newsletter for times and locations.
We won't be watching the next ABs game together because it is at 11.15 pm on a Tuesday night. Join us instead on Sunday 6 October for NZ vs Namibia at 5.45 pm. The Cooks will be hosting us at 5 Birdwood st.