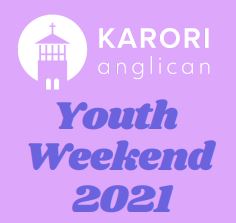 YOUTH AWAY WEEKENDS
Please Register ASAP!
We are looking forward to the Youth Guys and Girls Away Weekends at Ohakune Lodge in October. Put these dates in your calendar now!
Guys Weekend 15 – 17 October 
Girls Weekend 29 – 31st October
For those parents who have a son or daughter attending The Weekend Away, if you haven't already, please click the link below to fill out a form. It will only take a few minutes to complete and gives us the information we need to run the weekend. Also, please return the completed form to Joe Cook or Heidi in the office this week. https://docs.google.com/forms/d/e/1FAIpQLSe9Ng7SJK1waO636iPimFHRw7H_sa2s5wr_CAJdRIfKd-B4ZQ/viewform?usp=sf_link
An amended gear list has already been emailed to parents. If you can't get all of the items on this list please let the office know on 04 476 8978 and they will help you get what is required.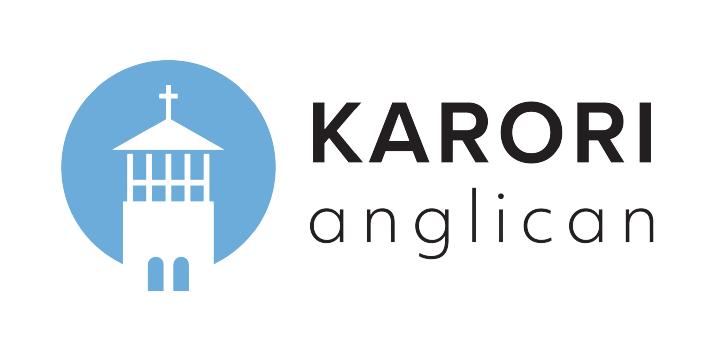 SERVICES THIS WEEKEND
St Mary's – 9am and 10.30am
Face masks aren't compulsory but are recommended.
You can mix with friends and whānau but please be considerate of others and leave enough space for people to keep their distance if they want to.
On arrival it is mandatory you sign in through the Covid Tracer App or write your details on the Tracing Register provided.
Communion will be by one element only.
Morning tea will be served.
GODZONE
There is no GodZone during the school holidays.  Our kids ministry programme will re-commence on Sunday, 24 October. 

FRIDAY NIGHT YOUTH
The Collective Youth will be returning on Friday 29th October for term 4, which is week 2 of the school term. Joe will be releasing a term plan once it has been finalised.
YOUTH ALPHA
Youth Alpha will continue over the holidays, although it will not be on during the Youth Away Weekends (Sun 17th Oct & Sun 31st Oct).

NEW WINE SUMMER FESTIVAL 2022  
Kapiti – 20-24 January (Wgtn Anniversary weekend)
Karori Anglican will be attending the upcoming New Wine Summer Festival and we do hope that you can all join us!  We will be camping onsite, eating meals and spending quality time together, as well as attending fantastic worship sessions, workshops, and listening to speakers from all over New Zealand.  To find out more and to register go to New Wine's website  https://newwine.org.nz/summer-festivals/
Earlybird rates are available for full time attendees who pay in full by 30 November 2021.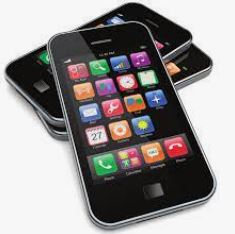 KAPUNA CELLPHONE APPEAL 
Communication is a big struggle in Papua New Guinea and Scott & Nikki have a lot of requests for help with cellphones. If you have a cellphone lying around or are upgrading and wouldn't mind donating your old one, can you please let Scott and Nikki know via email and they will email you. They plan to sell them heavily discounted from their second-hand value and once they cover the cost of shipping and duty charges they will donate the remainder to the Kapuna Church. So, a great opportunity of getting good second hand phones to people who need them and also supporting the Church in Kapuna and the great community building work they do!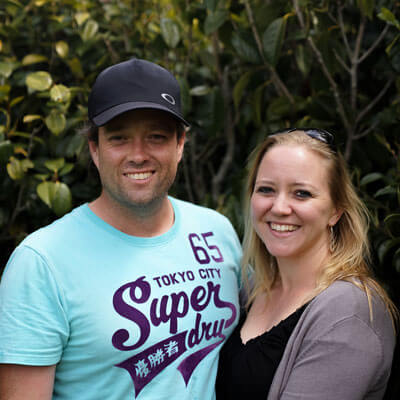 CHRISTMAS BOX FOR THE WHEELERS
As the Wheelers are always in need of necessity items which they cannot get in Kapuna, we thought we would send a box to them with items that would beneift their family. If you would like to donate some items for this box, please email Vanessa vanessahaggerty27@gmail.com and she will let you know what the Wheeler's are currently in need of.  Or, if you would prefer to donate cash towards these items (or postage) then please arrange a direct payment into the Karori Anglican bank account and note Wheelers as the reference.  Thank you!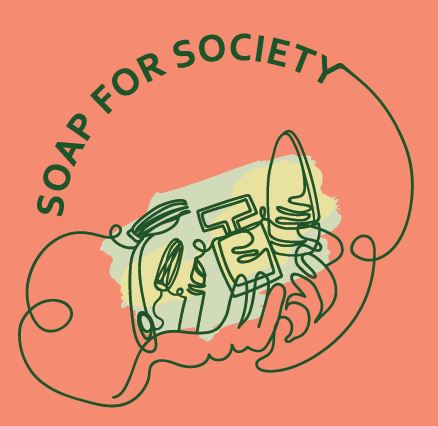 SOAP FOR SOCIETY
Monday 4 – 18 October
Soap For Society encourages people to donate toiletries to those living in serious need in New Zealand. You can help!  During the next two weeks, collect as many unopened hygiene products as you can and these will be taken to our partner City Mission. At the moment, the most-needed products are:
shower gel, soap, shampoo, pads and tampons, period pants, deodorant. Facemasks, hand sanitiser, bladder control products, anti-lice shampoo, washing powder and surface cleaners are also in high demand. Bring the products and place in the basket for City Mission at the back of the church. Thanks!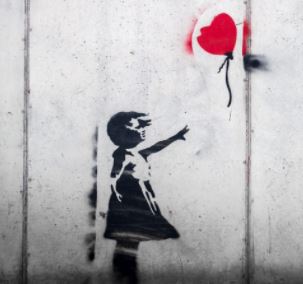 LOSING AND GRIEVING WORKSHOP
A reflective and practical workshop with Alister Hendery
6 November, 9.30 am—3.30 pm
This workshop will be suitable for anyone who wishes to reflect on their own experiences of loss and for people who want to support others who grieve.
To register your attendance please email: wendy@karorianglican.org.nz
Venue:  Karori Baptist Church, 161 Karori Road
Refreshments provided.  BYO Lunch.  Koha appreciated.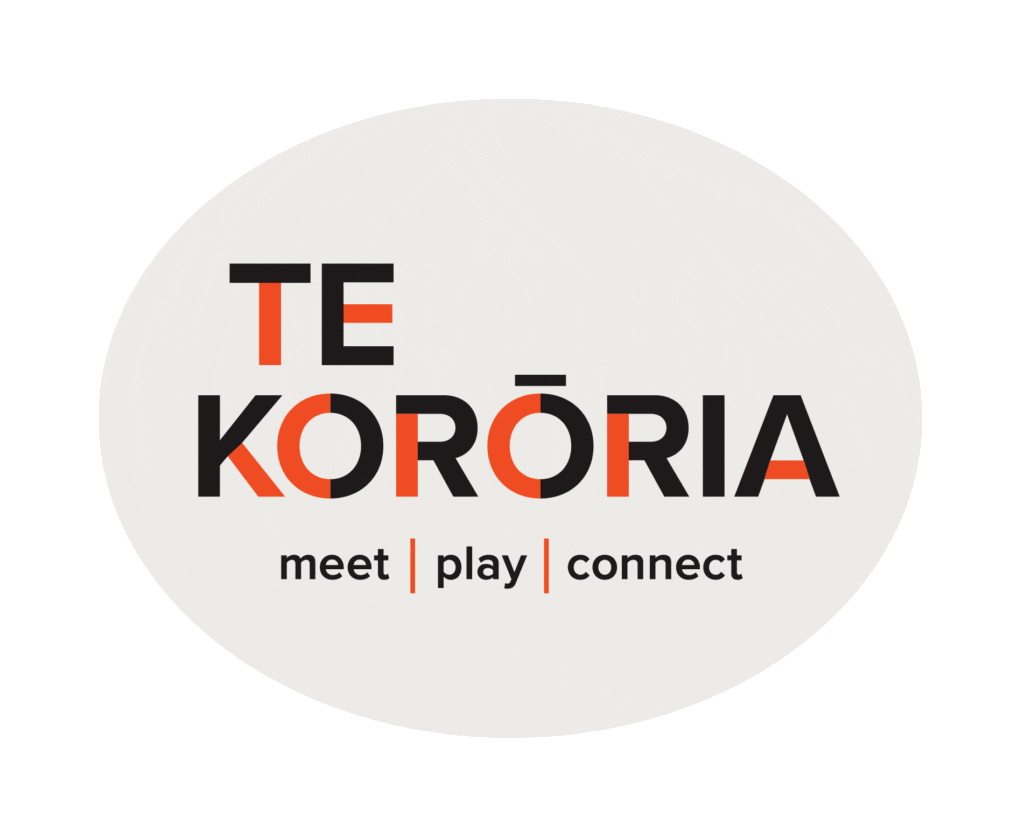 TE KORŌRIA – WE ARE GO!
Fencing has been erected around the building sit and access to ECEC is now only available from the stairs beside the parish office. During the school holidays the SMASH office will relocate to the parish office for the duration of the new build. Signs have been erected around our grounds to help people find their way. Please note that the parking areas will be busier than usual due to children drop offs and pick ups.

KAC ECO CHURCH CARING FOR CREATION
Karori Kaitiaki – Kākā
If you enjoy planting, caring for our earth, and love meeting like-minded people, then please do join Karori Kaitiaki – Kākā at the following scheduled planting dates:
Sun – 17 October, 2pm at Birdwood Reserve
Sun – 14 November, 2pm at Monaghan Reserve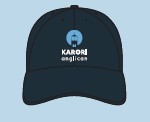 WOULD YOU LIKE A KARORI ANGLICAN CAP?
We are thinking of getting some caps printed and want to know how many of you might be interested in purchasing them before we place an order.  We thought they would be great to wear when we are out in the community working on mission projects (like with Karori Kaitiaki – cleaning up the environment) and we will also be super sun smart! The cap will be a dark navy blue with our Karori Anglican logo on the front. The cost will be $20 per cap.  Could you please let Heidi know ASAP if you are interested in purchasing one (or more) – we need a minimum of 30 to place an order.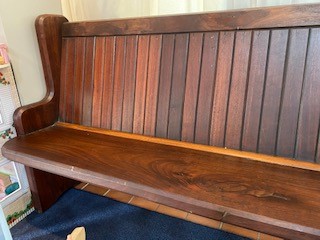 ST MARY'S CHURCH PEWS
Pews are still available to purchase. Request a pricing schedule via email to heidi@karorianglican.org.nz